Welcome back to the Grand Prix Washington DC countdown blog!
Yesterday
, I showed you your travel options and places to stay this weekend at Grand
Prix Washington DC. Whether you're flying into Dulles International Airport
or packing five deep into your friend's Honda Civic, you're one step closer
to getting to the Dulles Expo Center for all of the festivities at Grand
Prix Washington DC!

When I'm at any Magic tournament, one of my favorite things to do is round
up some of my closest friends and break bread. Yes, in theory, you could
eat convention center delicacies all day, but why do that when Washington
DC has such an amazing food scene? So today, I'll be going over a few
awesome restaurant options that I plan on going to while I'm in our
nation's capital.
Founding Farmers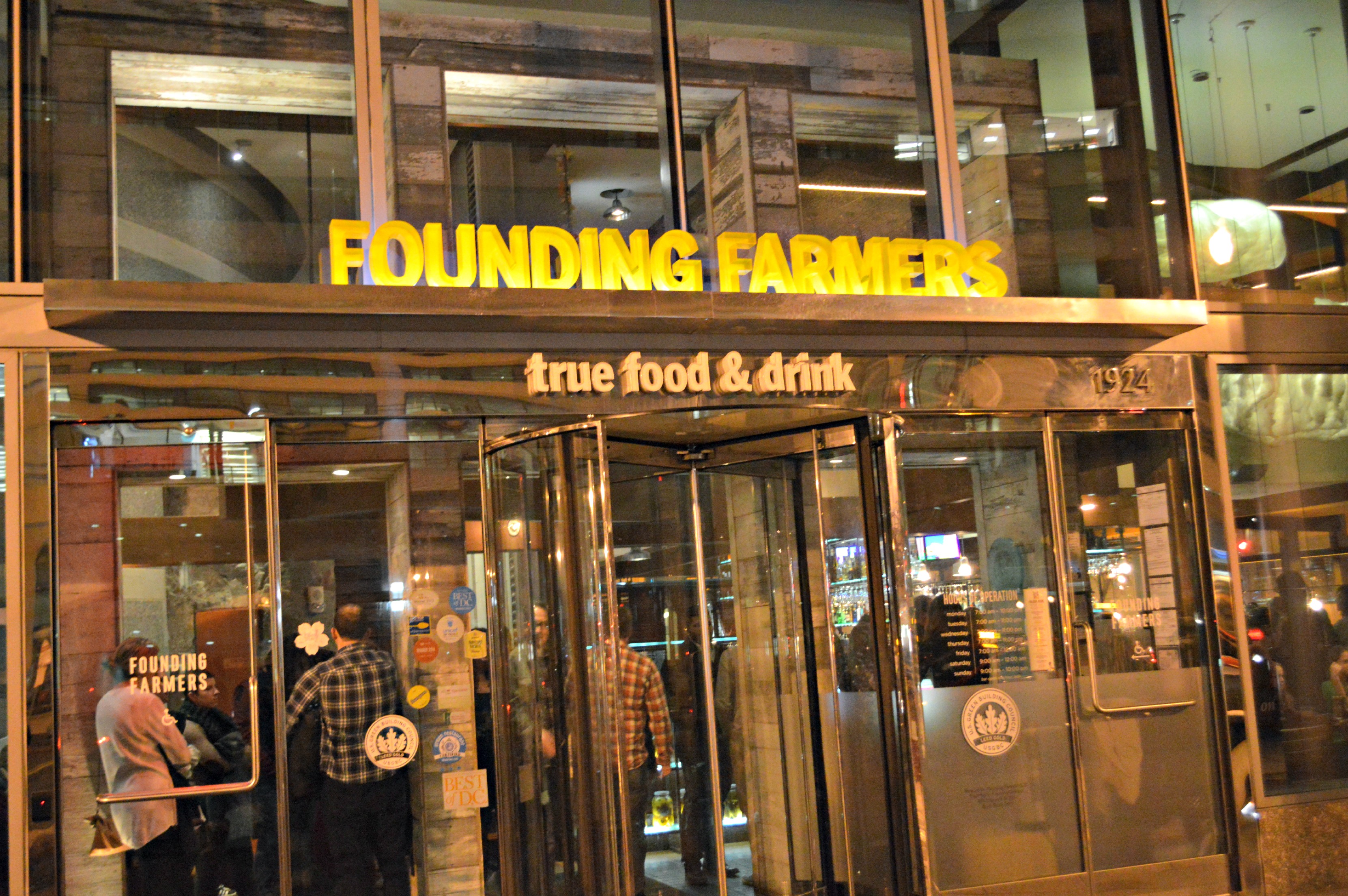 For my breakfast fans out there, let's get the party started right.
Founding Farmers provides three separate menus to kick off the day –
breakfast for those who have some time to spare, morning grab & go for
those who are short on time, and brunch for those who have gotten off to a
late start. Each menu is vast with plenty of options, so if you're a
breakfast defector like myself, this is a great way to kick off one of your
mornings while you're in Washington DC.

We make every effort to embody the values of the farmers who own us and
partner with us. For us, that means paying attention to every detail:
from the way we treat our team like family to the way we choose our
product. For example, the flour we choose to make our bread comes from
the state-owned North Dakota Mill, therefore the profits go directly
back to the people of North Dakota. Also, we incorporate recycled and
refurbished materials when designing and building our restaurants, as
well as compost and recycle waste in efforts to uphold our
environmental and social responsibility. Mindfulness, honesty, and
accountability are ingrained in us because it is the farmer's way.


Our name "Founding Farmers" is a nod to our Founding Fathers, many of
whom were devoted farmers long before they became trailblazers for our
country. While those leaders built and contributed to the American
agricultural tradition, we recognize that our mission is also about
growing a new venture with farmers at the root: one that strengthens
their livelihood, gives back to the community, and makes quality food
accessible to all.

View Founding Farmer's menu here.
Willard's BBQ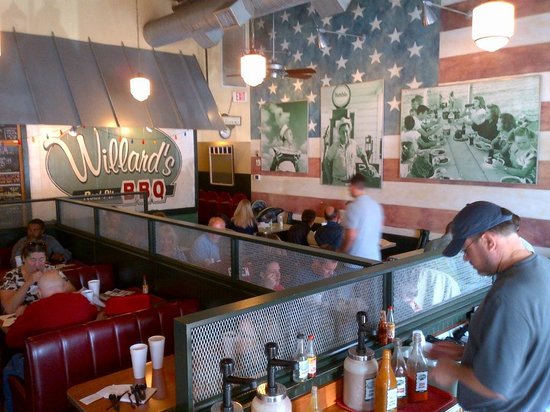 Normally when I introduce a restaurant in this column, I do a breakdown of
what I'm excited about, read their story, and post part of it here to sell
you on who they are and what they do, and then link you to their menu.
Well, once you go to Willard's BBQ website, you'll realize that there isn't
much to dig through. You'll find hours, locations, and food. That's it. And
really, that might be a good thing. As good as BBQ is, one thing it isn't
is complicated. There's meat, sides, and various sauces. Most of the time,
they're very good, and from what I've heard, Willard's BBQ is no exception.
The best part? Willard's BBQ is within walking distance of the Dulles Expo
Center!
View Willard's BBQ menu here.
Iron Age Korean Steakhouse

Few things make me happier than enjoying Korean BBQ with my friends after a
full day of playing Magic. There's just something about sharing food,
drink, and bad beat stories with a hot stove nearby that remind me of my
twenties. Given how much I travel for a living, I've been to many Korean
BBQ joints around the country, up to and including Iron Age. And trust me
when I say, it will not disappoint.

As this is your D.I.Y experience, our goal is to keep all of your
supplies ready and at an arms reach. This is done by providing constant
attention to your table, helping you with your next order through
suggestions, and by refilling any of our sides or sauces. And yes our
sides are also all you can eat, just place the empty dish on the side
of your table and we will refill it.


When you place an order, please let us know the type of dining
experience you would like to have. Depending on if you are feeling
adventurous and would like to try a bit of everything or you would like
to stick with what you love, it will help us guide you through your
experience with portioning and prioritizing meat selections.

View Iron Age's menu here.
Uprising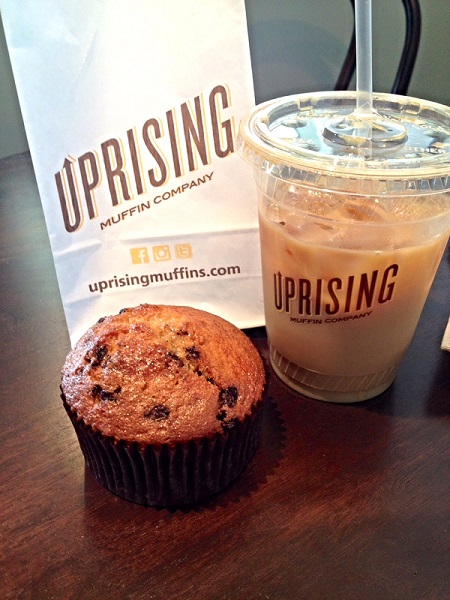 Even though this Grand Prix is in the suburbs and not in DC proper, I know
that some of you are willing to do what it takes for a good meal.
Therefore, I'm going to revisit a few of my favorites in DC just in case
you're feeling frisky. The first is Uprising, where muffins rule the roost.

Four years in the making, Uprising Muffin Company was raised on the
belief that food should be simple, fresh and above all, seriously
delicious. That's why every muffin we make for you starts from scratch
with 10 ingredients or less, no preservatives, no artificial colors,
nothing you can't pronounce. Sure, preservatives mean food can sit on a
shelf longer, but we don't believe food was meant to last forever.


If our muffin isn't in your hands today, it's being donated to someone
less fortunate and fresh muffins will be ready for you tomorrow.

View Uprising Muffin Company's menu here.
The Partisan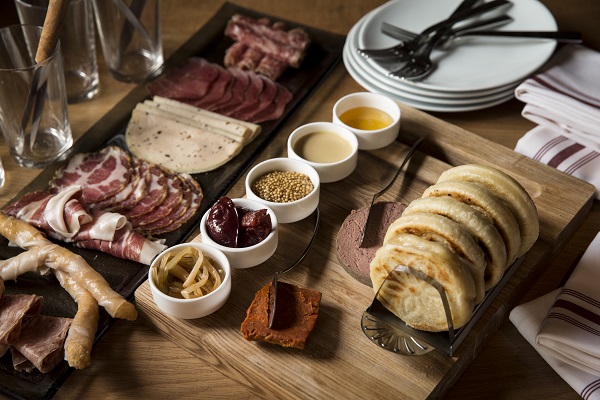 Are you familiar with the word, "charcuterie"? Charcuterie is a fancy word
for cold cooked meats collectively. So what does that mean? That means that
if you want to eat the best bologna ever, you should go to The Partisan.
Yes, they have other things like beef fat fries, salt-cured foie gras, and
crawfish hushpuppies, but none of those are as fun to say as charcuterie!

The Partisan, a full-blown bar and restaurant joined at the hip with Red Apron, our butcher shop
on D Street in Penn Quarter, serves as a veritable playground for
Executive Chef and Butcher Nathan Anda to capitalize and expand on all
the good things Red Apron has on offer. From a mind-boggling selection
of charcuterie to an eclectic collection of dishes that runs the gamut
from vegetables, fish and all manner of carnivorous deliciousness, to
arguably one of this town's finest, deepest wine, beer and cocktail
programs, The Partisan is exactly where you want to be.

View The Partisan's menu here.
What Tomorrow Brings

Now that you know more about how to make your belly happy, you're all set
for Grand Prix Washington DC! Tomorrow's final entry into the Grand Prix
Washington DC countdown blog will have a few miscellaneous notes worth
noting. See ya then!
Previous Grand Prix Washington DC Blogs