Welcome back to the Grand Prix Charlotte countdown blog! Yesterday, I introduced you to some of the wonderful food options that The Queen City has available to make your belly very happy during your time at Grand Prix Charlotte. Whether you love yummy crepes or more meat than anyone should probably ever eat, Charlotte's food options are plentiful, so you'll certainly find something you like.
So what's on tap for today? Just a single housekeeping note right before the big show!
Sunday Super IQs are now Super IQ Plus!
Starting in June, IQ Plus improves on prize support already offered at Invitational Qualifiers and Super Invitational Qualifiers. Along with additional prize support, including artist prints, out-of-print playmats, dice bags, and tokens, IQ Plus offers new exclusive tokens as well! Check out this season's new Angel and Zombie tokens!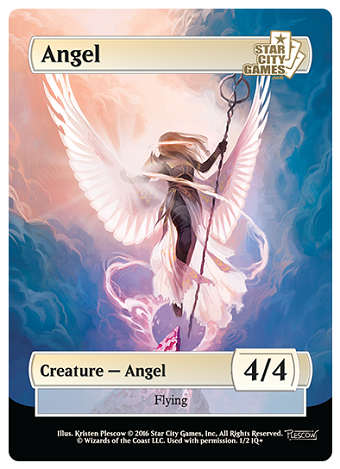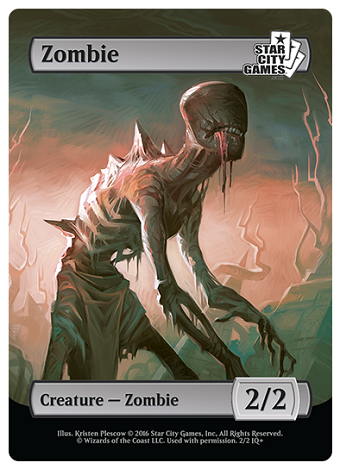 But for Grand Prix Charlotte, we're making an exception and letting those who play reap the rewards by getting this program started early. So if things don't go well for you in the main event and you're looking to get some games in on Sunday, both Super IQs are the place to be!
Are You Ready?!
Previous Grand Prix Charlotte Blogs