Welcome back to the Grand Prix Charlotte countdown blog! Yesterday, I introduced you to the rest of our fantastic artists who will be joining our Guest of Honor, Rob Alexander, in our Artists Alley. From Jason Felix to rk post to Winona Nelson, Grand Prix Charlotte will be filled with some of Magic's most skilled artisans happy to sign cards for you all weekend long.
But artists aren't the only special guests who will be attending Grand Prix Charlotte. We'll also be joined by someone who is incredibly skilled at bringing some of your favorite cards to life – Christine Sprankle!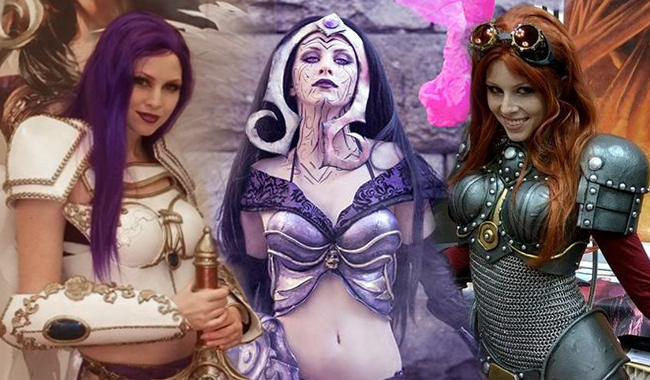 The Who
Thanks to her passion for the hobby and elaborate costume work, Christine Sprankle has become one of the most popular Magic: The Gathering cosplayers in the world. You've seen her as Liliana of the Veil; Elspeth, Sun's Champion; Chandra, Flamecaller; and Emarra Tandris, but at Grand Prix Charlotte, she'll have some different costumes with her! So take the time to commemorate your Grand Prix Charlotte experience by taking your picture with Noble Hierarch and Avacyn, the Purifier!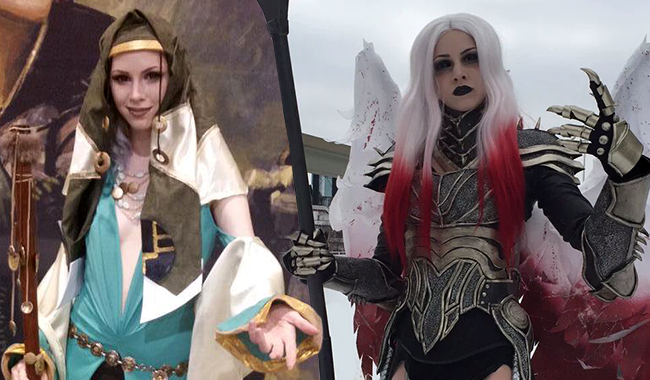 The When
So when can you meet Christine and take your picture with her? All those details are below:
Friday, May 20

Saturday, May 21

Sunday, May 22

10am – 1pm
(as Noble Hierarch)

2pm – 6pm
(as Noble Hierarch)

9am – 1pm
(as Avacyn, the Purifier)

2pm – 5pm
(as Avacyn, the Purifier)

9am – 1pm
(as Avacyn, the Purifier)

2pm – 5pm
(as Avacyn, the Purifier)
What Tomorrow Brings
Now that you know more about our featured cosplayer, Christine Sprankle, it's time for you to find a place to stay during your trip to The Queen City. Tomorrow I will go over the hotels in the area, convenient parking, and what airport to choose if you're flying in to Grand Prix Charlotte. See ya then!
Previous Grand Prix Charlotte Blogs