Well that's been a long time ago. Around two and a half years ago, I started a project. I purchased an old Deckbuilder's Toolkit and then began
trading the cards in it for the cards needed to build a Commander deck. I began to track my trades and the changes to the deck here in a series of columns.
That initial deck became a Teneb, the Harvester-led token deck.
The project was doing so well that I decided to try the trick again, and I grabbed another Toolkit and traded it into a Sol'Kanar the Swamp King control
deck. This stuff wasn't easy, and it took a while, but eventually I had two playable decks.
The goal here was never to make a lot of money. I wasn't running an Abe-version of trading a booster pack into a Mox Pearl. I'm content to make trades that
even lose a bit of value if they really help my deck out. And over time, I've given some updates. By now, I'm mostly out of trade stock of any value that I
cracked or pulled from my decks. So there's not much left in the bin.
I last gave you an update of these decks last year in early 2014, as sort of a final
gasp. But, since then, I've made a few changes here and there. I figured that I owed it to you to check out the current iterations of these decks and to
see them in their current form.
How did they go, and what have I done to them?
Here are the new decks:
And here were my changes:
Out: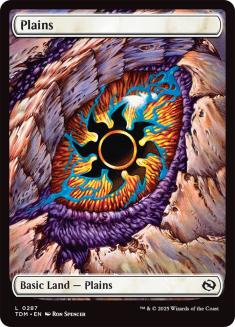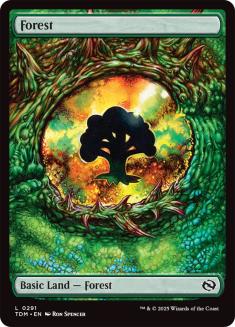 In: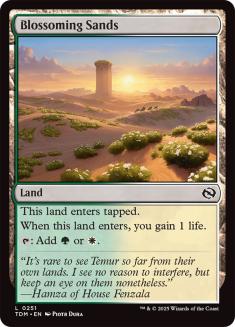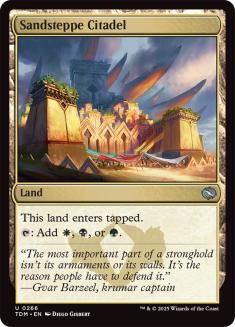 I often grabbed one of these cycle of lands from Tarkir block. Since they were in two sets, we now have a metric ton of them around, and they are
really cheap to trade for and acquire. Folks don't even hold onto them after a draft. You can easily pick them up.
Out: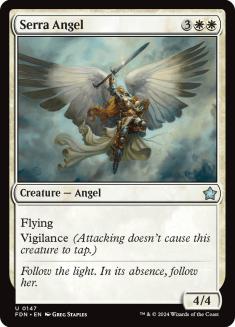 In: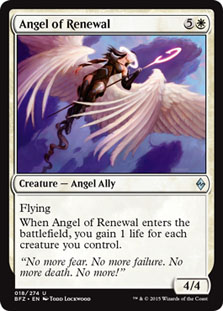 The Serra Angel has always been a classic, and I was happy to get one here. But I think we'd all agree that an on-theme Angel is simply better. And thus
the Angel of Renewal enters the deck
Out: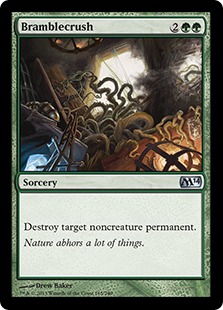 In: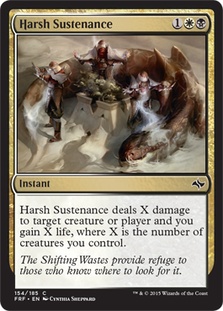 Bramblecrsuh is okay, since it can target a planeswalker. But I adore the Harsh Sustenance, a card that I targeted for acquisition as soon as I saw it
spoiled. Since it can hit a creature or a player (and redirect damage from the player to their 'walker), it's still pretty flexible, and the instant speed
makes me happy. In this deck, which often has a bunch of small fries, it's the perfect way to get them to gang up on a big ol' beater or smash face for a
bunch of damage.
Out: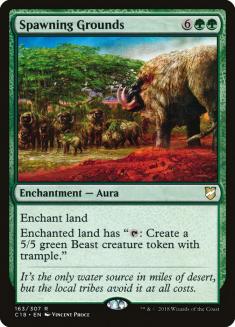 In:
I like the Spawning Grounds on paper. And I traded for it. But it's just too expensive to be reliable. And this is certainly not a deck with a lot of ramp.
Plus twice someone has destroyed the land and the Grounds in one fell swoop. So I'd rather go midrange with my token making, remove the fragility of having
to enchant something, and then begin to rock the block with my critters.
Out: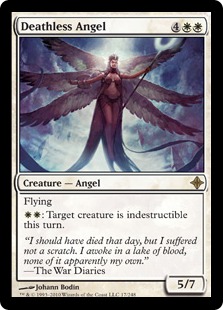 In: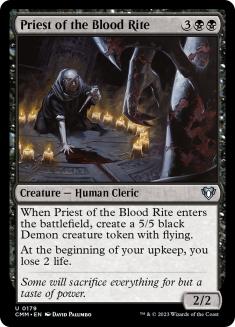 When you start the game with a lot of life, losing it for something pretty solid isn't as bad of a price to pay. Priest of the Blood Rite may not be the
best card ever for a twenty life game, but at 40, you get a 2/2, a 5/5 flying token to populate, and a decent enough entry. I've also noticed that people
really like for me to keep the Priest out, and sometimes I'll attack into a big defense and they'll just let it through.
Out: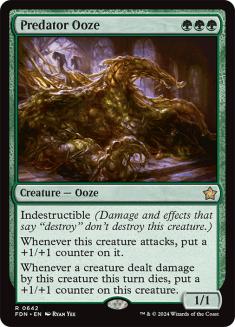 In: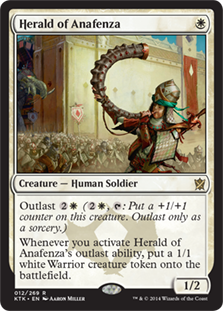 This is sad, but it enabled the rest of my deck's swaps. I began this trial by opening Predator Ooze. And it's a pretty solid card for the format. But I
just can't justify a small, hard to cast, indestructible creature not on theme when I can get a Herald of Anafenza instead. I traded the Ooze for multiple
cards you see here too, since it's got a solid secondary market value.
Out: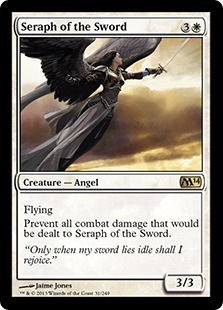 In: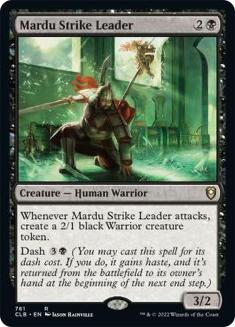 My deck likes to swing and make tokens. The Strike Leader does both. So getting a free token or three without investing any additional cards makes me a
happy Abe.
Out: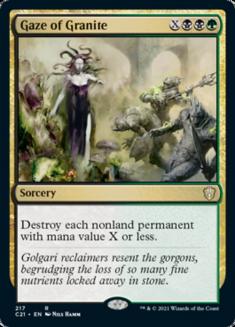 In: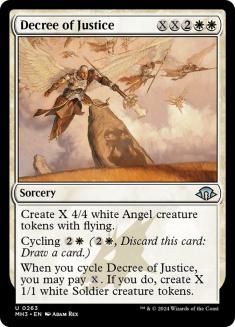 Did you know that the latest printing of Decree of Justice essentially dropped it to bulk range? That's a major fall for a card that once graced the
hottest cards of the deck for white. Well, that loss is my gain! Gaze of Granite was an adequate removal spell for stuff when the board needed to be reset,
but played awkwardly with my zero cost stuff. Let's swap it over.
Out: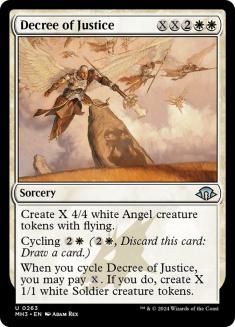 In: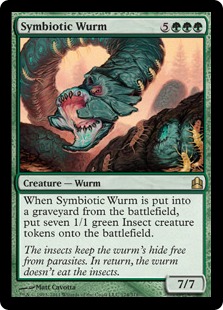 Just because a card is on-theme doesn't mean it should stay in, and man, does Voice of the Provinces suck. It's time to go home. Symbiotic Wurm doesn't
suck. Sure, you might want something egregious like Craterhoof Behemoth here, but Symbiotic Wurm doesn't suck.
Some of the cards that I traded Predator Ooze for included Mardu Strike Leader, Herald of Anafenza, and Priest of the Blood Rite.
I have been surprised that some cards have played really well. With a full set of gates, Gatecreeper Vine is a good example. I can play it as a two-drop,
get an 0/2 door stop, and fetch whichever gate fills my mana needs, and then put it in my hand. I doubt the Vine ever gets pulled. The same is true of
Ambush Viper. I only included it to be a body, but I can play it early as a rattlesnake to keep folks away, or flash it in to block and slay something out
of nowhere, and I can drop it early or later in the game; it has value in both places. I find that I tend to play it without flash early, and more
increasingly to drop it with flash as the game goes on.
Where would I like to go next?
I've been able to acquire a few token pumpers. Phantom General is here. I even picked up an Intangible Virtue. But I still feel outclassed at a lot of
kitchen tables, and we lack the power of many token decks. I can't make as many smaller tokens or pump them up.
So I'd like to pick up Dictate of Heliod or Collective Blessing. Both would go a long way to equaling the fights on the battlefield that I experience.
While some ways to make extra tokens are way out of budget (I'm looking at you Doubling Season), that would also be an avenue to explore much later on.
Alright, so that's the first deck. But it was pretty straight with needs solely on theme. How does the next deck look?
This was a Grixis control deck, and all I needed to do was make it a bit better. It was already better than the Teneb deck, although it started off worse.
Mostly the changes here were tweaking more than anything else.
Out: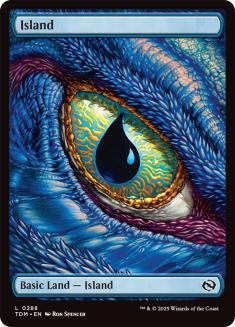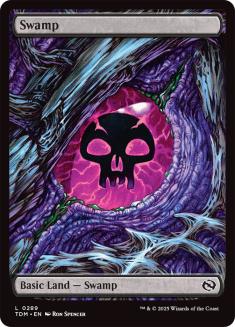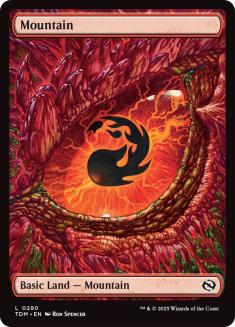 In: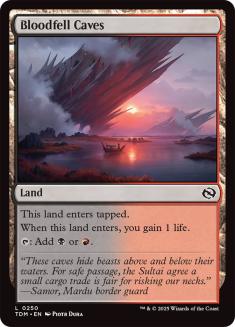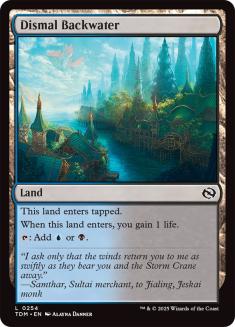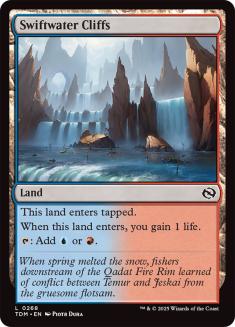 Again I made some simple changes to flesh out the mana. Yay mana!
Out: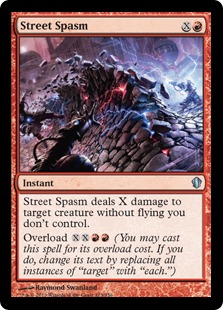 In: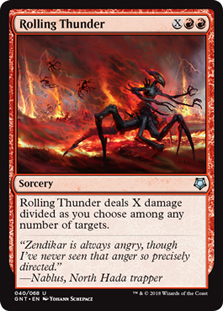 With its reprint in Battle for Zendikar, Rolling Thunder is a great card with a lot of power. And now you can acquire them easily without any
major fuss. It easily outclasses my Street Spasm.
Out: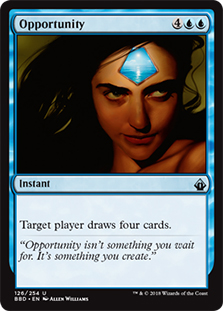 In: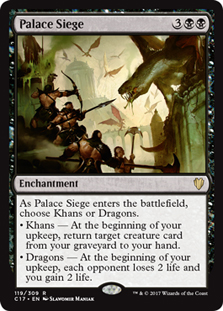 I like to push my card drawing where I can, and this deck was already loaded with it. Swapping the under-performing Opportunity for Palace Siege is a great
way to add some additional card quality to the deck. (Usually I want the Khans version to get free dead creatures.)
Out:
In: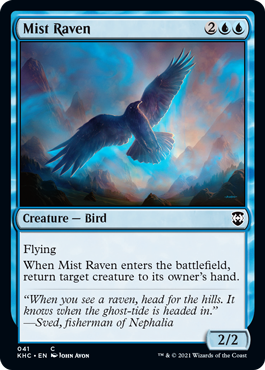 After dedicating additional trades to shoring up the mana on this deck, the Unicorn became relatively superfluous. I wanted another midrange body that
could do something interesting, and the Mist Raven seems like a cheap target to do just that.
Out: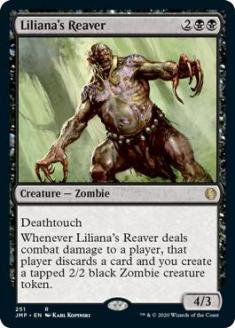 In: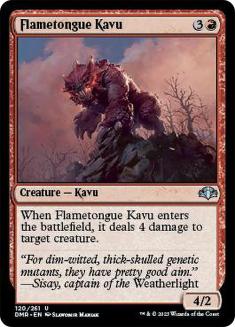 Just like Decree of Justice, the most recent printing of FTK has dropped its value down. These are worth a quarter these days, and considering just how
good a card the FTK is, swapping one into my deck just makes too much sense to not do.
I exhausted my trade stock to get this deck up and running and didn't have a card like Predator Ooze that's worth some cash to trade out of my deck. There
are some cheap almost-bulk Standard legal rares that I would covet right now like Gilt-Leaf Winnower and Silumgar's Command.
What's next?
I'd still like to upgrade that stupid Cancel. I'm ready to pull that Jayemdae Tome now that my deck is loaded with card drawing in various places, but I
just need something that doesn't suck to take its place.
I mean seriously, I have a budget deck that just swims in cards. Underworld Connections and Bloodgift Demon have long established themselves as quality
cards. Sphinx of Uthuun does its best Fact or Fiction impression while Sphinx of Magosi gives me card after card. And I have some cards that give me card
advantage from removal – Fireball and Rolling Thunder will often kill multiple targets. But the main way of getting card advantage is the various little
triggers the deck has. From Manic Vandal on up to Jace's Mindseeker, and with Flametongue Kavu now rocking it, I find myself often grabbing quality card
advantage from that angle. Don't forget classic cards like Ninja of the Deep Hours and Shriekmaw.
The Sol'Kanar deck began very far back, and I'm happy that it's come so far. In fact, it's still better than the Teneb deck. The Teneb deck needs more
cards on theme that are good. But we're fine. The decks work. They can win. They can place. And they can show.
And most of all, I have fun playing them.