Wizards of the Coast (WotC) has released a full product overview for Magic's upcoming set — Modern Horizons 2.
Prerelease Packs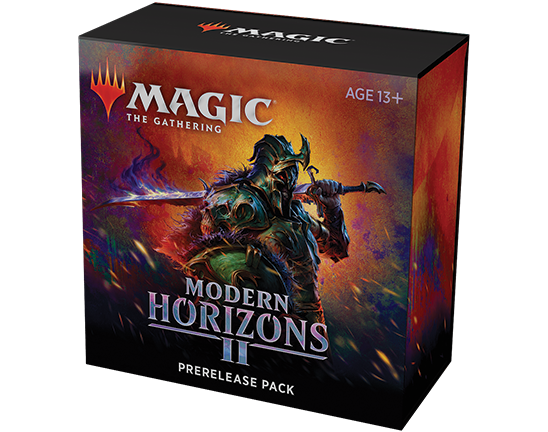 Modern Horizons 2 will be Magic's "…foray into expanding Prereleases beyond solely Standard-focused sets" and will include the following:
6 Draft Boosters of Modern Horizons 2
1 Traditional foil rare or mythic rare from the main set with a foil stamp*
5 Unique double-sided tokens
1 Spindown die with Modern Horizons 2 expansion symbol imprint
1 Reusable box with divider
Set Boosters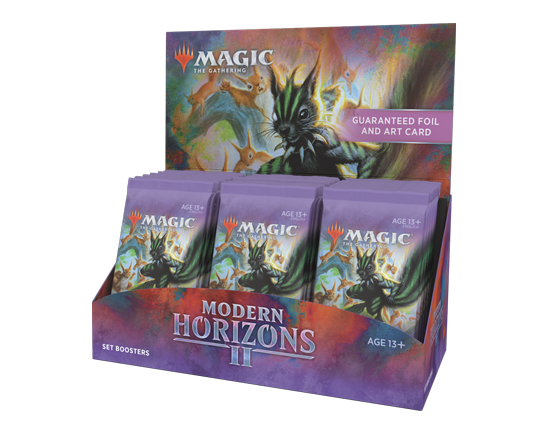 Set Boosters return with Modern Horizons 2, and are designed for those who enjoy the thrill of opening packs, rather than Drafting. Each Set Booster includes the following: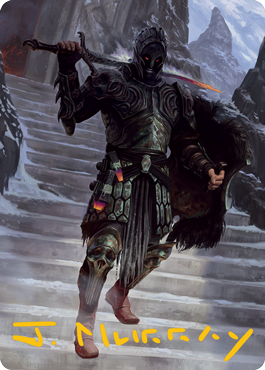 1 Art card or foil-stamped art card
1 Traditional foil
1 New-to-Modern reprint (42 reprints in total)
1 Rare (including the five enemy fetch lands) or mythic rare
25% of Set Boosters include a card from The List.
Draft Boosters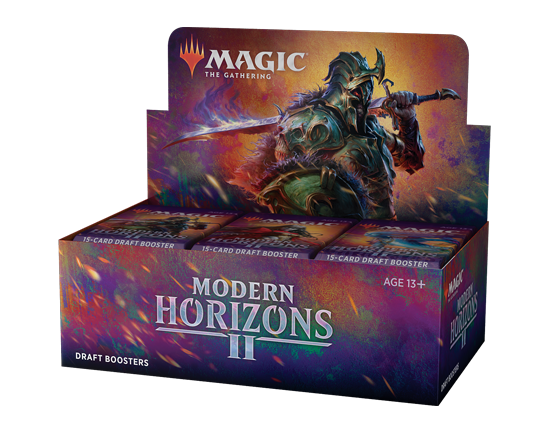 Modern Horizons 2 Draft Boosters remain a comfortable consistent with a nostalgic yet new and polished feel. Draft Boosters will include:
1 Rare (including the five enemy fetch lands) or mythic rare
1 New-to-Modern reprint card (uncommon, rare, or mythic rare)
1 in 3 Boosters will contain a traditional foil card of any rarity*
1 Token card/ad card
*"The traditional foil card possibilities will include all the cards from the main set of Modern Horizons 2, the showcase sketch cards, the retro frame cards, and the borderless rares and mythic rares."
Collector Boosters
Designed with collectors in mind, Collector Boosters contain the most sought-after cards from the set.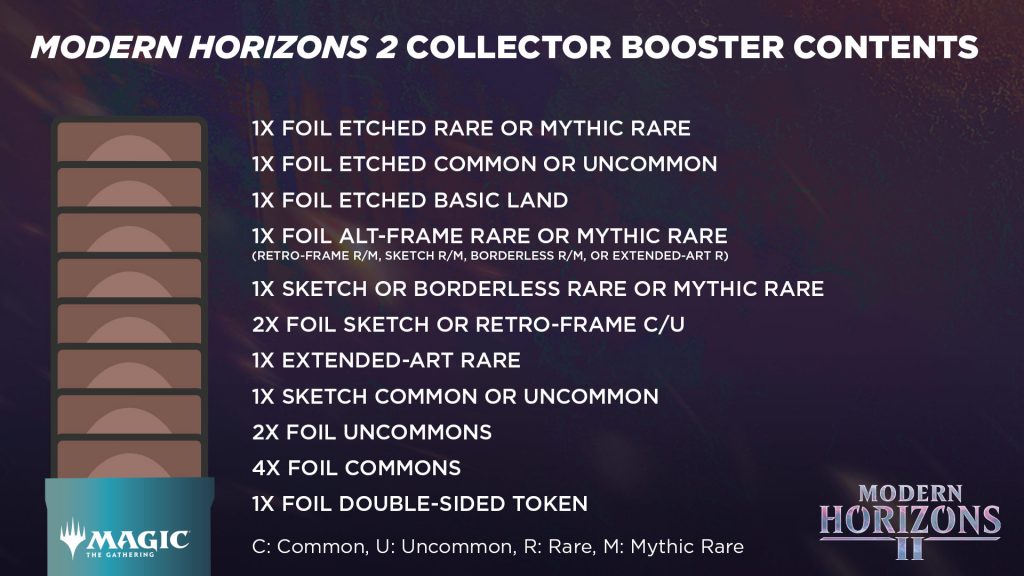 Modern Horizons 2 Bundles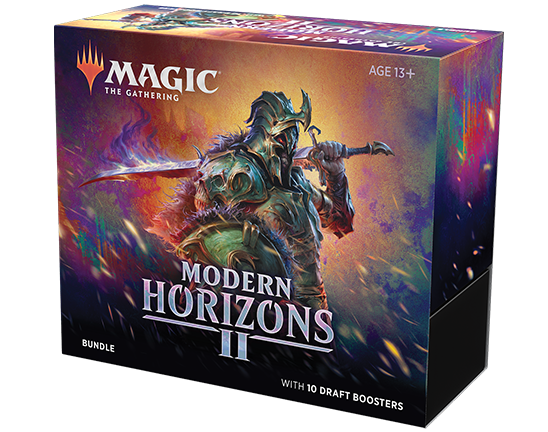 Bundles are a great gift for new and veteran players and contain a "large quantity of cards with some exciting bonuses."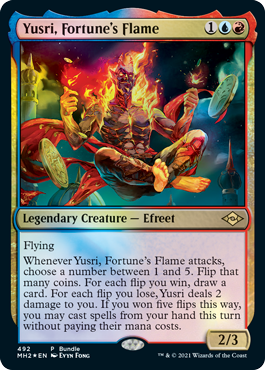 10 Draft Boosters
20 Traditional foil basic lands
20 Non-foil basic lands
1 Bundle alternate-art promo card of Yusri, Fortune's Flame
1 Exclusive oversized spindown die
1 Card storage box
Read the original article from Wizards of the Coast.