Courtesy of Wizards of the Coast (WotC), take a look at the first conjure spell from Jumpstart: Historic Horizons — Tome of the Infinite!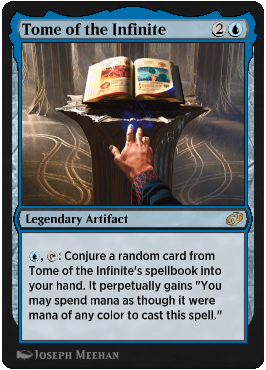 Some conjure spells will tell you exactly what you'll get, but Tome of the Infinite pulls randomly from a pool of TEN spells seen below.
While it may be tough to rely on Tome to get exactly what you need in a pinch, paying just one blue mana to get a new spell each turn is great value and is sure to create some memorable moments.
Also previewed alongside Tome of the Infinite was a new blue perpetual spell — Ethereal Grasp.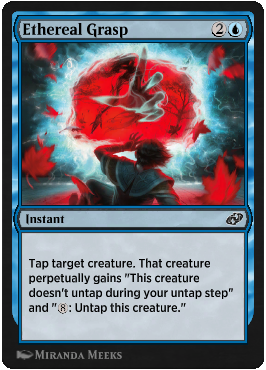 Event Details
Event dates: August 12–September 9.
Entry fee: 2,000 Gold or 400 Gems.
Rewards: Rare or mythic ICR from Jumpstart: Historic Horizons for first two wins.
Jumpstart: Historic Horizons is scheduled to release on MTG Arena on August 12.
Read the original article from Wizards of the Coast.