Wizards of the Coast (WotC) has announced a new Magic: The Gathering inspired jewelry line through RockLove Jewelry.
Modeled after iconic cards and imagery from Magic history, RockLove's collection includes six unique pieces, each hand-crafted with "…solid artisan sterling silver, finished in polished yellow gold, black rhodium, and rose gold." Weighing in at around 20 to 30 grams, four of the six pieces will come engraved with series numbers to display its limited edition status.
Mox Diamond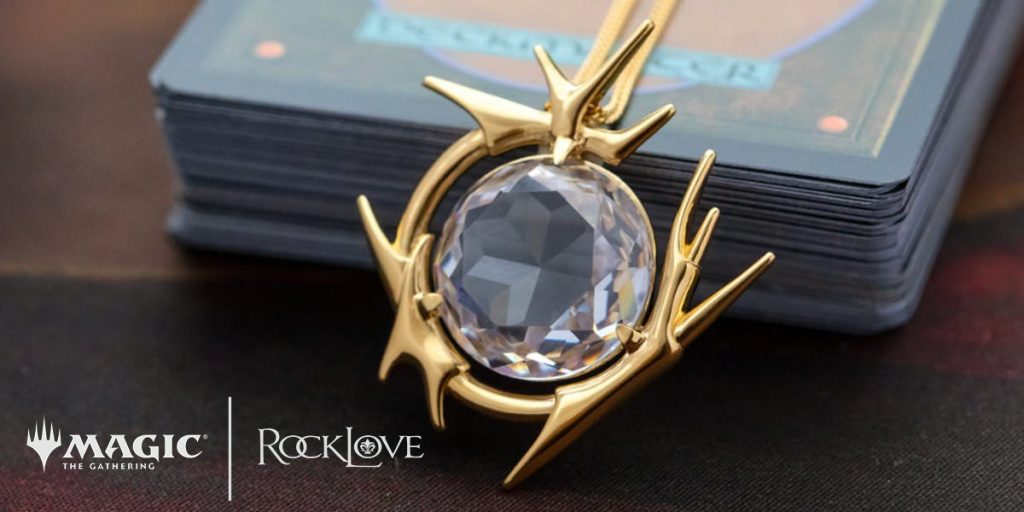 Sensei's Divining Top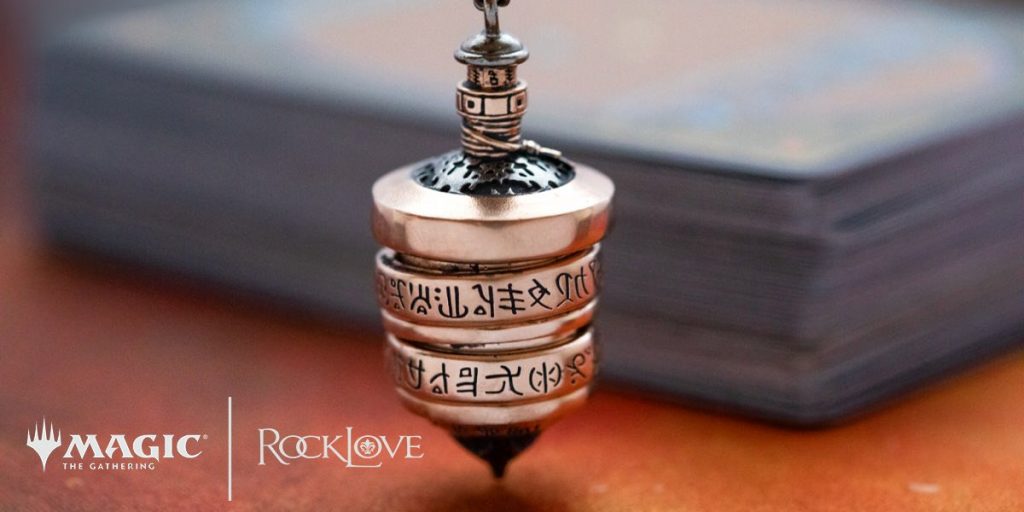 Mana Vault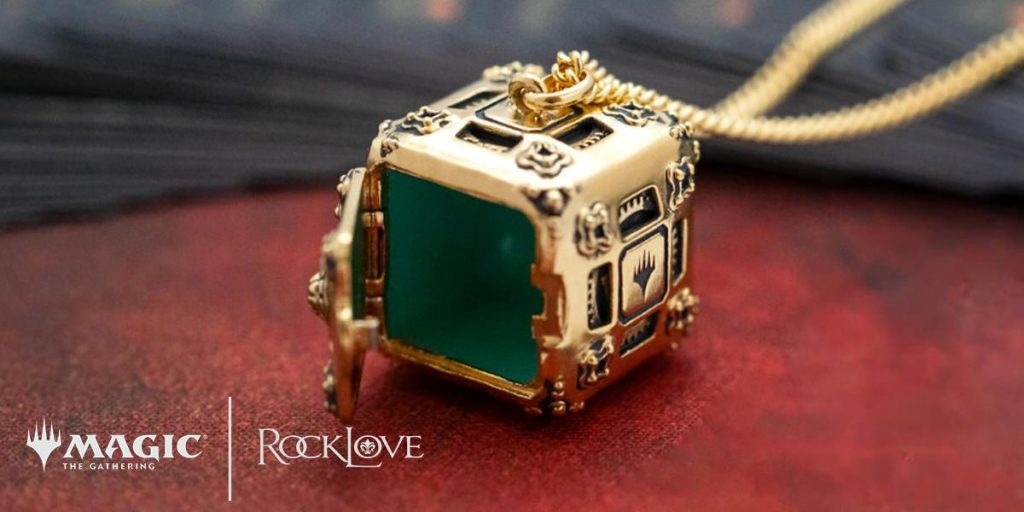 Black Vise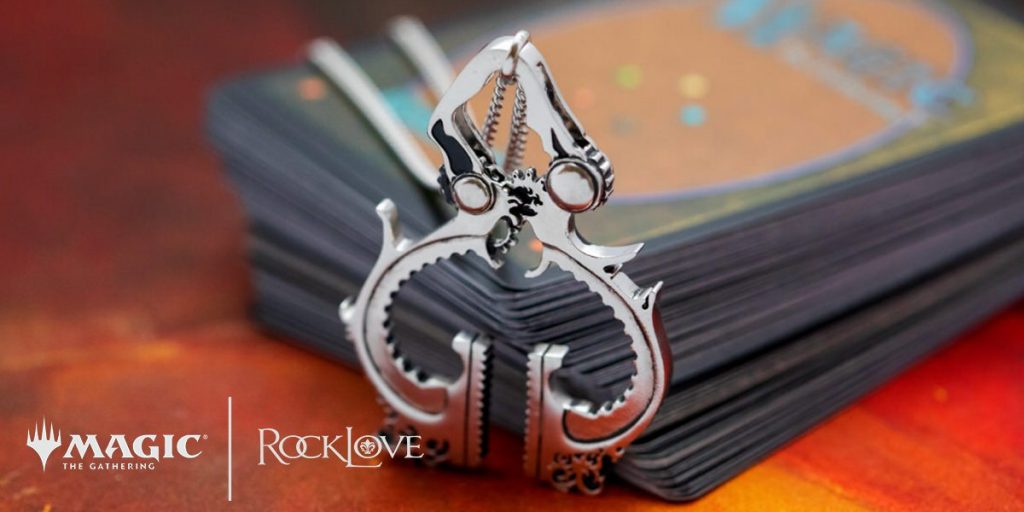 Mana Stones Ring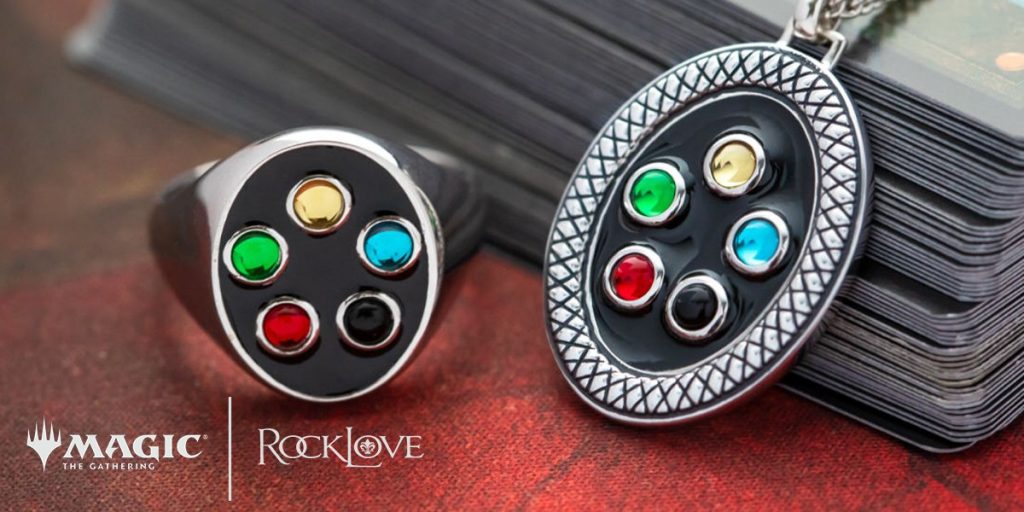 Each piece is shipped in a custom dice box, featuring a "black exterior and 'Mythic Orange' interior" and comes with an accompanying card as proof of authenticity. With five of the six designs displayed above, RockLove intends to release additional designs to the collection by the end of this year.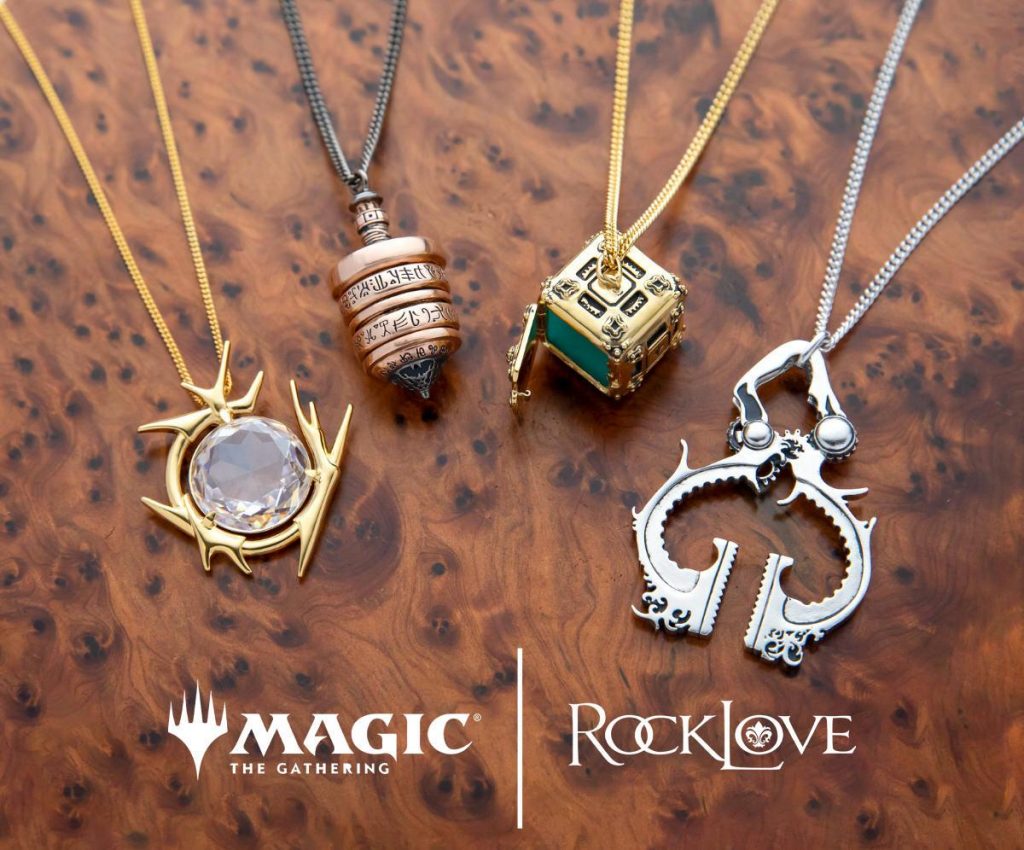 The Magic: The Gathering X RockLove Jewelry collection will be available starting Thursday, April 15 and will cost "between $200 to $365 US with international orders accepted."
Read the original article from RockLove Jewelry.