Some in-store Prerelease events for Zendikar Rising may be cancelled, but you can still enjoy the excitement of one with Star City Games' Zendikar Rising Prerelease Party!
Next Saturday, September 19, watch LIVE as a variety of fan-favorite Magic: The Gathering content creators gather (digitally of course!) to crack packs and discuss the most exciting cards!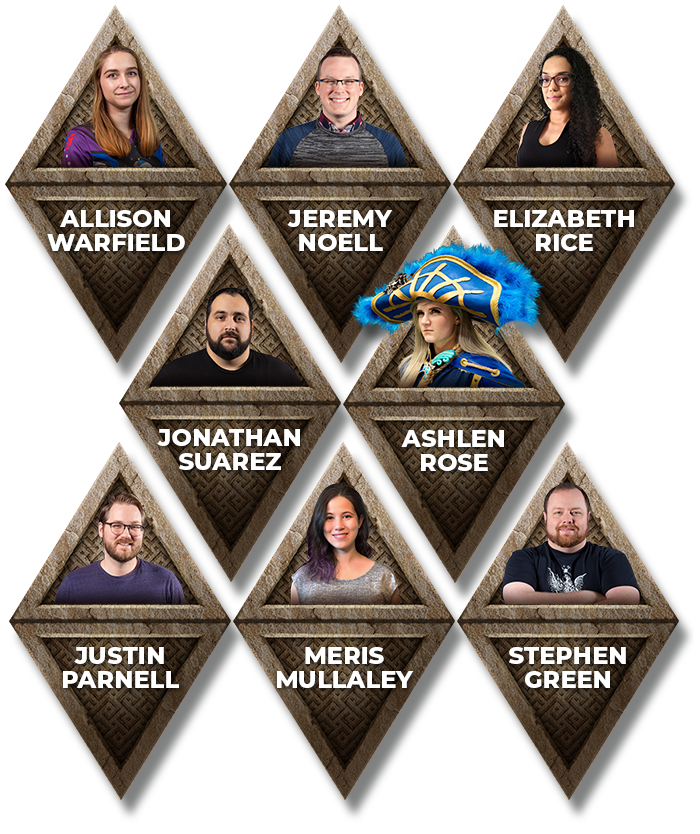 Jeremy Noell
When he's not ramping up his mana on Commander VS, Jeremy Noell is a guiding mind for all Star City Games video content.
Justin Parnell
Justin Parnell of Commander VS is the maestro of Mono-Black. When not playing 100-card decks, he is the Acquisitions Department Manager for Star City Games.
Stephen Green
On the set of Commander VS, Stephen Green is an agent of chaos. Outside the studio, he is a familiar face behind the Star City Games sales booth at major Magic: The Gathering events.
Jonathan Suarez
On Commander VS, Jonathan Suarez is "All Gold Everything." Beyond Commander, he has four Star City Games Open Top 8s, including a win with his beloved Legacy Painter deck.
Ashlen Rose
Ashlen Rose is a Magic: The Gathering streamer, cosplayer, and voice actress. A well-known guest at major Magic events and on community channels, she joins the Dungeons & Dragons streaming show Saving Throw for "Ravnica: Broken Pact," debuting October 13.
Elizabeth Rice
Elizabeth Rice is a Magic: The Gathering player and content creator whose work spans written articles, streaming, and beyond. A notable presence in paper Magic tournaments in 2019, she was one of only 68 players to compete at Mythic Championship VII.
Allison Warfield
Allison "Ally" Warfield is a Magic: The Gathering player and member of the Rivals League. Her notable finishes include third place at Players Tour Online 2, fourth place at Grand Prix Indianapolis 2019, and the Top 16 at Mythic Championship VII.
Meris Mullaley
Meris Mullaley is the Narrative Design Manager for Magic: The Gathering at Wizards of the Coast. A self-described "lapsed archaeologist," she also creates her own clothing and cosplay as the Fabric Alchemist.
Watch this exciting event LIVE at twitch.tv/starcitygames on Saturday, September 19 at Noon ET (9 AM PT), and get ready for Zendikar Rising!