In-store Prerelease events for Double Masters may be cancelled, but you can still enjoy the excitement of one with Star City Games' Double Masters Prerelease Party!
Next Friday, August 7, watch LIVE as a variety of fan-favorite Magic: The Gathering content creators gather (digitally of course!) to crack packs and discuss the most exciting reprints!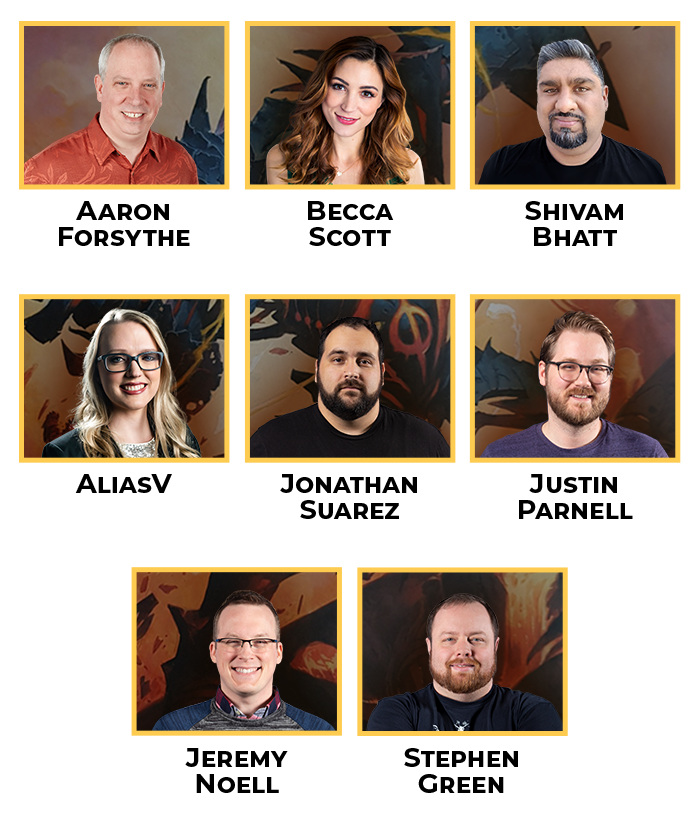 Jeremy Noell
When he's not ramping up his mana on Commander VS, Jeremy Noell is a guiding mind for all Star City Games video content.
Justin Parnell
Justin Parnell of Commander VS is the maestro of Mono-Black. When not playing 100-card decks, he is the Acquisitions Department Manager for Star City Games.
Stephen Green
On the set of Commander VS, Stephen Green is an agent of chaos. Outside the studio, he is a familiar face behind the Star City Games sales booth at major Magic: The Gathering events.
Jonathan Suarez
On Commander VS, Jonathan Suarez is "All Gold Everything." Beyond Commander, he has four Star City Games Open Top 8s, including a win with his beloved Legacy Painter deck.
AliasV
AliasV is a Magic: The Gathering creator and commentator best known for her play-by-play coverage of major Magic events such as the Players Tour Finals.
Shivam Bhatt
Shivam Bhatt is the host of the Casual Magic Podcast and a member of the Commander Advisory Group (CAG) who helps steer the future of the format.
Becca Scott
Becca Scott is an actor, gamer, and esports reporter whose player interviews add a key dimension to top-level Magic: The Gathering event coverage.
Aaron Forsythe
Aaron Forsythe is Vice President of Design for Magic: The Gathering at Wizards of the Coast, making him, among other things, Mark Rosewater's boss.
Watch this exciting event LIVE at twitch.tv/starcitygames on Friday, August 7 at Noon ET (9 AM PT), and get ready for Double Masters!