Courtesy of Wizards of the Coast (WotC), take a look at this powerful new Dragon from Commander Legends — Hellkite Courser!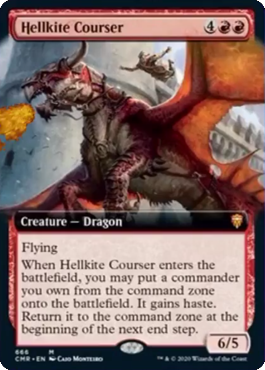 There are almost limitless options when it comes to commanders that take advantage of Hellkite Courser's powerful ability. Enjoy using it to cheat out a huge commander like The Ur-Dragon, then use a flicker effect to cancel out the last part and have it stick around!
So how will you use Hellkite Courser?