A nearly impeccable PSA 10 Gem Mint Alpha Black Lotus is up for auction on eBay with the current high bid sitting at $310,500.
The iconic card is being auctioned by PWCC Marketplace, the largest trading card marketplace in the world, and still has more than eight days remaining on its time on the block. A YouTube video shows the card at all angles through its protective case that bears an autograph by Christopher Rush, the artist for Black Lotus. The feintest blemish is pointed out on the top right side of the back of the card in the video. The piece of Magic history originally had bids towering past $700,000, but they were removed when special bidding rules were implemented which limits bids to preapproved bidders.
In the final 24 hours of the auction, bids will only be allowed by bidders who have previously bid on the card or by bidders who have been approved to bid by request. The corners, centering, and card stock have all been rated as highly as possible, making this Black Lotus an incredibly rare item.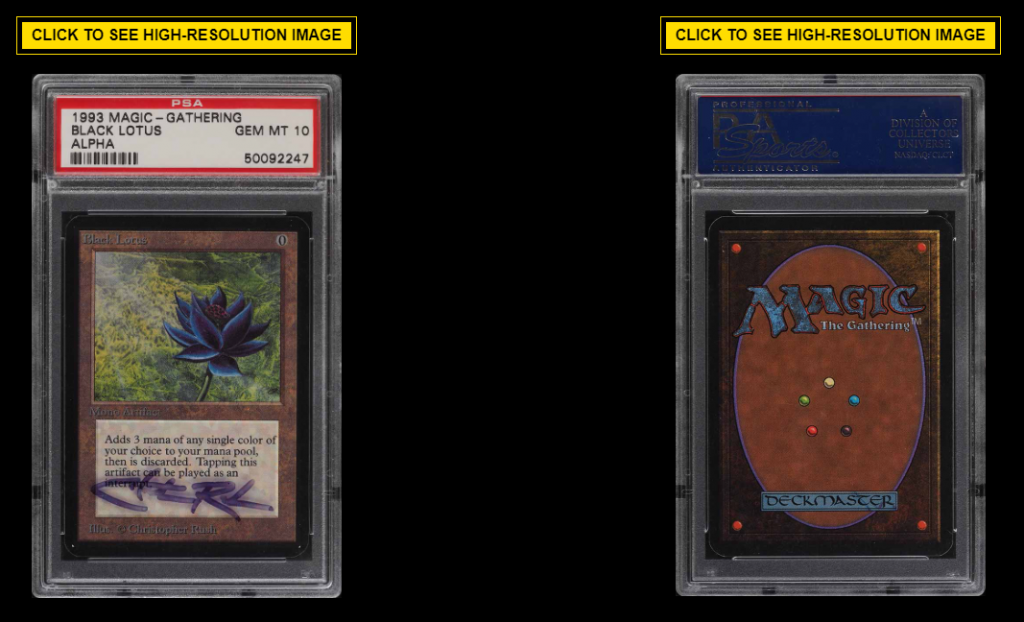 See the original eBay auction page.