The auction of five original pieces of art from Alpha concluded last week with Demonic Tutor headlining the collection with a sell price of $168,000.
Along with Demonic Tutor, Jayemdae Tome, Contract from Below, Mana Flare, and Fear all went up for auction on Nob. 9-12 at Heritage Auctions under the Len Osborne MTG Collection. The five pieces together went for $483,600 with the prices for each piece listed below:
Demonic Tutor – $168,000
Jayemdae Tome – $114,000
Contract from Below – $78,000
Mana Flare – $78,000
Fear – $45,600
Speculators in the MTG Art Market Facebook group estimated Demonic Tutor could sell for upwards of a quarter of a million dollars, but Len Osborne confirmed no such offers were made on the piece. While he said he hoped the art would sell for more, he was happy with his investment and is looking forward to enjoying retirement.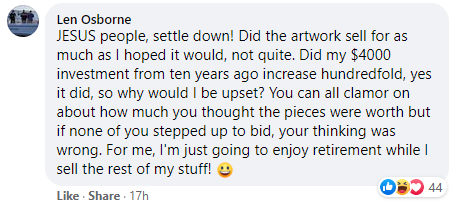 The previous highest selling piece of Magic art on Heritage Auctions was when the original painting for Shahrazad sold for $72,000 in July of 2018.