Wizards of the Coast (WotC) has provided a series of important details about updates for MTG Arena.
More Downtime To Fix Bugs
Following last Tuesday's downtime to update the backend of the MTG Arena client, players have been experiencing many bugs and issues varying from not being able to find matches, to bugged accounts, and even to card legality issues. To attempt to stabilize the client there will be more downtime tomorrow with no estimate for how long it will take. The downtime has impacted the MPL and Rivals Gauntlet tournaments scheduled for this weekend as well.
Innistrad: Midnight Hunt Preorders Available Tomorrow
Players can preorder Innistrad: Midnight Hunt bundles starting tomorrow from the store. The bundles, as usual, offer a pack bundle or the mastery pass for $49.99 each. The Arlinn Pack Bundle includes 50 booster packs of Innistrad: Midnight Hunt, an Arlinn card sleeve, and an Arlinn card with its card style. The sleeve will be usable upon purchase.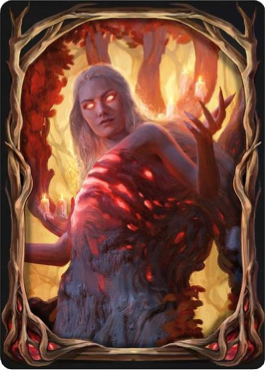 The Wrenn Play Bundle includes the set mastery past with three player draft tokens, three sealed event tokens, a Jailer pet, a Wrenn and Seven card sleeve, and a Wrenn and Seven card with its style. The pet will be usable upon purchase. The rest of the contents of each bundle will be available when the set launches on MTG Arena on Sept. 16.
Yargle Day Set For Friday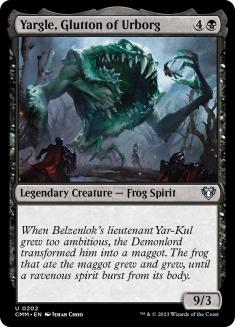 To celebrate September 3 (9/3), MTG Arena is hosting a special Yargle event in his honor. The event will be a preconstructed Historic Brawl queue with a twist. The event will be free and the first two wins will award bonus XP.
Upcoming Events
Midweek Magic
August 31-September 2: Historic Pauper
September 7-9: Historic Artisan
September 14-16: Standard Singleton
Quick Draft
August 27-September 17:

Adventures in the Forgotten Realms
September 17-October 1: Strixhaven: School of Mages
October 1-15: Innistrad: Midnight Hunt
Other Events
August 26-October 14:

Jumpstart: Historic Horizons

September 3: Yargle Day
September 3-16: Tinkerer's Cube
September 11: Arena Open Day 1 (Historic)
September 12: Arena Open Day 2 (Historic)
Read the original article from WotC.