Kamigawa: Neon Dynasty launches on MTG Arena tomorrow and with it comes a handful of updates, new cosmetics, and more.
Mechanics Updates
Reconfigure, modified, and channel are all coming to the client for the first time with the release of the newest set. Ninjutsu is getting a slight update, as the mechanic was introduced originally in Jumpstart sets on MTG Arena, that helps the client with stops in combat and a visual effect you'll only see when you can activate a ninjutsu ability. There will also be change in how the client handles spells with additional costs that makes the process more streamlined. Learn more about the mechanics from Kamigawa: Neon Dynasty here.
Kamigawa: Neon Dynasty Card Styles
There is no shortage of card treatments in MTG's latest offering and most of them will be on MTG Arena. While all the details haven't been announced yet, players will be able to get the ninja, samurai, borderless, and Phyrexian treatments either on launch or later through limited-time events. The Ukiyo-e basic lands will also be available in a bundle, similar to the Eternal Night showcase basic lands from Innistrad: Crimson Vow.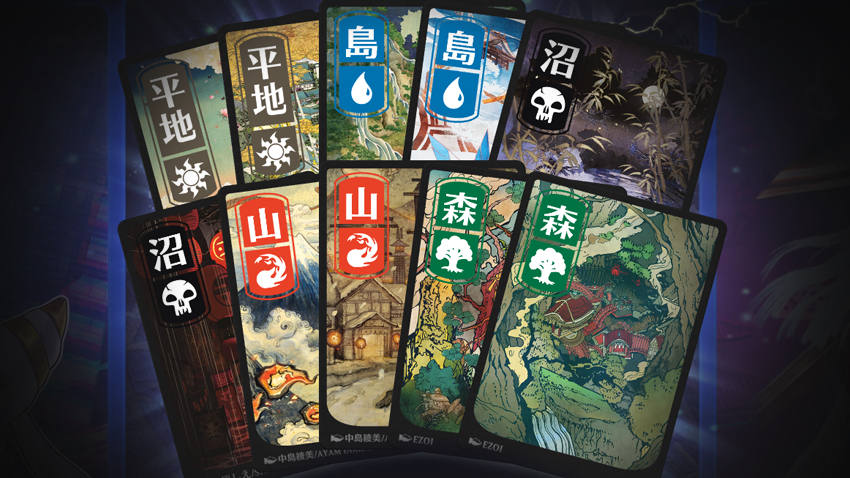 Next Alchemy Set Scheduled For Late March
The next installment of digital-only cards for Alchemy is slated for the second half of March and will include roughly 30 cards set in Kamigawa. The release date will be after the Neon Dynasty Championship and a first-look at some of the cards will happen on Weekly MTG on February 24.
The MTG Arena team is happy with how Alchemy is going, but is aware of community feedback on how the Alchemy cards and Historic cards being rebalanced is changing the feel of Historic. The team is looking for a way to implement another, truly eternal, format on the client. Early testing of the potential format could be coming soon in Midweek Magic events.
Event Schedule
Midweek Magic
February 8-10: Cascade
February 15-17: Kamigawa: Neon Dynasty Phantom Draft
February 22-24: Blast from the Past
March 3-5

: Alchemy All Access

March 8-10

: Omniscience
Quick Draft
February 4-11:: Adventures in the Forgotten Realms
February 11-25:: Innistrad: Midnight Hunt
February 25-March 11:: Kamigawa: Neon Dynasty
March 11-25: Innistrad: Crimson Vow
March 25- April 8: Kamigawa: Neon Dynasty
Other Events
February 10-March 4: Kamigawa: Neon Dynasty Sealed
February 26-27: Limited Arena Open
April 16-17: Historic Arena Open
Read the original MTG Arena State of the Game and the MTG Arena announcements from WotC.