Wizards of the Coast (WotC) has released the extended cut of the Kaldheim Official Cinematic trailer, revealing exciting details that give us more insight into the lore of Kaldheim.
Approximately 30 seconds longer than the original cut, the extended cut gives viewers a glimpse into Kaya's mission on Kaldheim — having seemingly been recruited by Inga Rune-Eyes to protect the realm.
We also get a short but impressive look at Sarulf, who towers over the treetops of Kaldheim, preparing for a showdown with Inga and her fleet.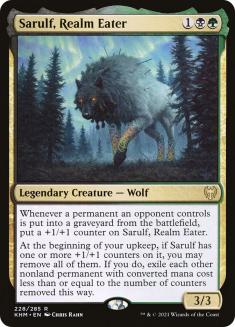 So what do you think of the extended cut? What influence does Inga hold over Kaya? Does Tibalt pose more of a threat to Kaldheim than Sarulf? Let us know what you think in the comments below!
Kaldheim is available now! You can check out our official Kaldheim Gallery here.