Wizards of the Coast (WotC) has provided a series of important details about updates for MTG Arena.
Innistrad: Crimson Vow And Bundles Release Tomorrow
With the release of Innistrad: Crimson Vow tomorrow, the store will also offer a new sticker bundles and a dual land card style bundle. The sticker bundle includes three new animated emotes for 5,000 gold or 1,000 gems.

The five dual lands to complete the cycle started in Innistrad: Midnight Hunt are coming in tomorrow's set release. Extended alternate art card styles for all five will cost 5,000 gold or 1,000 gems. Add the styles for Shattered Sanctum, Stormcarved Coast, Deathcap Glade, Sundown Pass, and Dreamroot Cascade to your collection to finish the cycle.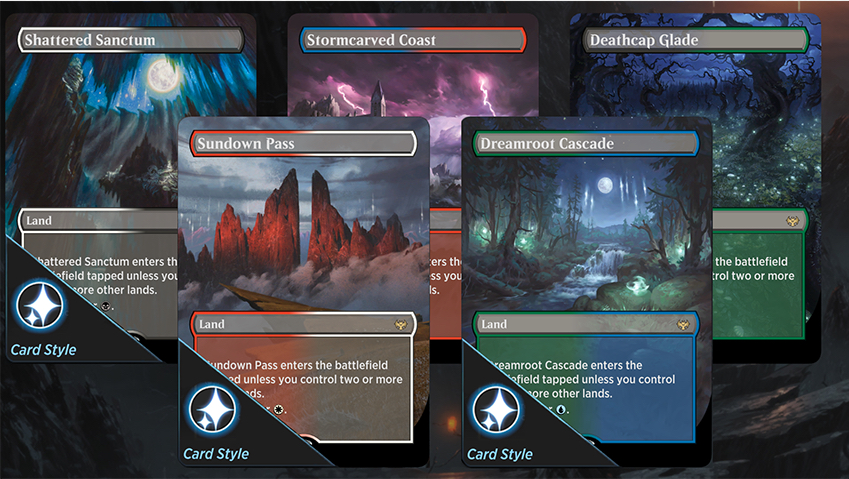 Along with the release of the set comes the launch of premiere drafts, traditional drafts, and sealed events.
Event Schedule
Midweek Magic
November 9–11: One for All

November 16-18: Phantom Quick Draft Innistrad: Crimson Vow
Quick Draft
November 12-November 26:

Zendikar Rising
November 26-December 10: Innistrad: Crimson Vow
Other
November 19-22: Standard Metagame Challenge

November 24-28: The Gathering
November 26-29: Innistrad: Crimson Vow Constructed
November 29-December 9: Wedding Crashers
December 4-5: Arena Draft Open
Read the original article from WotC.