Wizards of the Coast (WotC) has provided a series of important details about updates for MTG Arena.
First October Qualifier This Weekend
The first of two October Qualifiers takes place this weekend with Day 1 starting on Saturday. Players who qualified will be able to compete in the two-day phantom Innistrad: Midnight Hunt Sealed event. Find more information on the Arena Qualifier weekends here.
October Festivals Begin Soon
Two Arena Festivals are coming this month, the first being the Harvest Festival on October 15-19. The Harvest Fair will allow players to battle with preconstructed decks to earn showcase equinox card styles for Candlegrove Witch, Harvesttide Infiltrator, Dawnhart Mentor, Suspicious Stowaway, and Katilda, Dawnhart Prime.
The Harvest Bash on October 22-26 will be singleton with a special emblem mechanic yet to be announced. Players can earn more showcase equinox card styles, these being Bird Admirer, Village Witch, Kessig Naturalist, Graveyard Trespasser, Tovolar's Huntmaster. Entry fee for each festival is 2,500 gold or 500 gems.
#FindYourChampion
October 8-10, players can participate in the #FindYourChampion event, where you'll "win prizes by picking one of the sixteen top players from across the 2020–21 season as your champion."
How it works:
Select your champion from among the top 16 players and register your choice.
Follow the competition to see how your champion performs.
Play in Best-of-One matches with the champions' Standard decks!
Prizes
1st place: Magic World Championship trophy pet and sleeve, plus six rare individual card rewards (ICRs)
2nd place: Magic World Championship sleeve and four rare ICRs
3rd–4th place: Magic World Championship sleeve and two rare ICRs
5th–16th place: Magic Championship sleeve and one rare ICR
You'll also be able to compete against other players in a Best-of-One event using the Standard deck of your chosen champion. The first two wins will earn you 1,000 XP each, followed by an exclusive World Championship sleeve cosmetic for the third.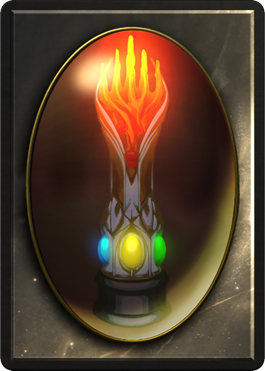 Upcoming Events
Midweek Magic
October 5-7: Momir
October 12-14: Historic Shakeup
October 19-21: On the Edge
Quick Draft
October 1-15: Innistrad: Midnight Hunt
October 15-29: Adventures in the Forgotten Realms
Other Events
August 26-October 14:

Jumpstart: Historic Horizons

October 8-11: World Championship XXVII Showcase
October 9-10: Qualifier Weekend
October 15-19: Harvest Fair
October 16-17: Arena Open
October 22-26: Harvest Bash
Read the original article from WotC.