Courtesy of Wizards of the Coast (WotC) and Justin Wong, check out the art for Zangief from the upcoming Magic: The Gathering x Street Fighter Secret Lair.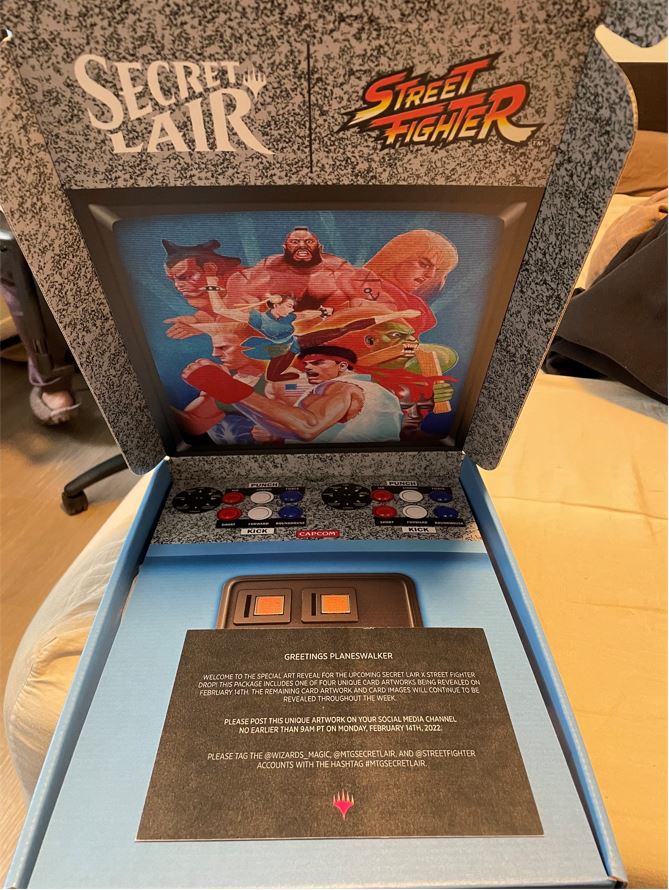 In the first image, we see the boxing, which resembles a retro arcade machine, displaying eight iconic Street Fighter characters — Ryu, Ken, Chun-Li, Zangief, E. Honda, Blanka, Guile, and Dhalsim. Presumably, we'll get Magic versions of all eight characters depicted, but according to the disclaimer in the first image, this is one of four card artworks being revealed, with the rest coming later this week.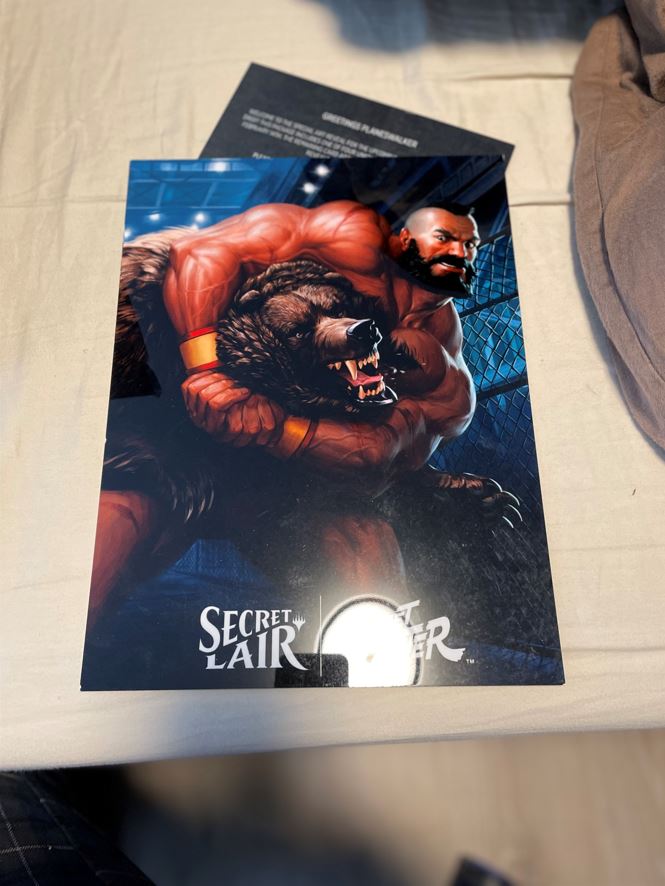 In the second image, we get a look at the art for Zangief's card, in which he's (fittingly) wrestling a bear.
While we'll have to wait a bit longer to see the actual cards, some are speculating that the bonus card for the drop could be one of Street Fighter 2's non-playable characters, such as M. Bison, Vega, Balrog, or Sagat.
So what do you think of Zangief's art? What could his abilities be? Which Street Fighter character would you want to see most on a Magic card? Let us know your thoughts in the comments.