The final two cards for the Secret Lair x Arcane drops were revealed today by IGN.
A version of Spore Frog with the name and art of Gromp found in League of Legends will be included with the Arcane drop featuring reprints while a reskin of Command Tower modeled after Summoner's Rift, the map from the popular MOBA, will come with the Arcane Lands drop.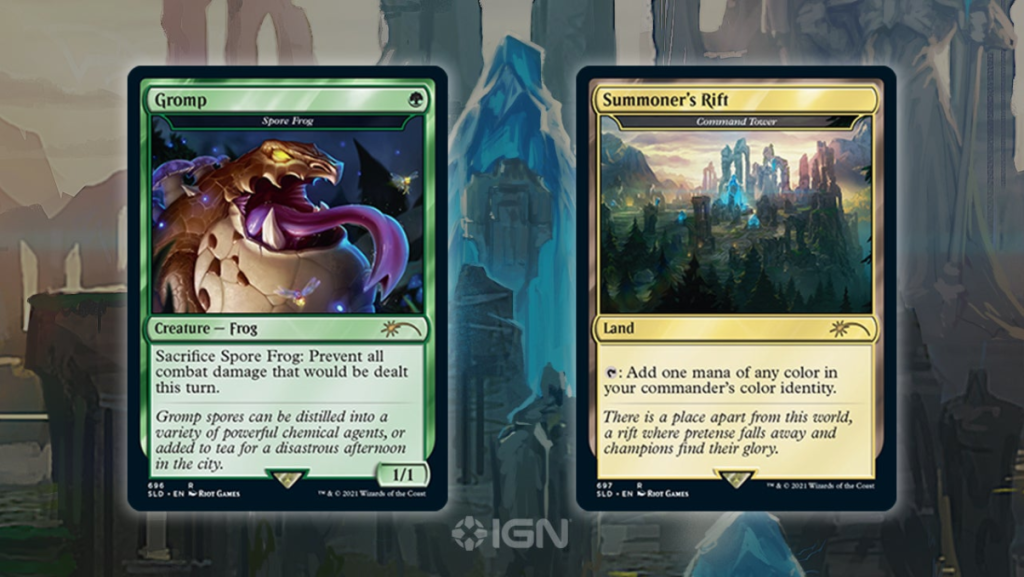 The final two cards don't use images from the Netflix series Arcane like the rest of the cards from the Secret Lair drops. Instead, they depict familiar character and places from the game. Both drops are available in foil for $39.99 each or nonfoil for $29.99 each.
Order the Secret Lair x Arcane drops on the Secret Lair website.