Last week, the mysterious Secret Lair product was teased on Twitter via a series of cryptic tweets from @wizards_magic. Now, Wizards and IGN revealed more information about Secret Lair, including contents and release schedule.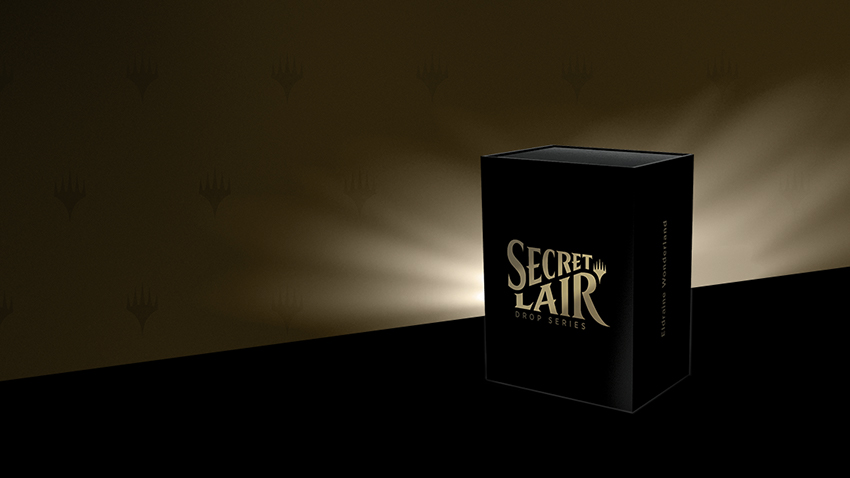 While previously speculated to be a one-time release, its revealed that Secret Lair is a new Magic-related "sub-brand" that creates small, collectible sets featuring "stranger, more experimental, more unexpected cards" and existing cards with new artwork.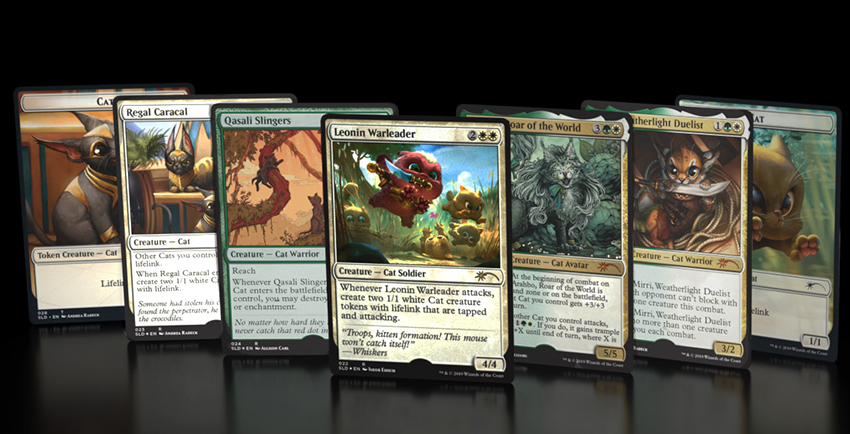 Secret Lair's first release, the "Drop Series", contains seven unique individual collectors sets which include preexisting cards with all new themed art. One drop will be released per day over the course of a week, and according to IGN, drops will contain "between three and seven predetermined cards and tokens in a customized collector box, costing either $29.99 or $39.99 depending on the drop – some of which will use premium foil cards." For those interested in owning the complete set, a $199.99 Bundle option will be available as well.
Each Drop will also include codes for exclusive digital bonuses for MTG Arena and Magic Online. Magic Online users can redeem their code for one of each alternate-art card in game, and since many of the cards aren't coded into MTG Arena, users will receive sleeve cosmetics instead.
The current release schedule is as follows: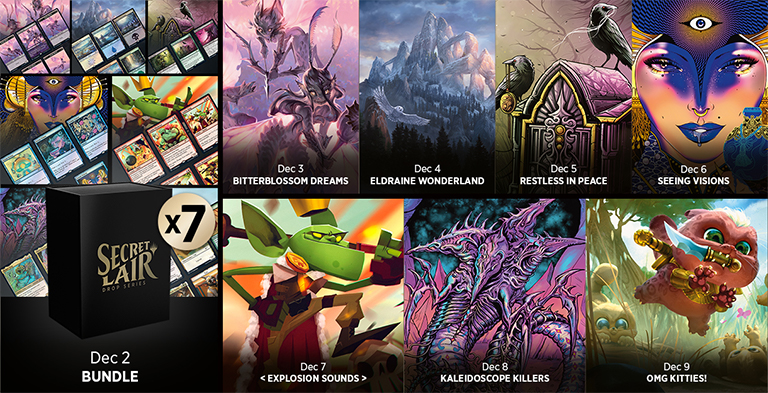 SecretLairBundle(allsevendrops) – 12/2, 9am PT, $199.99
BitterblossomDreams – 12/3, 9am PT
EldraineWonderland – 12/4, 9am PT
RestlessinPeace – 12/5, 9am PT
SeeingVisions – 12/6, 9am PT
<explosionsounds> – 12/7, 9am PT
KaleidoscopeKillers – 12/8, 9am PT
OMG KITTIES! – 12/9, 9am PT, $39.99
While Secret Lair releases beyond the Drop Series haven't been announced yet, Wizards of the Coast Product Architect, Mark Heggen, confirmed that it will continue and they "have more plans for Secret Lair in 2020" including cards that "…get pretty wild" and aren't just "…cute and cartoony."
The original reveals for the Secret Lair Drop Series can be found on Twitter, provided by the following MTG content creators:
Read the original article from IGN and full details from Wizards of the Coast.