Grand Prix Dallas and SCG Dallas champion, Austin Bursavich, won the 2020 Grand Finals with Four-Color Adventures in Zendikar Rising Standard and Four-Color Ramp in Historic on Sunday.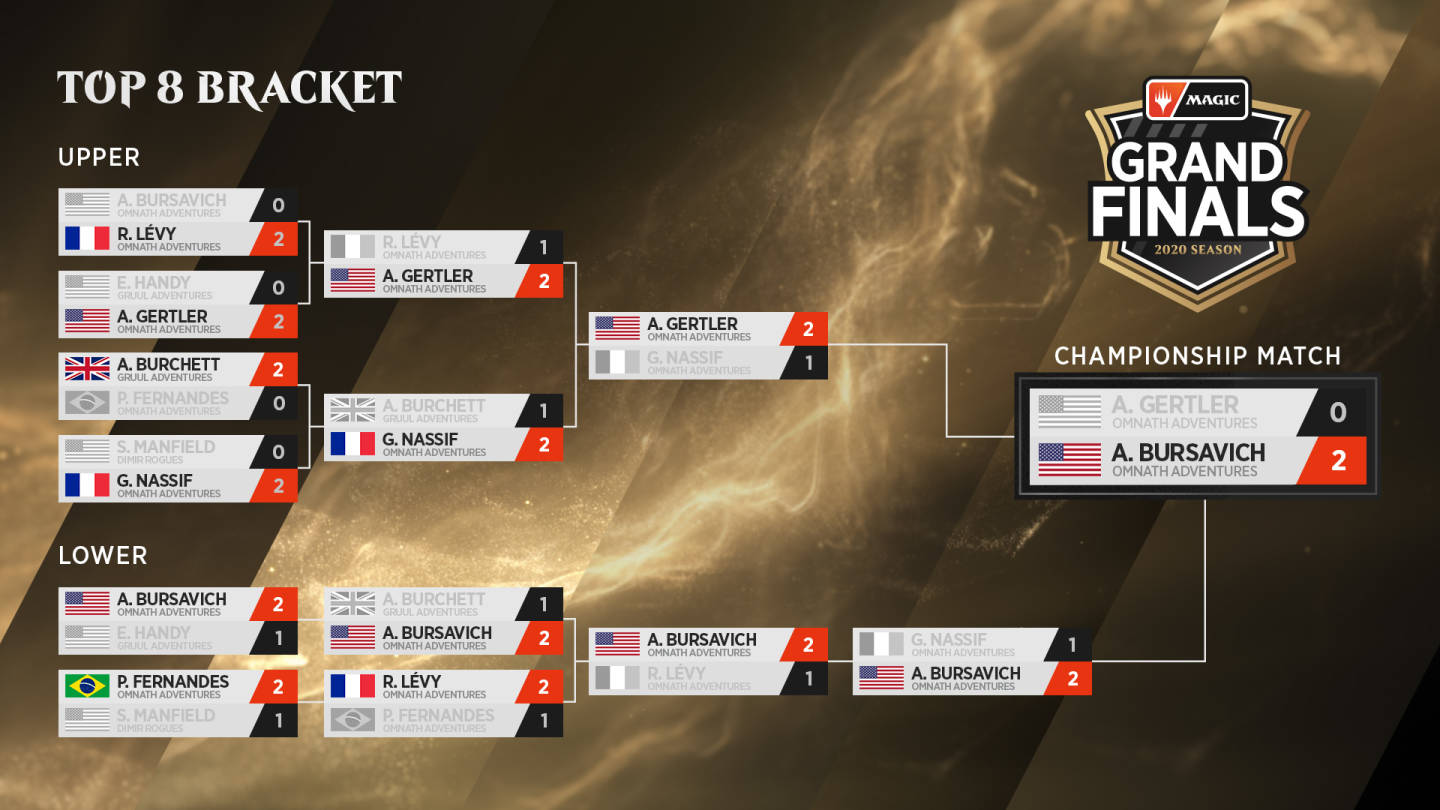 Creatures (26)
Lands (26)
Spells (8) After dropping to the lower bracket from a loss against Raphael Levy in the first round of the day, Bursavich rattled off six wins in a row to win the event. Bursavich defeated Emma Handy and Autumn Burchett, both on Gruul Adventures, in the first two matches in the lower bracket, setting up Four-Color Adventure mirrors the rest of the way.
Creatures (30)
Lands (20)
Spells (10) Bursavich kept his run going by getting revenge on Levy and taking down Hall-of-Famer Gabriel Nassif to set up a showdown with his teammate, Aaron Gertler, in the championship match. Coming from the lower bracket, Bursavich needed to win two matches to claim the title. The Grand Prix and SCG Tour Open champion took the first match 2-0, putting Gertler's back against the wall. The second match went to Game 3, but Bursavich was able to answer Gertler's Omnath, Locus of Creation then leveraged his own four-color Elemental to snowball the game into a tournament victory, earning $25,000 in the process.
Creatures (26)
Lands (26)
Spells (8) It was no surprise a Four-Color Adventures deck won the event, accounting for 19 of the 32 players' Zendikar Rising Standard deck choice. The deck improved on that percentage by taking five of the Top 8 slots, and ended up being the only deck left in the tournament with four player remaining. Of the three non-Omnath decks in the Top 8, two went 0-2, with Burchett going 1-2.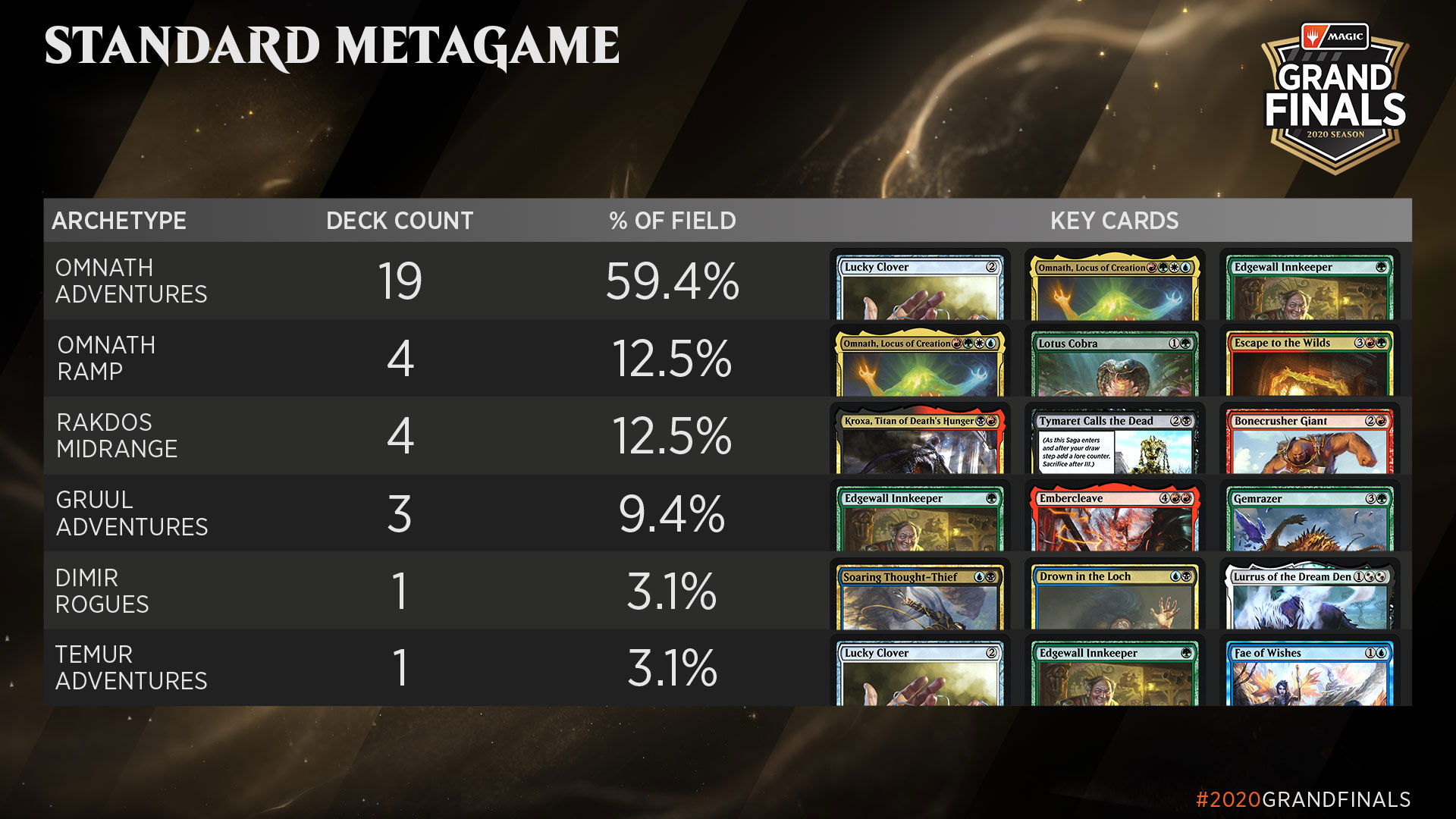 The four non-Omnath decks (Rakdos Midrange, Gruul Adventures, Dimir Rogues, and Temur Adventures) went a combined 24-30 against decks with Omnath in the tournament. Only Dimir Rogues and Temur Adventures went positive against Omnath decks, though each deck only had one pilot. Gruul Adventures, with three pilots, went 9-10 against Omnath decks, Rakdos Midrange went 8-15, and Dimir Rogues and Temur Adventures went 3-2.