After three days of hard-fought Magic: The Gathering action, Corey Baumeister claimed victory in the 2021 Star City Games Invitational with the Innistrad: Midnight Hunt Standard boogieman — Izzet Epiphany.
Lands (23)
Spells (37) Creatures (15)
Lands (19)
Spells (26)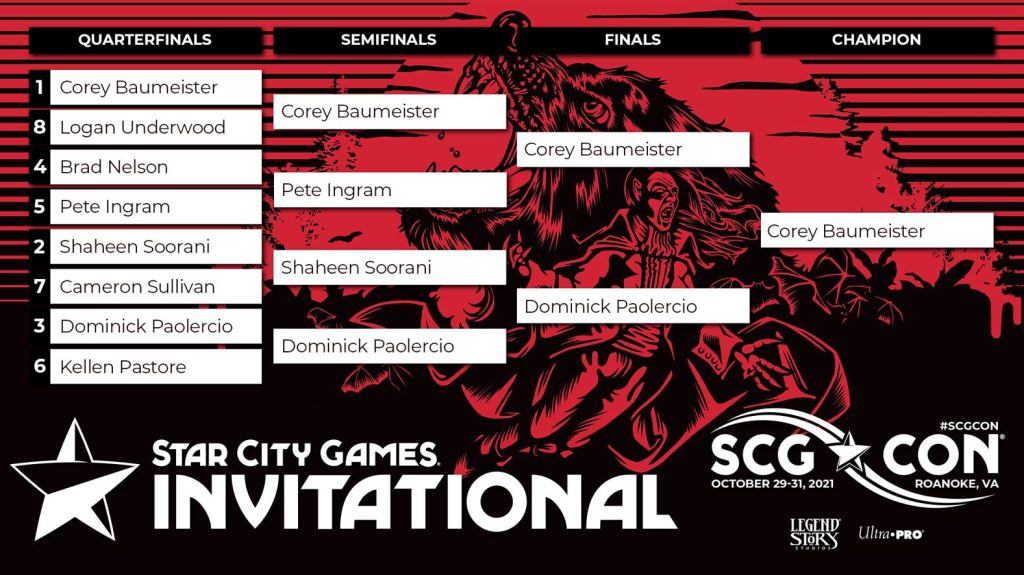 As one would expect, the Invitational Top 8 was packed full of familiar faces. Speaking of familiar faces, the Standard Top 8 featured five copies of Izzet Epiphany, two versions of Dimir Control, and a lone copy of Grixis Control. Corey Baumeister entered the Top 8 as the #1 seed, having gone 12-3-1 through swiss.
The quarterfinals featured an Izzet Epiphany mirror match with Baumeister against Logan Underwood, the #8 seed. After dispatching Underwood, Baumeister had no time to rest, as SCG Tour mainstay, Pete Ingram, had defeated Brad Nelson and was waiting in the semifinals for yet another Izzet Epiphany mirror.
Once again showing his mastery of the deck, Baumeister emerged victorious and moved on to the finals where he was matched against Dominick Paolercio.
Creatures (7)
Lands (25)
Spells (28) Baumeister had some reserves going into the match, remarking how "Dimir Control ❄️ became popular to prey on Izzet", but channeling the power of his Dragon Ball Z Halloween costume, Baumeister closed out the finals with a decisive 3-0 victory to become the 2021 Star City Games Invitational Champion.
View the 2021 Star City Games Invitational Top 8 Standard Decklists.
View the 2021 Star City Games Invitational Top 8 Modern Decklists.