Wizards of the Coast (WotC) is partnering with TerraCycle to start a program that helps North American Wizards Play Network (WPN) Premium stores recycle Magic: The Gathering booster packs.
TerraCycle is a company dedicated to finding solutions to recycle typically non-recyclable items and will provide boxes designed to house thousands of booster pack wrappers. The stores will then be able to ship the boxes back to TerraCycle at no charge. Each WPN Premium store in North America that reached the status before March 7 will get one box. The boxes are planned to be sent out in late March. No other products or materials should be placed in the box.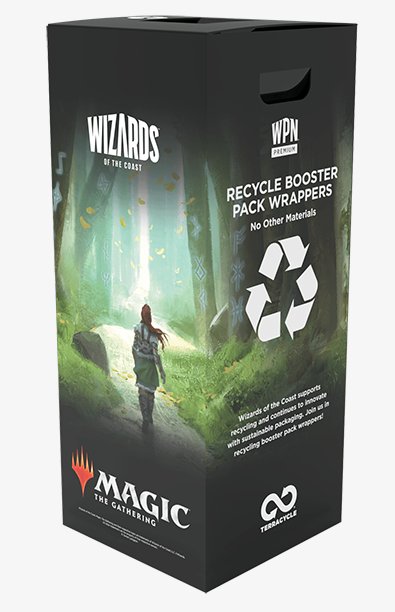 TerraCycle works in 21 countries to reduce waste and explore ways to recycle typically non-recyclable materials through national platforms. Non WPN Premium stores can purchase their Trading Card Packing – Zero Waste box.
Read the original article from WotC.