Wizards of the Coast (WotC) has provided an update on the delayed Heads I Win, Tails You Lose Secret Lair.
WotC's initial delay announcement stated that the Heads I Win, Tails You Lose Secret Lair would be shipped Fall 2022, however those that purchased the drop were getting frustrated with the lack of communication since then, especially after payments were collected in late April-early May.
Following these frustrations, Reddit user the1gameaddict shared a post to the magicTCG subreddit that brought attention to the various sets that have been released since the Drop was paid for.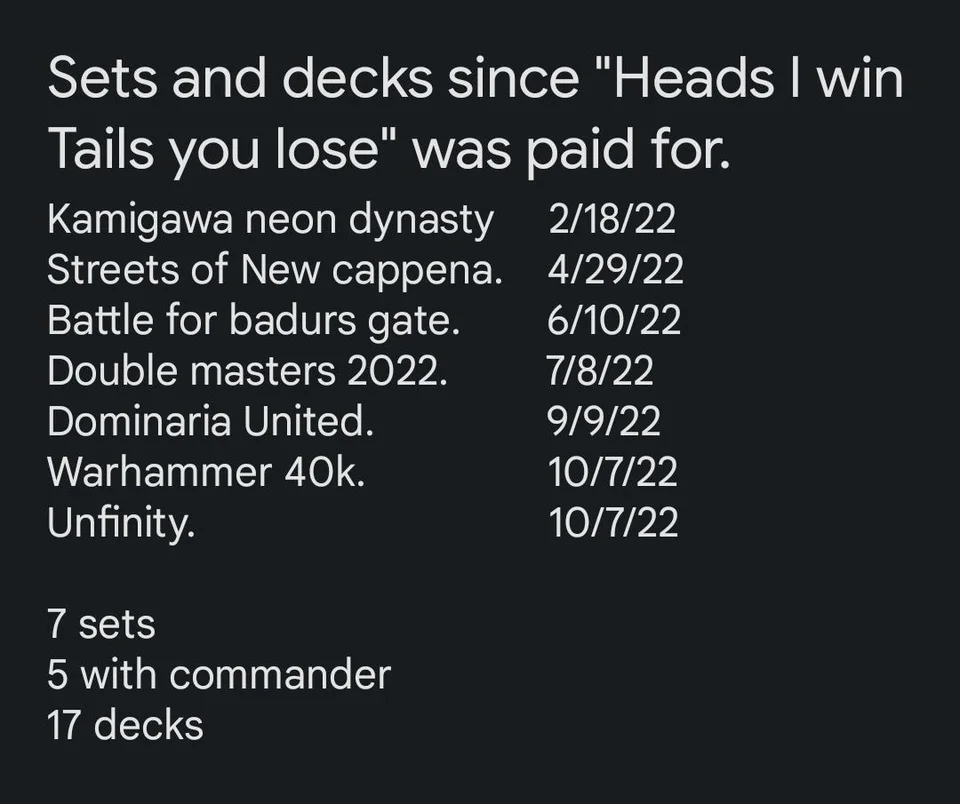 Whether the post provoked action or was just coincidence, the same user shared an update today after finally receiving a response from WotC support. You can view the email correspondence below.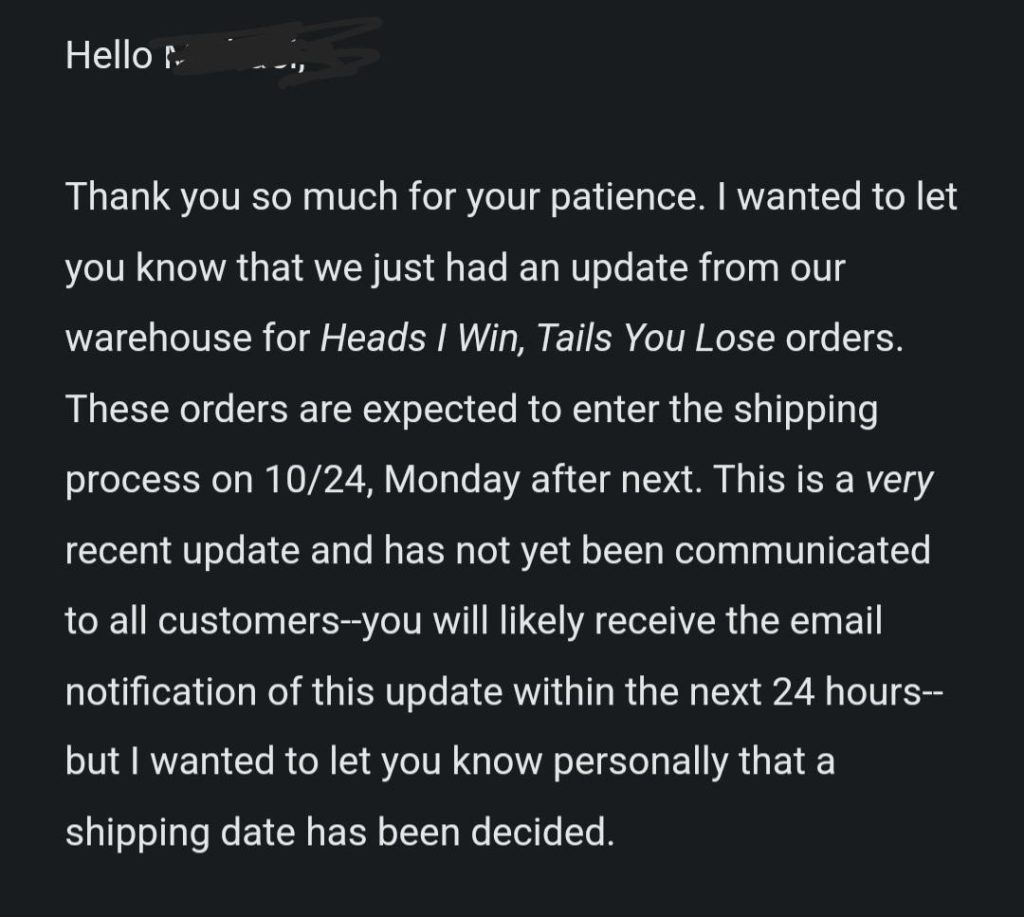 According to the email screenshot, orders are expected to begin shipping out on Monday, October 24. An official email update from WotC is also expected to go out to everyone who purchased the drop by the end of the week.