Circle October 20 on your calendar because Post Malone's Arena Concert Event is coming to MTG Arena next week.
As Magic: The Gathering continues to lean into everything Post Malone, from Secret Lairs to FNM promotional videos, the award-winning musical artist has a special Brawl event coming to MTG Arena October 20-24. Players get to choose from one of five preconstructed Historic Brawl decks and battle it out for card sleeves featuring art from the Secret Lair x Post Malone: The Lands drop. Event-themed animated sticker emotes will also be available in the MTG Arena store as well.

The event is free to enter and each win up to the fifth will reward players with a different card sleeve. The basic land illustrations used on the sleeves include Post Malone's tattoos.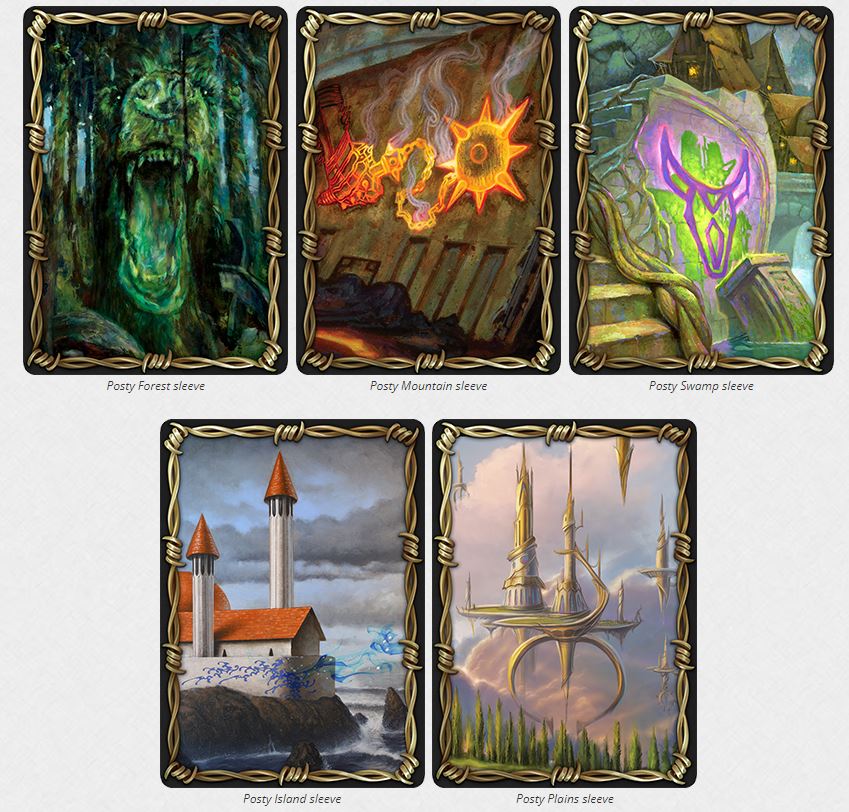 The Secret Lair x Post Malone: The Lands drop is one of two drops coming in the October Superdrop and will be up for preorder on October 17. The other is the Secret Lair x Post Malone: Backstage Pass. The Forest has been revealed, including flavor text written by Post Malone.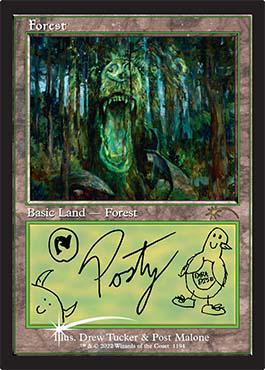 The five preconstructed Brawl decks are helmed by Ellywick Tumblestrum, Rakdos, the Showstopper, Rootha, Mercurial Artist, Firesong and Sunspeaker, and Korlessa, Scale Singer. Players will have a different Post Malone avatar for each deck. Check out the decklists for the Brawl decks in the original announcement from WotC.