Christian Trudel won the first Canadian Regional Championship in Toronto on Sunday with Mono-Green Devotion.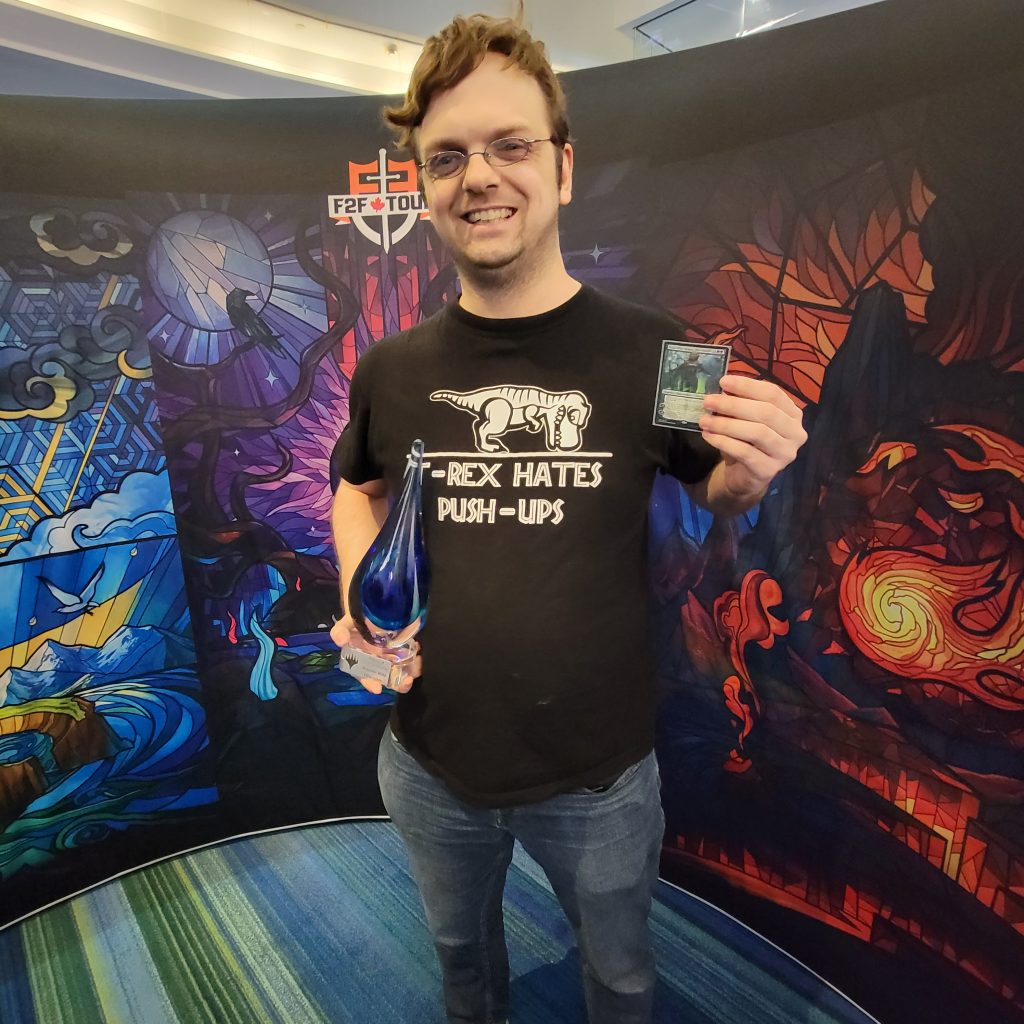 Creatures (19)
Planeswalkers (8)
Lands (21)
Spells (12) Trudel went 13-1 in the Swiss to enter the elimination rounds as the No. 1 seed of the 345-person event. After Mono-Green Devotion failed to make the top cut in the US Regional Championship, Trudel and his quarterfinals opponent, Michael Van Vaals, gave the format's top deck two finishes in the Top 8.
Rakdos Midrange, the most played deck in the event at 60 pilots, was the only other deck to put two copies in the elimination rounds. Izzet Phoenix was the second-most played deck at 38 copies, followed by Mono-Green Devotion at 36, and Mono-White Humans at 30. Izzet Phoenix, Gruul Vehicles, Lotus Field Combo, and Mono-White Humans rounded out the Top 8 decks.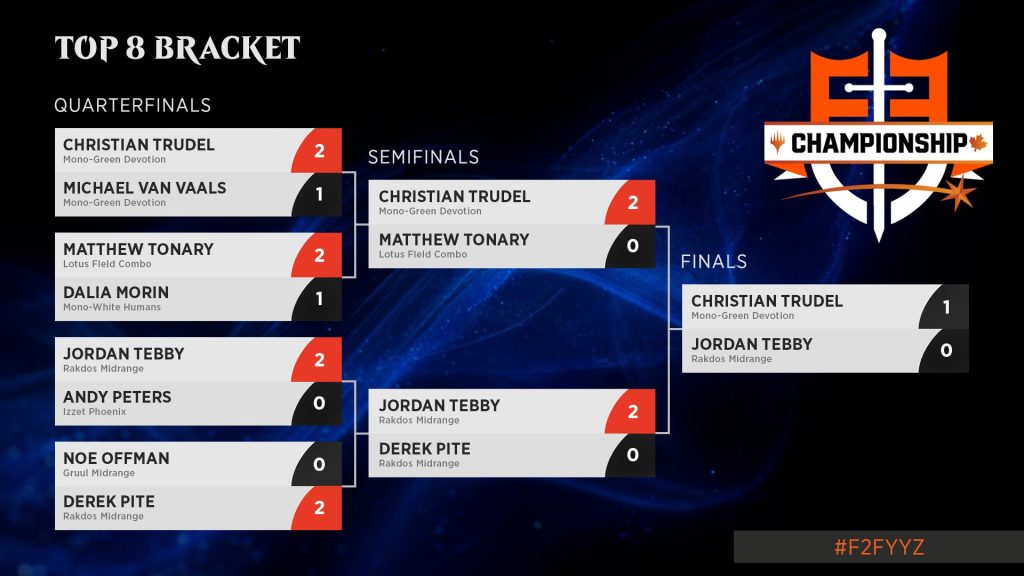 After winning the Mono-Green Devotion mirror, Trudel defeated Matthew Tonary on Lotus Field Combo to reach the finals against Jordan Tebby on Rakdos Midrange. Two quick games later and Trudel hoisted the first of two Canadian Regional Championship trophies.
Creatures (18)
Lands (25)
Spells (17) Trudel took home $3,000, an invite to the Magic World Championship, and a qualification for the Pro Tour. The remainder of the Top 8 also qualified for the Pro Tour.
View the Top 16 decklists from the event here. Check out the MTG Melee page for the Regional Championship for all decklists and a metagame breakdown. The second Regional Championship for Canada will take place in Calgary on December 9-11.