Reigning Magic: The Gathering World Champion, Nathan Steuer, added another trophy to his mantle this weekend, winning Pro Tour March of the Machine with Rakdos Midrange.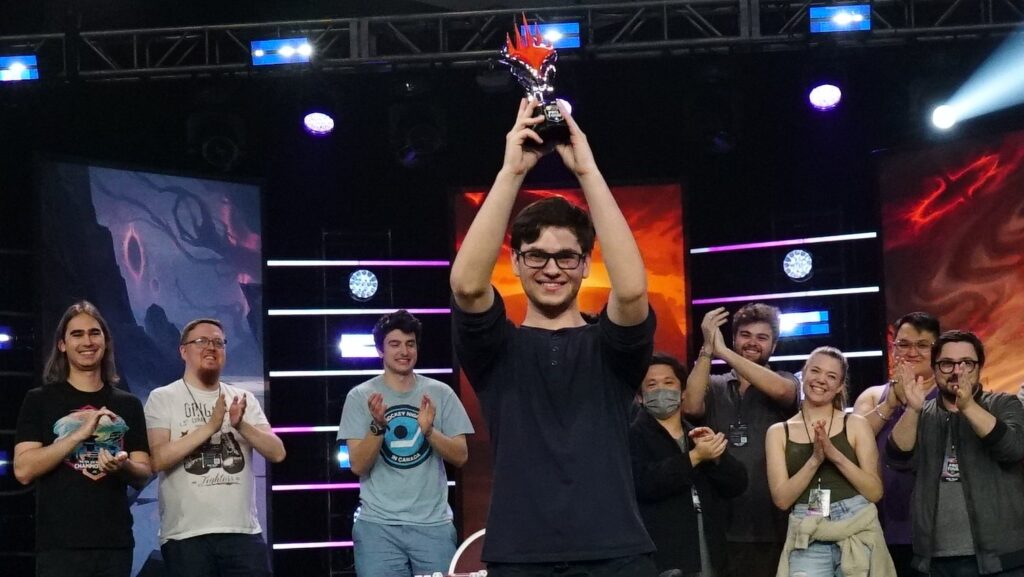 Creatures (9)
Planeswalkers (2)
Lands (26)
Spells (23) Steuer emerged on top of the 252-player field and a Top 8 packed with familiar faces, including Javier Dominguez, Autumn Burchett, Simon Nielsen, and more. The split-format tournament featured March of the Machine Draft and Standard. Steuer managed an impressive 12-3-1 record throughout the event, with his only losses in constructed coming to fellow Team Handshake members playing the same Rakdos Midrange deck.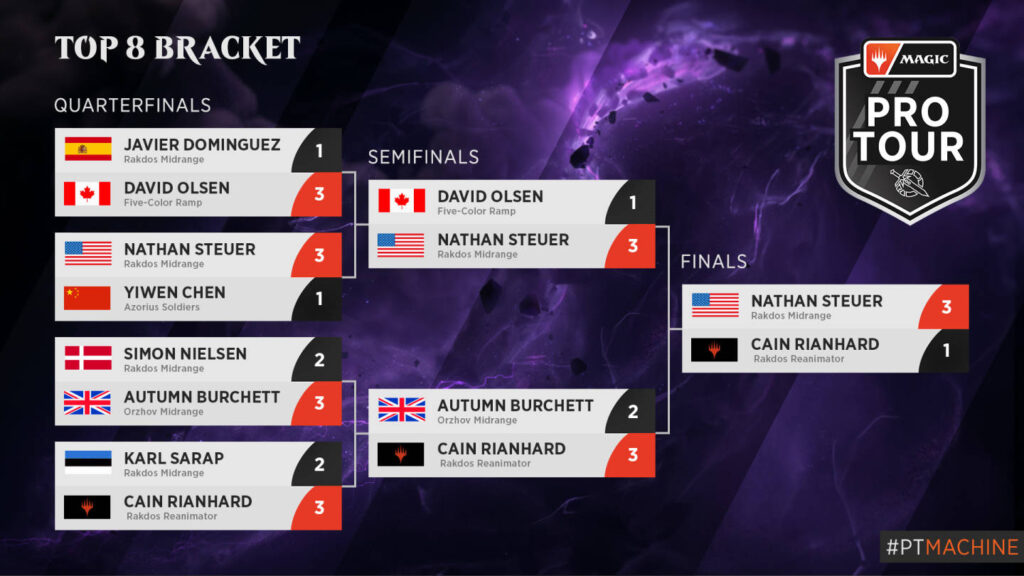 Steuer managed to avoid his three teammates in the quarterfinals, getting paired against Yiwen Chen, playing Azorius Soldiers. After a quick 3-1 victory over Chen, Steuer moved on to face David Olsen, who's Five-Color Ramp deck was also no match for the World Champion and defeated him three games to one. The finals pitted two Rakdos decks against each other, although the two lists were vastly different. While Steuer opted for the more streamlined midrange variant of Rakdos, his opponent, Cain Rianhard, went with a reanimator shell featuring Etali, Primal Conquerer and Atraxa, Grand Unifer.
Creatures (12)
Lands (27)
Spells (21) Steuer earned $50,000, an invite to the next World Championship, and his first Pro Tour trophy. The other seven players from the Top 8 also punched their ticket to World Championship XXIX.
View the Top 16 decklists.
Check out the official coverage from Wizards of the Coast.