The hunt for the serialized 001/001 The One Ring from The Lord of the Rings: Tales of Middle-earth is over!
Dave & Adam's Card World posted a Tweet this morning stating that the precious had been pulled and to stay tuned for more details.
The New York-based card store made news earlier this month when it posted a $1 Million bounty for the serialized 001/001 The One Ring.
About an hour after the Tweet claiming The One Ring had been found, Professional Sports Authenticator (PSA) listed the certification verification for the card boasting a Mint 9 grade.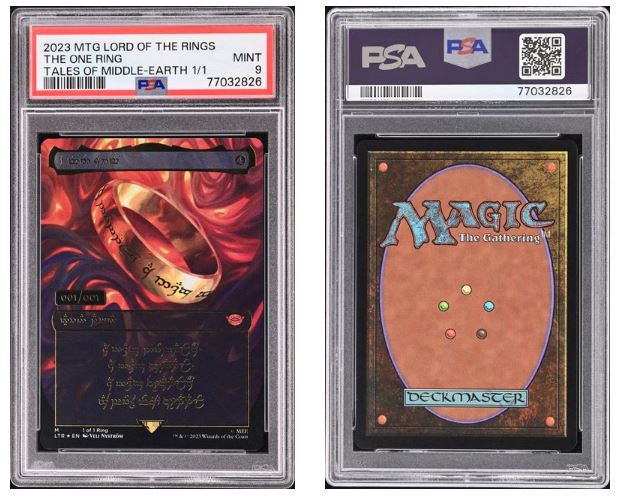 PSA also posted a "Just Graded" Tweet just after 11:00 AM ET.
The special one-of-one The One Ring is the first time Wizards of the Coast (WotC) printed a unique Magic: The Gathering card that could only be opened in a booster pack. Fans of Magic and The Lord of the Rings have opened countless English Collector Boosters in hopes of hitting the card with an outstanding bounty of €2 million ($2,152,690.32 USD). This version of The One Ring is a traditional foil card printed in the Black Speech of Sauron using Tengwar letterforms.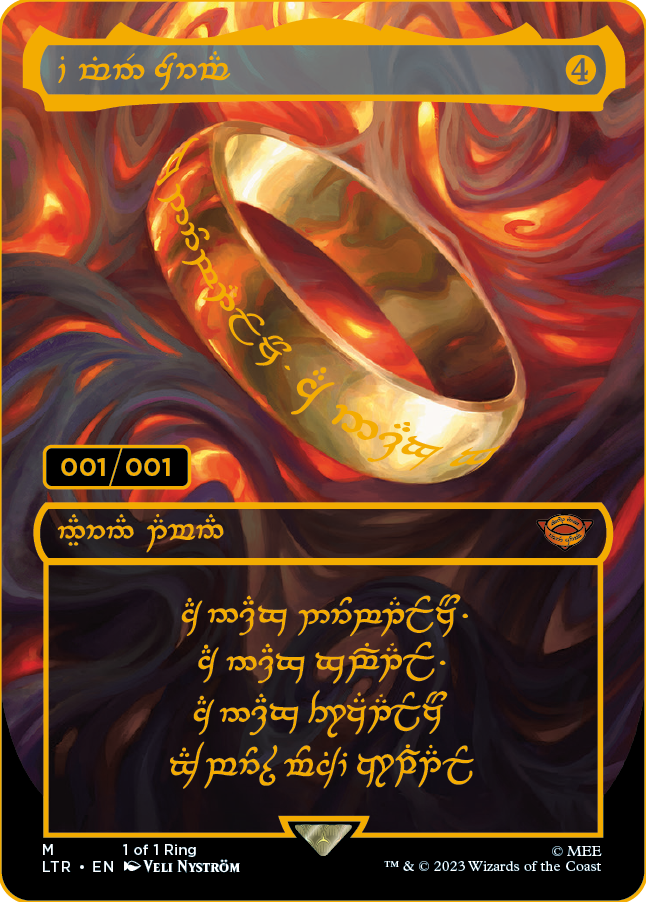 According to a Wall Street Journal article, PSA said the person who opened the card prefers to remain anonymous. A Tweet from Maximum Cards & Collectibles, a store in Whitby, Ontario, shows the card before it was graded and that it "has a connection to our little store in Whitby!"
The store followed up that Tweet with another clarifying that the card wasn't pulled in the store, but was opened by one of its customers. The store account will answer questions but can't share some details due to ongoing negotiations.
Now it's time to play the waiting game to see who ends up holding The One Ring. Will Dave & Adam's Card World buy the ring for the $1 Million bounty, will it go up for auction, or will the person who opened it keep it for themselves?