Courtesy of Wizards of the Coast (WotC) and IGN, check out the first official previews from Lord of the Rings: Tales of Middle-earth, Magic: The Gathering's next Universes Beyond product.
The highly anticipated Universes Beyond set will bring MTG and LotR together and will be Modern-legal and come to MTG Arena. Feast your eyes on The One Ring, Gandalf the Grey, and five full-art basic lands.
The One Ring kicks things off, and this legendary artifact captures the essence of the ring perfectly. Protection from everything always catches the eye, while the flavor of paying life for cards, whether you want them or not, hits the nail on the head.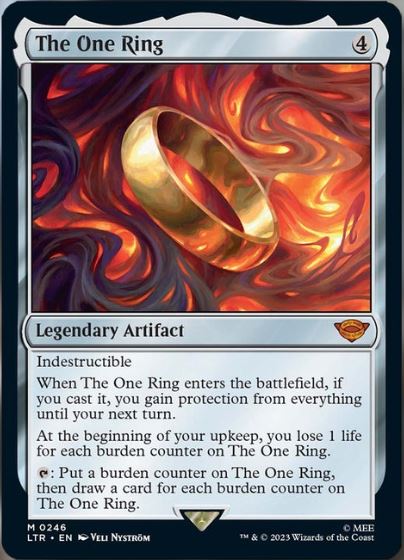 Gandalf the Grey, one of many versions of Gandalf coming in the set, is an archetypal Izzet card. The showcase ring treatment can also be seen, with art showing Gandalf's battle with the Balrog.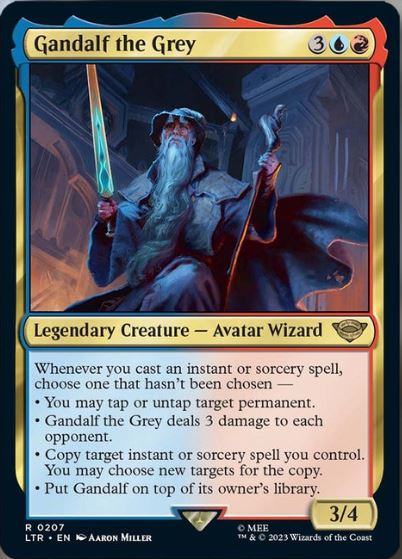 Lastly, a cycle of full-art basic lands depicting maps of Middle-earth round out today's previews.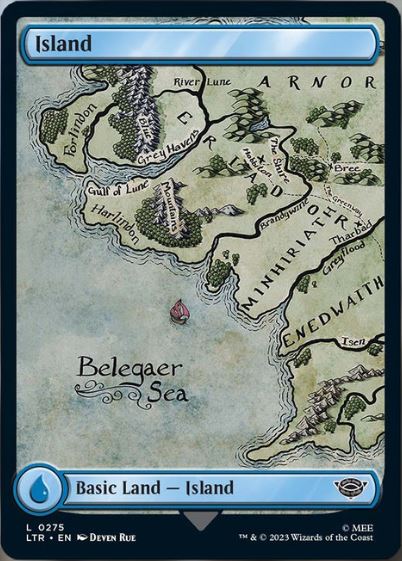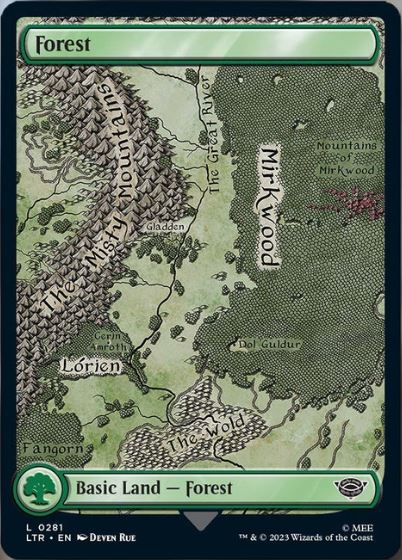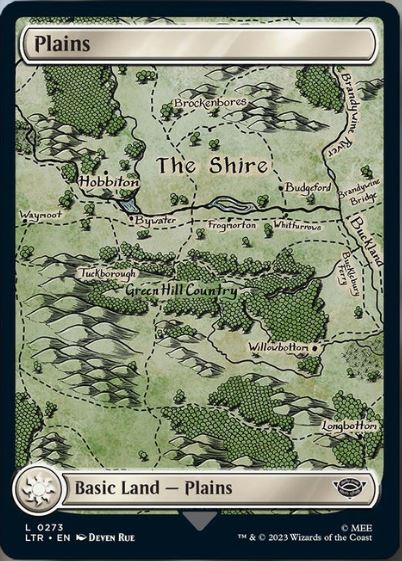 The first look live stream from WotC will reveal more from the set tomorrow at 1 PM ET/10 AM PT on Twitch or YouTube.
The release day for The Lord of the Rings: Tales of Middle-earth is June 23.