Magic: The Gathering Head Designer, Mark Rosewater, has shared his thoughts regarding the design and factions of the upcoming new set — Streets of New Capenna.
Responding to an inquiry on his personal blog, Rosewater states that Streets of New Capenna has, in his opinion, some of the "best top-down card-by-card design ever done…" with factions that are all mechanically and creatively "top notch." Not to mention the "out of this world" art, which we got a sneak peak at during last week's MTG Weekly live stream.
With such high praise coming from Rosewater, it seems Magic fans have a lot to look forward to in Streets of New Capenna. If you're looking for more information on Magic's upcoming set, read on.
Key Dates
Streets of New Capenna Story: March 28–April 5
Streets of New Capenna Story Video: March 31
Debut Video and Previews Begin: April 7
Card Image Gallery Complete: April 15
Commander Previews: April 18–19
Commander Card Image Gallery Complete: April 20
In-Store Prerelease Events and Sales Begin: April 22
MTG Arena and Magic Online Release: April 28
Streets of New Capenna Launch Trailer: April 28
Worldwide Release: April 29
Commander Launch Parties: April 29–May 1
Game Day: May 7–15
Store Championships: July 9–17
New Capenna Factions
Obscura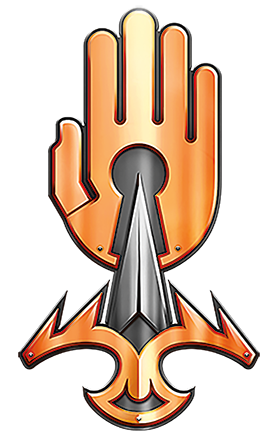 The Obscura are gifted magicians and illusionists, who rely on intricate deceptions. They are Esper aligned.
Maestros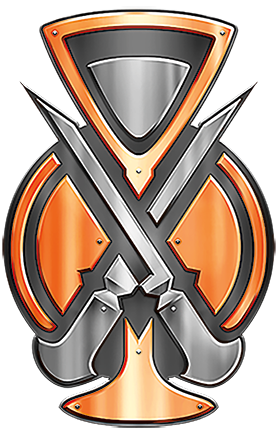 The Maestros are old money vampires, who publicly appear as well-mannered art collectors, but move in the shadows as elite assassins focused on power and wealth. They are Grixis aligned.
Riveteers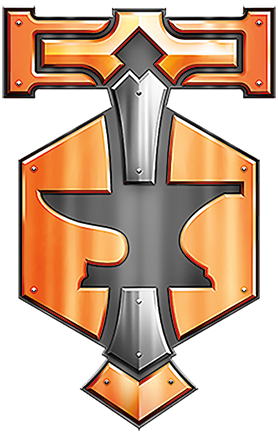 The Riveteers are the destruction workers of New Capenna – rowdy artisans with draconic leaders. They are Jund aligned.
Cabaretti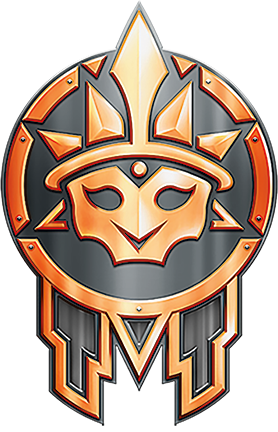 The Cabaretti are party animal druids who use ancient magic to sway the masses. They are Naya aligned.
Brokers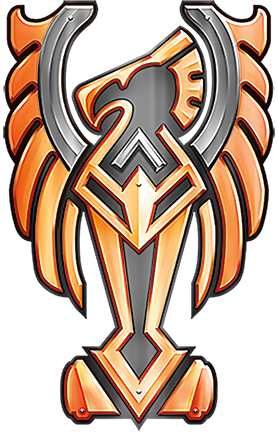 The Brokers are demonic lawyers who handle legal matters on New Capenna but are also aggressive solicitors. They are Bant aligned.
Commander Decks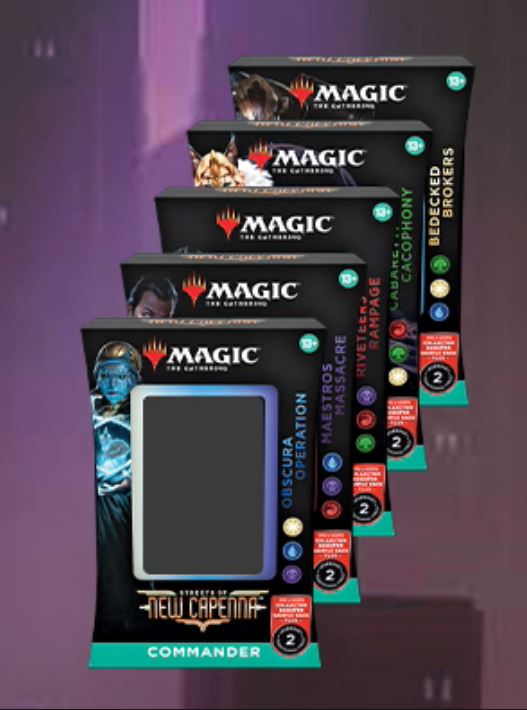 Obscura Operation (white-blue-black)
Maestros Massacre (blue-black-red)
Riveteers Rampage (black-red-green)
Cabaretti Cacophony (red-green-white)
Bedecked Brokers (green-white-blue)
Streets of New Capenna is scheduled to release on April 29. View our official preview gallery.