Commander has been around quite a long time now.  Originally a casual format that Sheldon Menery shared with his Judge peers and friends when off the clock at Pro Tours and Grand Prix tournaments, he began sharing it with the wider Magic audience around 2004 (Elder Dragon Highlander Update).
Sixteen years later, it's fair to say that Commander is the most popular format in the game. That's some serious growth in fandom!
As a non-Judge, I came to the format later than some, but I've been playing multiplayer Magic since I bought my first Starter deck in 1994, so reading about the format from Sheldon certainly piqued my interest.  In 2007 my local playgroup had lost interest in casual multiplayer and I was looking for a way to put a fresh spin on it. After talking with Sheldon at a Star City Games event earlier that year, I was eager to give it a try.  It immediately caught fire with my local playgroup, and soon after I began writing about the format semi-regularly before eventually focusing exclusively on digging deep into EDH/Commander every week.
It's been a wild ride! I feel like I caught the wave when it was small and tame and have been riding it as it's built into a tsunami of epic proportions. I've been a fan and champion of the format for thirteen years, and it's truly remarkable to be a witness to its growth in popularity.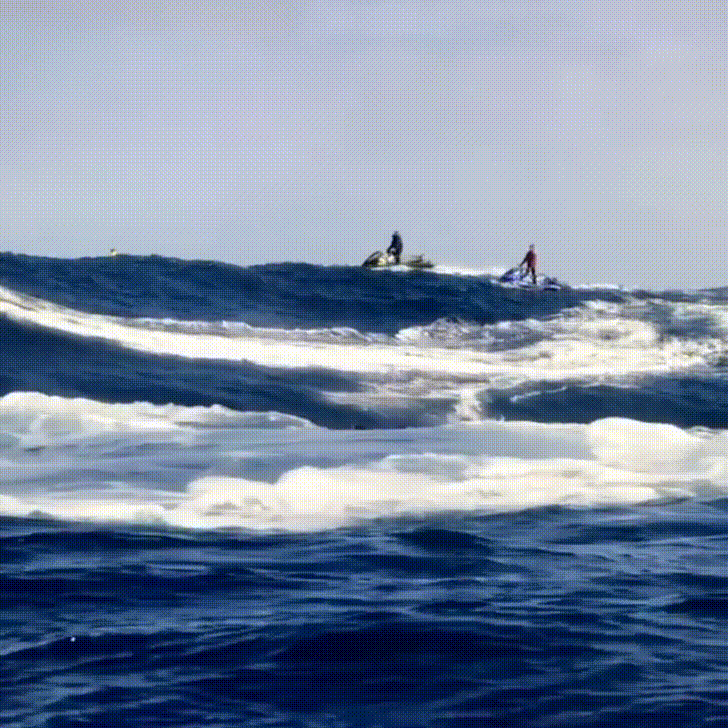 The watershed moment of course was the release of the first Commander product in 2011 by Wizards of the Coast (WotC), five preconstructed decks featuring brand new non-Standard cards specifically for the Commander format.  After delving into products aimed specifically at the casual side of Magic with Planechase and Archenemy, WotC decided to give Commander a try.  Scott Larabee, one of the Rules Committee, worked for WotC and there were other fans of the format within the halls at Renton.  I imagine the expectation was that it would sell decently enough, and that they may revisit the format every five or six years depending on the schedule.
Well, we know how that turned out — the product sold like gangbusters, and WotC scrambled to produce the next iteration two years later.
Since 2013, there has been a Commander product consisting of preconstructed decks every single year…until this year, when we'll have even more Commander product: five decks for Commander 2020 released alongside Ikoria: Lair of Behemoths; two more decks released alongside Zendikar Rising this fall; and then this winter two more decks released alongside Commander Legends, a Commander product designed to be drafted.
It's a helluva time to be alive if you're a Commander fan! 
…Isn't it?
Alongside Commander's growth in popularity is the growth of the Commander community, and there have been rumblings of late that perhaps all this attention to the format by WotC isn't all that great.  That the format was better when players built their decks with draft chaff and gems you'd find in the dollar rare boxes at your local game shop.  That cards made specifically for Commander — especially cards that explicitly referenced the commander — felt forced and fake. And that WotC has been making way too many cards aimed at the format that are too overpowered for Commander.
Some of that sentiment was captured recently by my friend Dave Kosin in his column Dear Renton: Leave Commander Alone.  He takes WotC to task regarding some designs made specifically for Commander that seem like bad ideas.
Problem is, Eminence is not fun. Planeswalkers as commanders are not fun. Partner is not fun. The problem is that someone or someones in Renton thought they'd be fun. They thought wrong.
I can sympathize with the sentiments of folks like Dave who are concerned about mistakes WotC makes when designing specifically with Commander in mind. So, I decided to do some digging and compiling information on each set of Commander precons.  I wanted to look just at the brand-new cards made specifically for Commander, and the people explicitly involved with designing each set. 
I know from experience that some of the best and brightest minds in Magic just don't "get" Commander: for them, nearly all enjoyment is wrapped tightly around winning the game.  That competition is what gives them joy, and there's nothing wrong with that — Magic as a competitive game has been a main driving force for its decades of success. That said, there are certainly plenty of smart and clever people who can appreciate both the competitive and casual side of the game.  Having met and played with Gavin Verhey, I can attest he's one who gets and enjoys both sides. 
I had developed a pet theory that the sets that had Commander "mistakes" would have heavy involvement by designers who were much more comfortable on the competitive side of the Magic fence, but I was very curious to see what the data I gathered would actually show me. 
A few things of note regarding my data:
The number of designers is a bit hard to pin down looking through the credits for each product.  They are called different things over the years, sometimes their bosses are listed in the credits, and sometimes there are people listed who provided "additional assistance" or some other verbiage. I generally tried to focus on the people specifically named as game designers for the product in my quantities below but fully acknowledge that as someone who does not work inside WotC the numbers may not be precise.  But my hope is that, while my exact numbers might be off, the trend will not be.
I also realize the cards I name (or don't name) as mistakes might garner some disagreement, but I'm making the judgment call based on my deep experience as a champion of the format.
Okay, let's go!
Commander 2011
Decks: 5 wedge-colored decks
Designers: ~10
New Cards: 51
New Commanders: 15
"Mistakes": 1 – Kaalia of the Vast
While Kaalia of the Vast isn't really tearing things up in Commander these days, I consider her a mistake because she demands an immediate response from opponents, or she starts cheating out giant monsters that will dominate the game from the get-go.  And if your opponents have an early answer to Kaalia, the Kaalia player will often sit there twiddling their thumbs until they can get enough mana to replay Kaalia or hard cast the gigantic high-cost monsters in their hand.  Either scenario isn't exactly a fun, laid-back game of Commander.
Commander 2013
Decks: 5 shard-colored decks
Designers: ~10
New Cards: 51
New Commanders: 10
"Mistakes": 2 – Derevi, Oloro
Derevi's ability to circumvent commander tax and be put onto the battlefield at instant speed is super-obnoxious and being able to tap or untap multiple permanents in a turn off evasive flying combat damage leads to some very degenerate decks. And a control deck built around leaving Oloro in the command zone to keep gaining life every turn is miserable to try to fight through, especially in the Esper color combination.
Commander 2014
Decks: 5 monocolored decks with planeswalkers as commanders
Designers: ~10
New Cards: 61
New Commanders: 10
"Mistakes": 0
Commander 2015
Decks: 5 enemy-colored decks, introducing experience counters
Designers: ~10
New Cards: 56
New Commanders: 10
"Mistakes": 2 – Ezuri, Meren
Experience counters that are nearly impossible to interact with lead to dangerous design territory, and I consider Ezuri and Meren as too far pushed in this regard.
Commander 2016
Decks: 5 four-color decks, partner mechanic
Designers: ~10
New Cards: 56
New Commanders: 20
"Mistakes": 4 – Atraxa, Breya, Reyhan, Thrasios
Atraxa's combination of abilities means that it's incredibly easy to build a deck where Atraxa just takes over from the very beginning, especially if you lean heavily on +1/+1 counter themes.  Breya ties together a bunch of strong artifact synergies and has a built-in engine, put it all together and it's very difficult to stop.  WotC seems to have acknowledged that the open-ended partner mechanic is problematic since they've since shifted to the more balanced "partner with" mechanic, but I consider Reyhan and Thrasios as the most problematic of the group, mostly due to the synergies they turbo-charge already being overpowered in Commander.
Commander 2017
Decks: 4 tribal decks whose commanders had an eminence ability
Designers: ~9
New Cards: 56
New Commanders: 16
"Mistakes" 3 – Edgar, O-Kagachi, Kindred Discovery
I know some consider the eminence mechanic to be busted, but I think only Edgar Markov is too powerful for a fun game of Commander. I think O-Kagachi's impact on a game to detrimental due to its severe disincentive toward anyone attacking the person playing it. And Kindred Discovery is an insanely overpowered tribal support card that makes any tribe that has blue immediately more powerful than those without blue.
Commander 2018
Decks: 5 different themes, return of planeswalker commanders
Designers: ~8
New Cards: 51
New Commanders: 16
"Mistakes": 0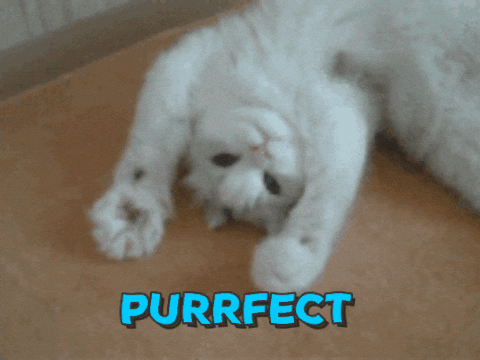 Commander 2019
Decks: 5 different themes
Designers: ~14
New Cards: 59
New Commanders: 16
"Mistakes": 2 – K'rrik, Dockside Extortionist
I've played against several K'rrik decks and each game it hits the battlefield turns into a game of Archenemy—if it's not taken care of immediately, the mana advantage it gives its controller is overwhelming.  Dockside Extortionist does a similar thing, especially when there are ways to redeploy it over and over again, generating insane amounts of mana from Treasure tokens.
Commander 2020
Decks: 5
Designers: ~8
New Cards: 71
New Commanders: 15*
"Mistakes": 2 – Fierce Guardianship, Flawless Maneuver
*counting each "partner with" as a single "new commander"
I'm not 100% convinced these two spells from the "free if you control a commander" cycle are mistakes, but they are incredibly powerful and both tend to provide a "stay ahead if you're already ahead" effect that is probably not the best for a healthy game.
I thought I would graph a few of the key metrics: number of new cards, number of new commanders, and number of designers: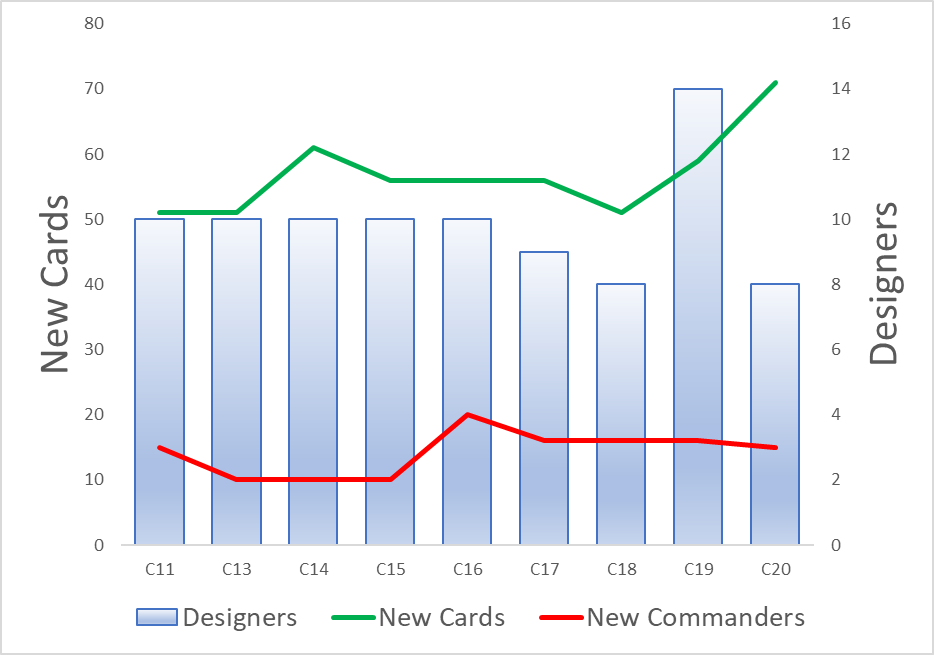 The new card trend starts flat the first two sets, spikes up for Commander 2014, and splits the difference the next three sets before dropping for Commander 2018 and then jumping through the roof after that.  The designer volume remains constant for the first five sets before trending down over two sets, spiking for Commander 2019, and then back to its lowest level.
Let's take a look at the number of new cards for each set and the number of cards I've categorized as "mistakes."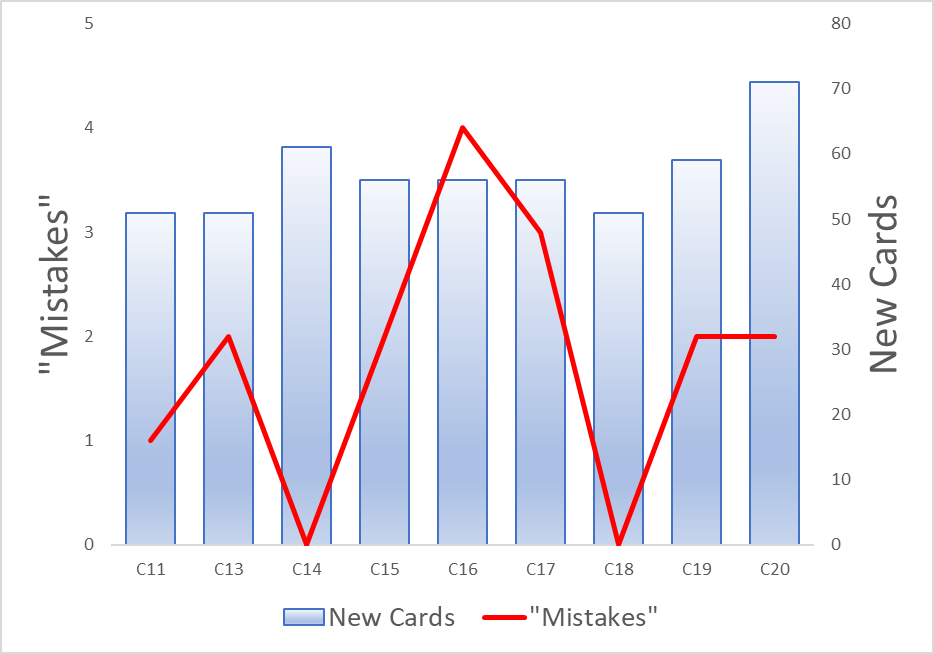 Even though this graph suggests a "spike" of mistakes in the middle third of the releases, the overall numbers of mistakes is pretty darn low. In fact, of the 512 new cards designed for the Commander product, I'm counting just 16 "mistakes," which is just a hair over 3% — I'd count an almost 97% success rate, well, successful!
Another thing: I compiled all of the designers directly involved in each of the Commander products, and several names kept showing up again and again.  At the top of the list: Mark Globus, Ethan Fleischer, and Ken Nagle. Rather than getting tapped for their Magic pro pedigree like a lot of R&D, these gentlemen got noticed by Wizards thanks to their work in the various Great Designer Search competitions. Next on the list were Scott Larabee, who was a high-level Judge and also a long-time member of the Rules Committee for Commander, and Glenn Jones, a writer and editor. 
My conclusion diving into all this information?  It's that when Wizards puts together teams to focus on Commander products, they do a great job of picking people who understand the format, and the cards are overwhelmingly fine for the format. 
So where does this notion come from that Wizards is screwing up Commander by paying too much attention to Commander?
To find the answer, let's take a look at the regular booster side of the equation, specifically at the legends, since WotC is very much aware that any new legends are going to have an impact on Commander.  I'm going to look at the nine most recent booster products designed for Standard, since we've had nine Commander precon products.
Dominaria
44 legends, 1 mistake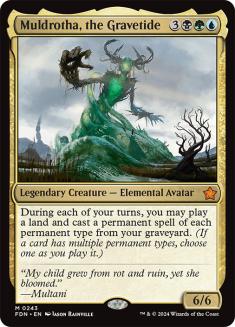 Graveyard recursion is already incredibly powerful in Commander, so having such a powerful graveyard ability tied to your commander is just too good.
Core Set 2019
10 legends, 0 mistakes
Guilds of Ravnica / Ravnica Allegiance
16 legends, 0 mistakes
War of the Spark
16 legends, 0 mistakes
Core Set 2020
12 legends, 2 mistakes
I don't think I need to justify Golos here. My feelings on Yarok are similar to my feelings for Muldrotha; cards with powerful enters-the-battlefield effects are already very strong in Commander, so tying that to your commander is too much.
Throne of Eldraine
19 legends, 2 mistakes
Chulane has the same issue as some of my other picks—playing good creatures and ramping mana is something that's already a potent combination in Commander and tying it so generically to your Commander – and adding card-draw too – is just way over the top. 
I actually like Kenrith, but I have to admit that having such a generically powerful five-color commander is probably a mistake.  It's worth noting that Chulane was designed explicitly for the Brawl product and Kenrith was a Buy-a-Box promo, so their design vetting might have been quite different from what's typical.
Theros Beyond Death
27 legends, no mistakes
Ikoria: Lair of Behemoths
23 legends, 2 mistakes
Both of these cards are just obnoxiously overpowered in what they do.  I can almost give Winota a pass since we never get overpowered Boros commanders, but playing against Winota is pure misery.
Core Set 2021
10 legends, 0 mistakes
Let's take a look at the trends of the metrics I'm looking at.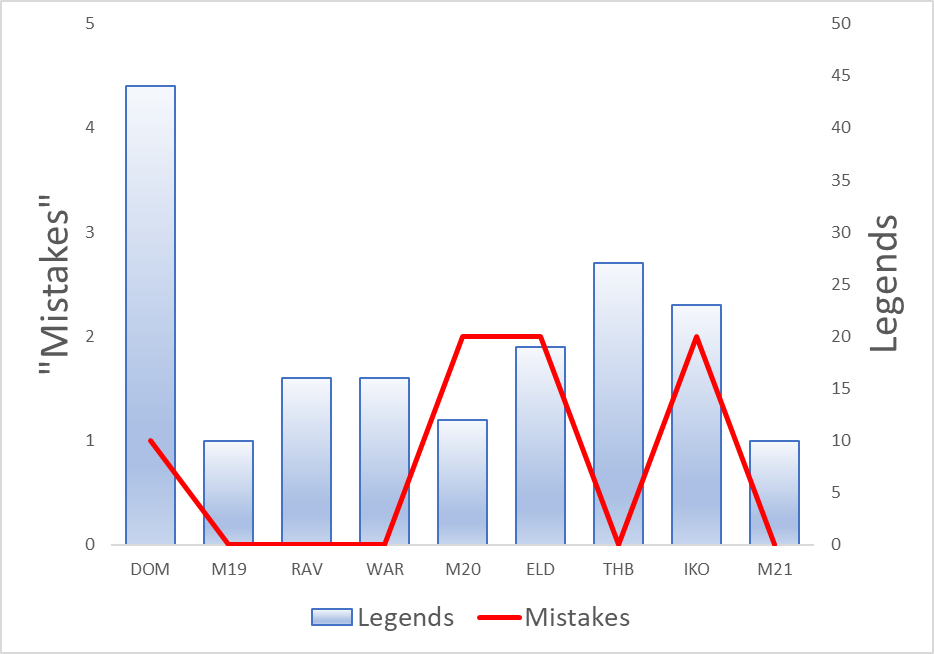 Dominaria skews the chart due to its heavy "legends matter" theme with a whopping 44 new legends. But if we ignore that side of the graph, it's clear that Wizards has been ramping up the number of new legends in each set.  The ratio of mistakes to new legends is 3.95%; if we drop Dominaria from the calculation, the rate is 4.51%.  That's only slightly worse than the rate for the Commander product, but still pretty close – a 95% versus 97% success rate for Commander cards; both are great!
Another thing we should keep in mind: while WotC has been designing legendary creatures since Legends, designing them specifically with Commander in mind is relatively new.  Despite the uptick in tournament format bannings lately, it's clear that the machinery in place to design cards for dueling formats – Standard, Draft, Modern, Sealed – is a well-oiled machine. 
I think keeping Commander in mind on top of all the other considerations for booster product is a new challenge for Wizards, and given their track record of keeping Magic alive and exciting for 27 years I feel confident they will rise to that challenge.  Because we have a two-year lag time, they may have already nailed it down and we'll be seeing evidence of it soon if we're patient.
Circling back to Dave Kosin's article:
I'm not arguing that Wizards should stop making cards with Commander in mind, or Commander precons… What I am arguing is that if Wizards is going to ramp up the attention it pays Commander, it needs to do better. A lot better…
Based on the data I've gathered and my own assessment, my conclusion is that WotC is already doing a solid job delivering the Commander goods.
But yes, they could do better.  I feel designers working on booster product would do well to bounce their new legendary creature designs off proven leaders from the Commander products. 
To riff off their internal Council of Colors to monitor the balance of power between the colors of Magic, perhaps they could establish an internal Commander Council to do something similar.  These designers would be well connected to the public Commander Community at large, and they could provide a critical eye as to whether these new legends would be good or bad for the format.  I think consulting with great Commander deck designers from the community could provide some valuable outside perspective too.
Lastly, when I counted up all the new legends introduced in the Commander products and recent booster sets, I found the number a bit mind-boggling: 261 new legends! In a way, I think that might be diluting the special quality that a legendary creature should be, and also just crowding out non-legendary powerful creatures. I know that the upcoming Commander Legends product is going to have a ton of new legendary creatures, but after that could we perhaps ramp down just a bit on the legendary firehose?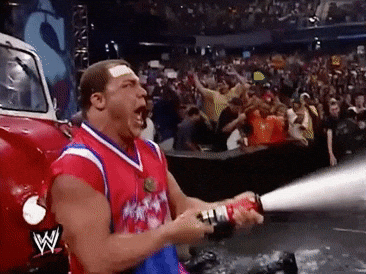 Are you happy with WotC pushing Commander as hard as they've been doing lately? What sort of cards do you consider "mistakes?" Do you have any ideas for what WotC could do better in growing the Commander community?
Do me a solid and follow me on Twitter!  I run polls and get conversations started about Commander all the time, so get in on the fun!  I'd also love it if you followed my Twitch channel TheCompleteCommander, where I do a deckbuilding stream every Monday evening, and pepper in some other Commander-related streams when I can.  If you can join me live, the videos are available on demand for a few weeks on Twitch, but I also upload them to my YouTube channel.
And lastly, I just want to say: let us love each other and stay healthy and happy.