Wizards of the Coast (WotC) has released their weekly MTG Arena update that includes details on the Arena Open, upcoming events, and more.
Arena Open This Weekend
The Arena Open returns this weekend with a special throwback format of Dominaria Sealed. Players have a chance to win $2,500 by reaching six wins on Day 2. Day 1 offers players the option of Best-Of-One or Best-Of-Three play. All competitors receive the Urza Assembles the Titans sleeve.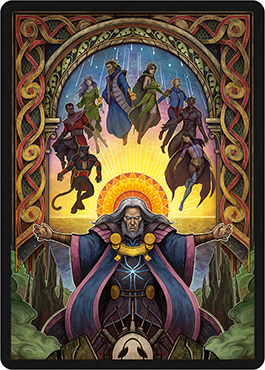 Day 1 costs 4,000 gems or 25,000 gold to enter and players can enter as many times as they want. Day 1 starts at 6 AM PT on Saturday. For all event details on the Arena Open, check here.
Qualifier Play-In This Weekend
The Historic Best-Of-One Play-In event also takes place this weekend. Earn six wins to qualify for next weekend's Qualifier Weekend. More Play-In event details are available here.
Extra Life Sleeves Coming To Arena Store In November
Players can support a good cause by purchasing the Extra Life card sleeves from November 4-7. The Ajani card sleeve will be 600 gems while the Secret Lair Bundle featuring art from Birds of Paradise, Sliver Legion, and Lathliss, Dragon Queen will be 1,200 gems.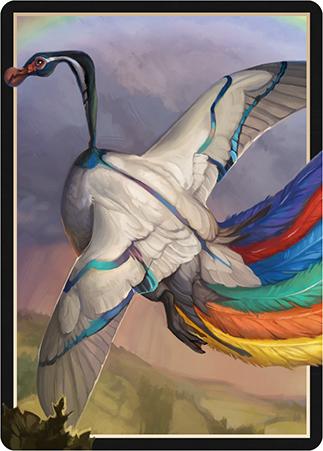 For more information on the Extra Life and WotC partnership, check out the website here.
Event Schedule
Events open at 8 a.m. PT (UTC -7) and close at 8 a.m. PT (UTC-7) on the dates shown unless otherwise noted.
Midweek Magic
November 8-10: Phantom Chromatic Cube Bot Draft

November 15-18: The Brothers' War Phantom Sealed
November 22–24: Standard
November 29–31: Jump In!
Quick Drafts
October 28–November 11: 

Innistrad: Crimson Vow
November 11–15: Kamigawa: Neon Dynasty
November 25–December 9: The Brothers' War
Other
October 28–November 5:

Dominaria

Sealed

*November 6, 8 a.m. PT (16:00 UTC)–November 8, 8 a.m. PT (16:00 UTC): Chromatic Cube

Best-of-One and Best-of-Three

November 18-21: Standard Metagame Challenge
Qualifier Weekend Events
November
Qualifier Weekend

November 12, 6 AM PT–November 14, 4 PM PT

Format: Historic (Best-of-Three)
Arena Open
Arena Open November

Day 1, November 5: Dominaria Sealed Best-of-One and Best-of-Three
All participants will receive the Urza Assembles the Titans card sleeve
Day 2, November 6: Dominaria Sealed Best-of-Three
Note: There are two Sealed events for Day 2, with three wins or one loss.
Read the original article from WotC.