Legend Story Studios (LSS) released details, key dates, and a few previews from the upcoming expansion booster set for Flesh and Blood — Dynasty!
Similar to Everfest from earlier this year, Dynasty is an expansion set aimed at expanding constructed play with support for all classes. It will also include the introduction of a new class and features the return of Marvels, this time in the form of equipment and weapons called Relics of War. Take a look at the first Relic of War, Crown of Dominion, below.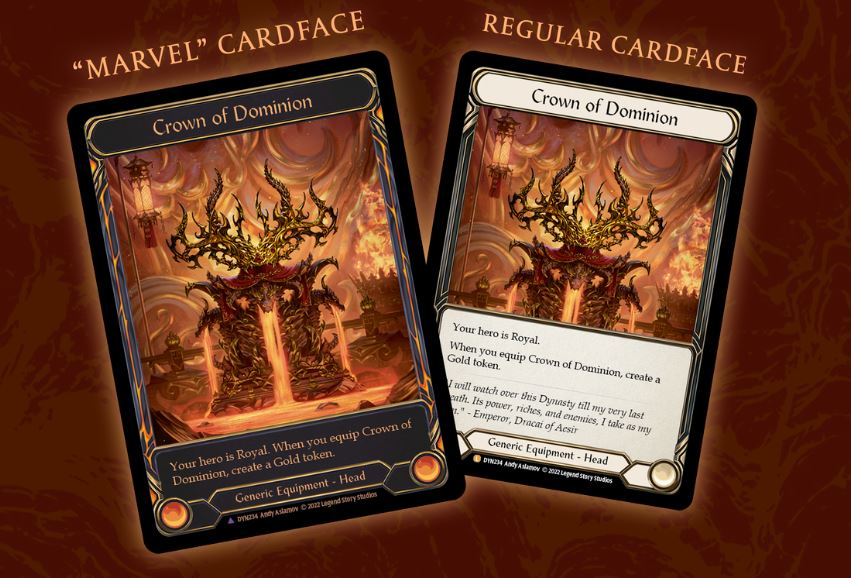 Dynasty is a 247-card set that contains 1 Fabled card, 5 Legendary cards, 51 Majestics, 81 Rares, 109 commons, and 14 Marvels. Packs will have 10 cards and 24 packs come in a box. Cold foils return as well as the recyclable paper booster wrappers. Four cards have been previewed so far. Emperor, Dracai of Aesir was revealed last weekend at Pro Tour Lille, here are the others.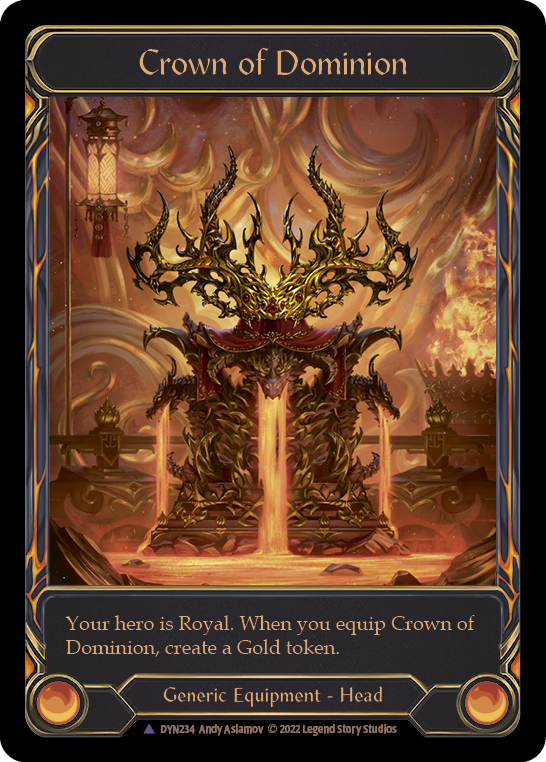 The Emperor is the first dual-class hero. Here is a refresher for those who might have missed his debut.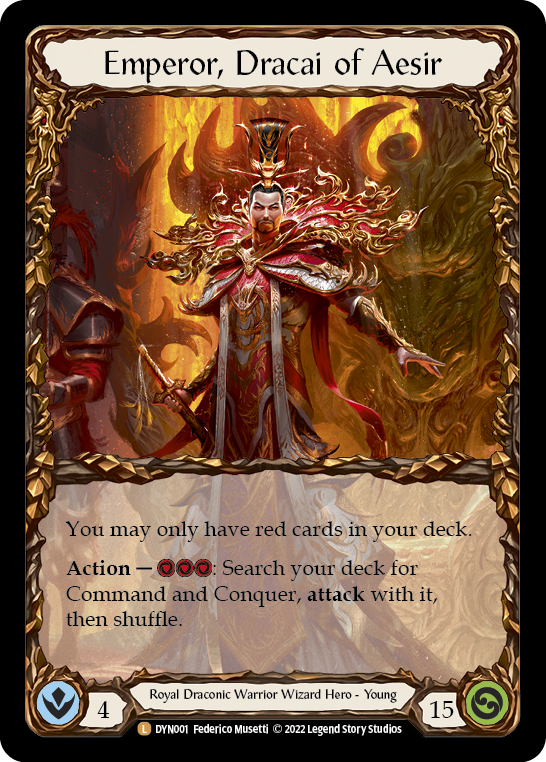 The Emperor looks to be the second Legendary hero in the game, following Shiyana, Diamond Gemini from Crucible of War.
Dynasty is set for release on November 11 and preview season begins on November 1.
Read the original article from LSS.