A special promotional hero card will be given to any player that registers for a ticket package during the Pro Tour weekend in New Jersey on May 13-15.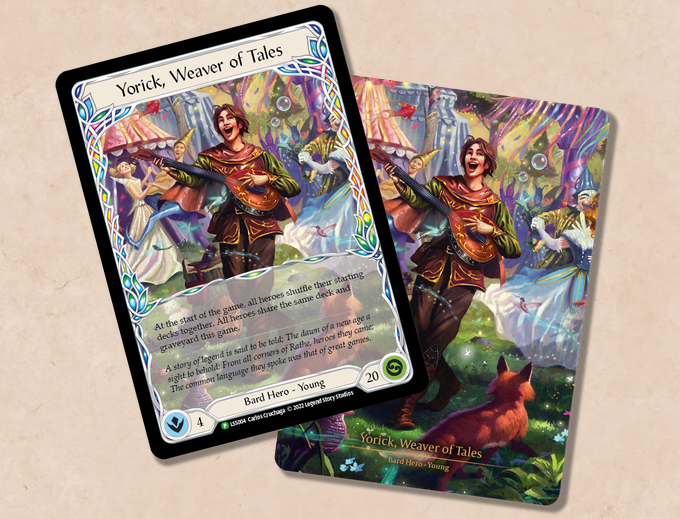 To celebrate the first Pro Tour and the first gathering of players from around the world for Flesh and Blood, Legend Story Studios is giving away an event-specific double-sided cold foil hero promotional card that will only be available the weekend of the event. Yorick, Weaver of Tales looks to be a fun promo, intended as a thank you to players registering for the Pro Tour, Calling, Battle Hardened, or any of the side event packages running all weekend long. The Fabled Main Event package, Constructed Go Again package, and Limited Go Again package also provide a pack of promo Fyendal's Spring Tunic Dragon Shield sleeves.
While Yorick, Weaver of Tales doesn't look designed for competitive play, collectors and fans of the game will definitely want a copy to commemorate the first Flesh and Blood Pro Tour. Check out the event page from LSS for all the details and links to registration.