If you frequent this site, you know that we usually spotlight two or three Star City announcements each day on the front page. They are intermixed between the articles – Betrayers of Kamigawa pre-orders, the Star City "Power Nine" Tournament Series, or special sales on merchandise. This week, we have so many of these announcements that there just isn't enough space on the front page to say it all! Ben and I got together and hashed out a quick list of everything going on at StarCityGames.com, and I have to say that there is something in this little article for everyone!
StarCityGames.com Is Hiring!
StarCityGames.com is currently seeking an individual for the position of Online Sales Manager. Applicants should be professional, friendly, and highly detail-oriented. Experience in retail sales, customer service and/or Internet mail order sales is helpful. Job duties will include order processing, order shipping, and customer relations. This job will require relocation to Roanoke, Virginia. Please submit your resume, salary requirements, and cover letter to:
StarCityGames.com
Attn: Human Resources
5623 Williamson Road NW
Roanoke, VA 24012
Fax) 540-265-0544
E-mail) [email protected]
Check Ben's Corner for the Latest Specials!
In case you haven't noticed, we've added "Ben's Corner" to the site. Ben's Corner is on the upper-right hand corner of the site, located just above our buy list. We created Ben's Corner as a way of spotlighting special deals, Magic rarities and other store news for you, our readers. For instance, readers of Ben's Corner knew about our special $69.99 per box special on Chinese Mirrodin booster boxes and Chinese Fifth Dawn booster boxes six hours before we spotlighted those deals in the next day's update! Upcoming installments of Ben's Corner will spotlight a recently acquired assortment of pack-fresh Alternate 4th Edition singles, tons of super-cool FBB (foreign black-bordered) singles and we'll even have a special day where we upload a ton of great autographed cards, including a beautiful Beta Ancestral Recall!
Turn Your Cards Into Cash!

If you're one of the many players who supplement their income by selling us cards, you'll want to know that we've recently increased many of our buy prices and added hundreds of new cards to the list! All sets from Tempest forward are now represented, and we are working to add more sets to the list every day. Here's a few examples of the prices we're willing to pay for your cards:
Intuition $15
Vampiric Tutor (6th/Visions) $15
Kokusho, the Evening Star $10
Eternal Witness $3
Meddling Mage $7.50
Orim's Chant $7.50
Check out our complete buylist, then e-mail Mail us at https://sales.starcitygames.com/contactus/contactform.php?emailid=6 to sell us cards!
New, Lower Prices on KMC Sleeves!
We've lowered our price on KMC Sleeves, which we consider to be the highest quality Magic: the Gathering sleeves on the market! These are imported from Japan, and come in Black, Blue, White, Green, Orange, Purple, Gold, Silver Metallic Red, and Metallic Blue. Many KMC sleeves are now only $4.75 for a pack of 100!
Pre-Order Betrayers of Kamigawa!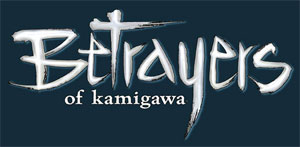 We are currently pre-selling Betrayers of Kamigawa! Booster boxes, theme decks, complete sets, fat packs, and our special Champions of Kamigawa/Betrayers of Kamigawa draft box — complete with 100 mint Champions of Kamigawa basic lands with which to draft — are all available to pre-order at fantastic prices! Singles will be made available to pre-order on the day of the pre-release, so be sure to check back!
Dealers! This One's for You!
We've completely revamped the wholesale section of our website. Gone are our pre-made rare lots — in their place are the new, customizable you-pick-the-quantity rare and foil lots! In addition, we now offer customizable land assortments, including our special foil basic lands lot! If you're looking to pick up some foil basic lands to pimp out your deck, you can't beat our $9.99 for 20-of-one- foil-land-type price — and if you're feeling especially saucy, we offer 20 of EACH foil basic land (20 foil Forests, 20 foil Islands, 20 foil Mountains, 20 Plains and 20 Swamp) for only $39.99! Don't take my word for it. Click here and check out the deals for yourself!