Since I started streaming Magic Online, the most common question I've been asked is simple.
"Is this the best deck in Standard?"
Everyone asking this question has missed the point: ever-evolving Standard is not about finding the "best deck." It's about finding the right deck for the metagame…with a few exceptions.
Creatures (8)
Planeswalkers (7)
Lands (26) It's rarely been correct to register the same deck week after week in Standard. A great example of this comes from Corey Baumeister's run of Top 8s in Standard Grand Prix last year. He had Top 8 finishes at four consecutive Grand Prix, each time with a different archetype from the previous event. If you really want to maximize your edge in this format, you need to be willing to change decks week-to-week in order to adapt.
And so herein lies the problem I faced for GP Toronto: the R/B Aggro list (Wizards, let's please stop calling it B/R Vehicles) that I'd optimized for GP Birmingham put up significant results, with six copies of the archetype in the Top 8 and four copies of the exact same 75 in the Top 32.
Creatures (19)
Planeswalkers (4)
Lands (25)
Spells (12) Wait, why exactly is this a problem?
When a deck does well, the temptation to register it again for the next tournament is huge. You tell yourself things:
"How much worse can it be after just a week?"
"This is the deck I'm comfortable with."
"I don't have time to learn something new."
I fell into this trap in GP Utrecht two years ago. I had won a PPTQ two weeks prior with G/B Constrictor. I logged around 300 matches with the deck, but with the rise of the Aetherworks Marvel and Saheeli Rai decks online and the Mardu decks adapting into control plans, I found myself with a deck that was now an underdog versus two of three of the most popular decks.
Yet I didn't right the ship. After showing up at the tournament, all I could think was, "Why don't I have any good matchups?"
I promised myself I would never make this mistake again.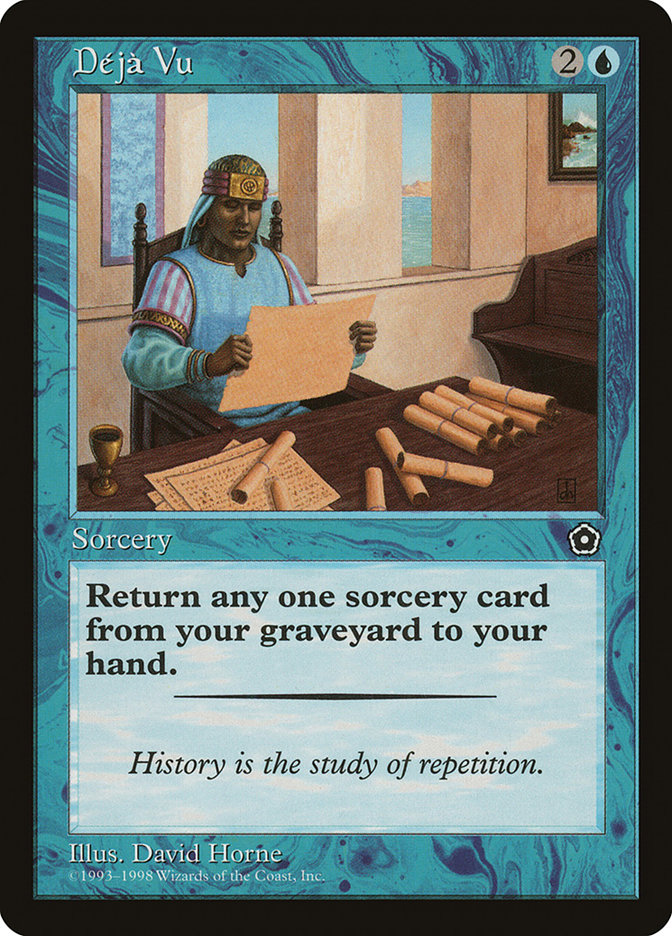 And yet there I was, Friday at GP Toronto, posting on Twitter asking for cards for R/B Aggro with a horrible feeling in my stomach that I was doing it all over again. Travel and other commitments left me with less time than I'd normally have to test and I hadn't been able to come to a better conclusion than R/B, but I couldn't get Flashback of GP Utrecht out of my head.
In Magic, I have a belief I've repeated again and again – always to ridicule from my peers – but it's something I strongly believe:
Reasons Are Overrated
Magic is such a complex game that trying to explain and rationalize every part of the game is an impossible task. At a certain point you've got to trust your instincts built on a base of experience. I decided to do exactly that, and when I honestly asked myself what deck beat R/B Aggro, I expected everyone to show up with Leo Lahonen's creatureless U/W Control masterpiece.
Planeswalkers (5)
Lands (27)
Spells (28) With that in mind, less than 24 hours prior to the tournament starting, I decided to register U/W Control, a deck way outside my comfort zone that I had very little experience playing. But if I can't trust myself to pick up a deck quickly after playing 10,000 matches of Standard over the last two years, when will I be ready?
Planeswalkers (5)
Lands (27)
Spells (28) Now, my tournament didn't work out for the best, but I do still believe I selected a very good deck for the weekend. Creatureless U/W Control is brilliant against R/B Aggro because you turn the eight core removal spells in their decks into mulligans. Over the course of a long game, this can lead to your opponent having effectively mulliganed to five by drawing two dead cards. You also have reasonable answers to all the threats that they can produce.
Looking Back and Moving Forward
As I said at the beginning, Standard is all about reinventing the wheel every single week. GP Toronto being a Team Constructed tournament presented some challenges, as it's tough to use the data to truly understand what's going on in Standard. We'll consider it, but we'll also use the data from this past weekend's MOCS Monthly tournament to try to understand where people will move in reaction to the results.
GP Toronto Day 2 Metagame:
| | |
| --- | --- |
| Archetype | Players |
| R/B Aggro | 15 |
| W/B Aggro | 7 |
| G/B Constrictor | 7 |
| Mono-Red Aggro | 7 |
| Mono-Green Aggro | 3 |
| U/W Control | 3 |
| B/U Midrange | 2 |
| Other | 7 |
MOCS Monthly Top 32 Metagame:
| | |
| --- | --- |
| Archetype | Players |
| R/B Aggro | 7 |
| B/U Midrange | 3 |
| U/B Control | 3 |
| Mono-Green Aggro | 3 |
| G/B Constrictor | 3 |
| Mono-Red Aggro | 3 |
| U/W Control | 2 |
| R/B Aggro (No Vehicles) | 2 |
| W/U Gift | 2 |
| Mono-Blue Paradoxical Outcome | 1 |
| B/G Midrange (No Constrictor) | 1 |
| U/W Historic | 1 |
| W/B Aggro | 1 |
Hmmmmmmm…
Despite my assertions that R/B Aggro wouldn't succeed due to the target on its back, it still put up good numbers in both tournaments from this past weekend. It was the most represented deck by a large margin, so we have to ask ourselves:
"Is R/B really unbeatable, or have players failed to adapt correctly?"
Almost always, it's the latter. The fact that people are still trying to register green decks in a world of Goblin Chainwhirler; Chandra, Torch of Defiance; and Glorybringer is silly. I expected to see green decks pushed out of the format until the R/B decks died down in popularity, but players are still bringing them in heavy numbers.
It's telling that two of three U/W Control decks that made Day 2 of the GP ended up in the Top 4. The above numbers don't tell us about the innovations to the archetype.
Creatures (28)
Planeswalkers (2)
Lands (24)
Spells (6) While most of the R/B decks decided to try to go bigger to win the mirror, this deck aims to go under, hoping to also gain some percentage points against the control decks by still running Bomat Courier and going as far as including Hazoret the Fervent. Hazoret ends up being the ultimate trump in the mirror, where games end up being a grindy attrition battle, because it goes completely over this plan and leaves opponents looking at their hands full of Abrades and Unlicensed Disintegrations, trying to work out what they did to deserve their fate.
Creatures (5)
Planeswalkers (2)
Lands (27)
Spells (26) Here we see Hall of Famer Yuuya Watanabe's (aka "beena's") take on control, as he's decided to insert Teferi into U/B Control. The advantage of this archetype lies in what used to be a required four-of in any deck at points in the previous standard format — Vraska's Contempt.
It seems that in a world not ruled by The Scarab God, Vraska's Contempt has fallen out of favor, but that doesn't mean it isn't still the powerhouse it always has been. In a format where the major threats are Karn, Teferi, Chandra, and Rekindling Phoenix, Vraska's Contempt looks set to shine again. And let's not forget about the once unstoppable overlord that The Scarab God once was.
If I had to pick a deck for Pro Tour Dominaria, I would register Yuuya's Esper list. I think it has a good matchup against R/B Aggro and U/W Control, which I expect to be big contenders at the PT.
In an article that's all business, I want to leave you with what I started working on yesterday. Take note, ladies and gentlemen, as I'm undefeated with this deck (2-0).
Creatures (7)
Lands (18)
Spells (35)