The popularity of Team Constructed has caught on this year on the SCG Tour and this weekend will show off the format for the fourth time at SCG Baltimore. The fun of playing Magic with your friends leads to an amazing atmosphere on site while also allowing awesome coverage as all three major Constructed formats are on display. Like the previous three Team Constructed Opens, each team will have a Legacy, Modern, and Standard player, with the winning team needing two players to secure a victory.
As always, there are some awesome teams to watch this weekend, including past winners and some of the best players in the world. Check out fifteen of the most interesting teams to watch below!
William Jensen – Andrew Cuneo – Owen Turtenwald
While Reid Duke can't make it this weekend, two-thirds of the Peach Garden Oath have picked up Andrew Cuneo to join the reigning World Champion and newly inducted Hall of Famer for their first foray into Team Constructed on the SCG Tour. Cuneo will be sitting between the No. 4 and No. 5 ranked players in the world, handling the Modern seat while William Jensen plays Legacy and Owen Turtenwald plays Standard. Though Cuneo doesn't have a number displayed next to his name, the former CMU team member has been around the game for years and is coming off a win at Grand Prix Indianapolis in August.
Brian Braun-Duin – Brad Nelson – Ben Stark
Hall of Famer Ben Stark already has one Team Open title this year with Matt Nass and Sam Pardee. Now he's looking for another win with two members of Genesis. Former World Champion Brian Braun-Duin and former Player of the Year Brad Nelson are teaming up with Stark, fresh off his runner-up finish at Grand Prix Atlanta. Despite teaming with Nelson, Stark will be handling Standard, leaving Nelson on Modern and Braun-Duin on Legacy. Nelson has a Modern Open win earlier this year with Grixis Death's Shadow, and BBD knows his way around Legacy, taking down Grand Prix New Jersey in 2014.
Jody Keith – Todd Stevens – Collins Mullen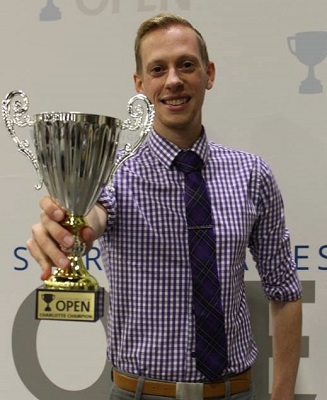 Two-thirds of the last Team Open champions return to defend their title alongside one of the SCG Tour's rising stars. Jody Keith and Todd Stevens won the Atlanta Team Open with Tom Ross, but they are being joined by Collins Mullen now that The Boss has moved on to work on the Play Design team at Wizards of the Coast. Keith will be back in the Legacy seat after being close to untouchable in Atlanta, while Stevens stays in the Modern seat after a Modern Open win with Eldrazi Tron this year and the Team Open win behind G/W Company. Even though Mullen has been doing nothing but winning with his Humans deck in Modern, the Grand Prix Washington DC runner-up will be taking over the Standard seat, filling the spot of the SCG Tour's winningest player.
Spencer Garnier – Clay Spicklemire – Chris Andersen
As the Louisville Team Open champs, Spencer Garnier, Clay Spicklemire, and Chris Andersen are the only winning team to return in full. In Louisville, Garnier opted for Grixis Delver in Legacy, Spicklemire played Four-Color Death's Shadow, and Andersen used U/R Control to take down the event. The players will be in the same seats for this event, with only Andersen needing to find a new deck, though the team has the chops to switch up strategies if they want. While Garnier hasn't played much Magic since the win in Louisville, Spicklemire and Andersen are both coming off 11-4 finishes at the Cincinnati Modern Open in October.
Noah Walker – Dylan Donegan – Oliver Tiu
Filed under the team that could all be Legacy specialists, Noah Walker, Dylan Donegan, and Oliver Tiu come in as the young guns that are all entirely too good for their age. Two-time Legacy Open winner Noah Walker will be responsible for Legacy, leaving Invitational and 2017 Richmond Open winner Donegan on Modern and former Rookie of the Year and 2016 Constructed Master Oliver Tiu playing Standard. Donegan does have a Team Open Top 8 at the first Baltimore event and is coming off a ninth-place finish at the Legacy Open in DC last month.
Tannon Grace – Todd Anderson – Brennan DeCandio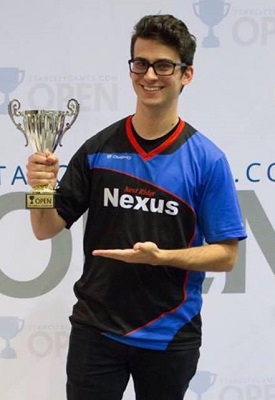 Brennan DeCandio and Tannon Grace are now joined by Todd Anderson after a Top 8 at the Louisville Team Open alongside Todd Stevens. After DeCandio missed the Atlanta Team Open while playing in the Pro Tour, Grace made another Top 8 with Harlan Firer and Kevin Jones. Grace will be back in the Legacy seat after success with Delver strategies in the past two events, and DeCandio will be back in the Standard spot. Anderson will take over the Modern position and will be coming back to his first team event since the Team Open in Baltimore earlier this year.
Andrew Jessup – Dan Jessup – Frank Skarren
Team MGG brings the Jessup brothers alongside Frank Skarren, all of whom have had plenty of success this year. The Jessup brothers have combined for nine Open Top 8s this year, including two wins for Andrew, while Skarren won two Classics and has an Invitational Top 8. One of those Top 8s for Dan Jessup came at the Atlanta Team Open, where he, Jim Davis, and Kevin King lost in the finals to Tom Ross, Todd Stevens, and Jody Keith. For Baltimore, Andrew will be playing Legacy, Dan will be on Modern, and Skarren will be playing Standard.
Bob Huang – Ben Nikolich – Kevin Jones
Legacy specialist Bob Huang spearheads a team alongside Jeskai aficionados Ben Nikolich and Kevin Jones. Huang is coming off Top 4 finishes in the DC Legacy Open and the Legacy Championship at Eternal Weekend and will be in his comfort zone once again this weekend. Nikolich has been putting up strong results in Modern with Jeskai Control, including an Open Top 8 and three more Top 32 finishes this year. This leaves Jones in the Standard seat, where he'll most likely have to play a non-Jeskai deck. Jones is coming off his Top 8 at the last Team Open with Tannon Grace and Harlan Firer.
Jadine Klomparens – Jake Humphries – Emma Handy
SCG Tour Leaderboard No. 18 Emma Handy and No. 19 Jadine Klomparens are back with their team from the first two team events. This time, however, Handy and Klomparens are swapping their seats, putting Handy on Standard and Klomparens on Legacy, while keeping Jake Humphries on Modern. Klomparens is coming off a Top 32 finish at the DC Legacy Open with Temur Delver, and Handy knocked out back-to-back Modern Classic Top 8s in Charlotte and Cincinnati with U/R Gifts Storm and Infect, respectively.
David Long – Rob Long – Zan Syed
One thing that has been made clear in the Team Open Top 8s is that having a Legacy Lands specialist on the team greatly improves its chances of winning. In Atlanta, the three teams with a Lands player on Day 2 all made the Top 8, two of them meeting in the finals. David Long is one of the strongest players for the archetype and is back with his team from the Atlanta Open. Joining him are his brother Rob, back on Modern, and Zan Syed of Team Lotus Box rounding out the trio on Standard. Syed has had a strong year on the SCG Tour, coming into the event as No. 9 on the SCG Tour Leaderboard, though much of his success has been in Modern as of late.
Harlan Firer – Ryan Overturf – Brad Carpenter
"Team Best friends" as Ryan Overturf likes to call it, is the first of our SCG Tour commentator squads at SCG Baltimore. Overturf has recruited Harlan Firer and Brad Carpenter to play alongside him, taking the Modern seat after his Top 8 in the Minneapolis Regionals with Grixis Control. Firer, who won the Louisville Modern Open in September, will be playing Legacy, leaving Standard to Brad Carpenter of Team MGG. Carpenter, who hasn't had the biggest year in Opens, still has two Classic wins to stay at No. 24 on the SCG Tour rankings.
Patrick Sullivan – Chad Kastel – Robert Vaughan
The second of the SCG Tour commentator teams, Patrick Sullivan leads his band of buddies Chad Kastel and Robert Vaughan. This squad made Top 8 at the first Team Open in Baltimore but hasn't been back in action until this weekend. Sullivan will return to the Legacy seat, leaving Kastel to Modern and Vaughan to Standard. Sullivan had been on hiatus from commentary and playing paper Magic after the birth of his child; he will be making his return to tournament Magic this weekend.
Brian Coval – Kazu Negri – Alexis Ostrander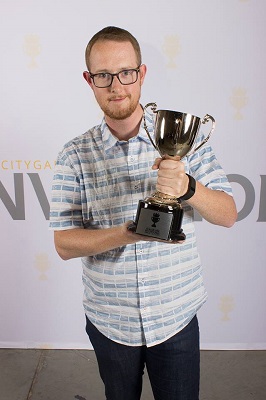 Invitational champion Brian Coval squads up with a recent Open winner and the Standard player from his previous Baltimore Open team, looking to improve on their nineteenth-place finish in February. Coval played with Chris Stagno and Alexis Ostrander at the first Team Open and led the field after Day 1 before having a rough Day 2. Ostrander will be back in the Standard seat, but their Modern seat is now filled by Kazu Negri, coming off a Modern Open win in Richmond in August. Coval is now in the Legacy seat and is coming off a Top 8 at the Legacy Championship at Eternal Weekend.
Jake Mondello – Steve Rubin – Josh Cho
Pro Tour champion Steve Rubin headlines this team of longtime SCG Tour grinders. Rubin has two Open wins to go along with PT title and will be filling the Modern seat. Legacy Open winner Jake Mondello helms the oldest format, while Josh Cho, a seven-time Open Top 8er and Open winner from 2012, will be playing Standard. This pairing of Northeast players might not look flashy, but each player can hold their own in their format of choice.
Michael Derczo – Josh Taylor – Ted Felicetti
Another under-the-radar team, Ted Felicetti leads a squad that finished in the Top 8 of the first Baltimore Team Open this year. Felicetti had four Open Top 8s along with a win last year and will be handling Standard once again. Michael Derczo and Josh Taylor are swapping roles from the last time they teamed together, moving the longtime Death and Taxes player back into the Legacy seat and putting Taylor on Modern. The team has a combined nine Open Top 8s and one Invitational Top 8 and is looking to improve on their last attempt in Baltimore.