Season One of the SCG Tour® culminates this weekend in Columbus with the Invitational as four of the 16 slots for the 2016 Players' Championship are decided. For Season One point leaders Jeff Hoogland, Joe Lossett, and Andrew Tenjum, it's time to close strong and cap off a season of hard work. For those chasing the top three, it's one last event to close the gap and snatch an invite to the Players' Championship. For everyone else, it's $10,000, a custom StarCityGames.com token, and invites to the Pro Tour and the Players' Championship.
Season One Points Race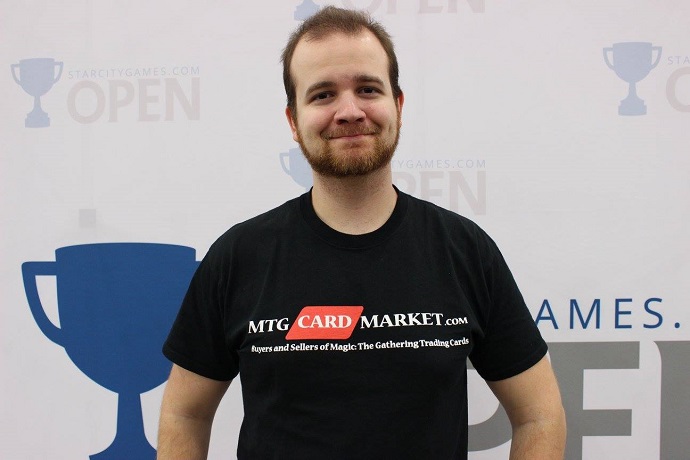 Jeff Hoogland
Hoogland comes into the Invitational with a 23-point lead on the competition and is all but a lock for an invite to the Players' Championship based off finishing Season One as a top three point leader. While a scenario exists that Hoogland could come up short, it would have to involve the three players under him making the Top 4 of the Invitational and not winning the event. Ridiculous outcomes aside, Hoogland looks to return to the PC after missing in 2015.
A big reason Hoogland is in prime position to make the end-of-the-year tournament is in part to Modern becoming a larger factor on the SCG Tour®. Hoogland has been a vocal advocate for Modern from early on and has put his money where his mouth is this season by making the Top 8 of all three Modern Opens. Hoogland started the year off with a runner-up finish in the Cincinnati Open and made the elimination rounds in Charlotte and Louisville, all behind his finely-tuned Kiki-Chord deck. On top of those finishes, Hoogland made Top 16 of the Las Vegas Invitational (the official start of Season One), two Standard Open Top 16s, a Modern Classic Top 16, and a Modern Regionals Top 8.
With the Invitational being Standard and Modern, Hoogland should be in a great spot to lock up his top three spot and become the Season One Points Champion, good for free entry to every Open and Classic in Season Two along with a bye in those Opens.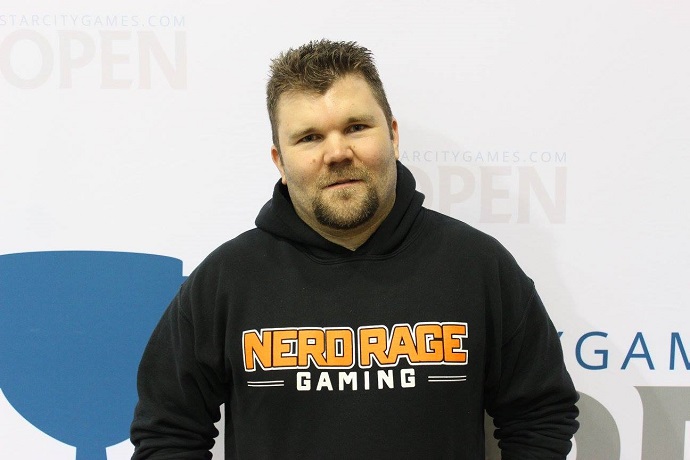 Joe Lossett
From the SCG Tour®'s Modern standout to its Legacy specialist, Lossett enters the Invitational in second place. The two-time Players' Championship competitor captured two Legacy Classic titles this season, coming in back-to-back weekends at Columbus and Louisville. The Miracle man fell a game short of making the Top 8 of the Legacy Open in Philadelphia, settling for a Top-16 finish and ten SCG Points. Despite the Legacy specialist label, Lossett has done plenty of work in Standard and Modern this season.
Lossett got his start to the season off strong with a Top 8 in the Las Vegas Invitational, playing Five-Color Bring to Light and G/R Tron. G/R Tron was his weapon of choice in his Regionals Top 8 as well, while Bring to Light did him well in the Atlanta Standard Open. Lossett has his work cut out for him in Columbus as Bring to Light has been neutered after Standard's latest rotation left the deck without functional mana and G/R Tron has been hit hard with the banning of Eye of Ugin in Modern. Lossett has made it clear he isn't worried about winning the Season One Points Race, but he is focused on staying in the top three, which will require him keeping a lead over at least two challengers below him on the leaderboard.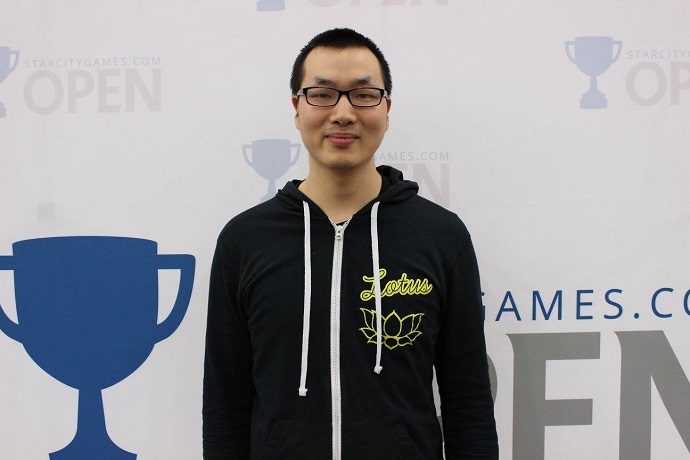 Andrew Tenjum
Tenjum comes into the weekend in third, but with only a four-point lead over Gerry Thompson. Tenjum has been a key part of Team Lotus's success so far in Season One and looks to be the first of team captain Chris Andersen's predicted four to five players to reach the Players' Championship. Tenjum has three Open Top 8s (two Standard, one Modern) and a Modern Classic win in Las Vegas that kick started his push in 2016. That win came in the same weekend he made Top 16 of the Vegas Invitational. Tenjum also has a pair of Open Top 16s cushioning his point total.
Tenjum made Day 2 of #SCGBALT last weekend with Lotus's G/W Tokens deck, but opted to play in the Modern Classic on Sunday. The biggest question on the No. 3 player will be what he sleeves up in Modern after the last two decks he had success with, Grixis Twin and U/W Eldrazi, have been removed from the format through bans to Splinter Twin and Eye of Ugin. Team Lotus has been hard at work, so it's safe to assume we'll see some new tech from the squad in Columbus.
While, technically, players on the leaderboard all the way down to sixteenth place are live for the third spot via taking second at the Invitational and Tenjum failing to make Day 2 with the other players from fourth down not passing him, the realistic threats to the top three are Thompson, Bradley Carpenter, Harlan Firer, Caleb Scherer, Todd Anderson, and Tom Ross. The clump of Thompson, Carpenter, and Firer are all a Top 16 away from overtaking Tenjum with much stronger cases if they break through into the Top 8. Thompson, Carpenter, and Firer have all made their mark on Season One with each player going deep in multiple Opens. Thompson and Firer have two Open Top 8s on the Season while Carpenter has one and was a match away from two others in Louisville and Indianapolis.
The next group of Scherer, Anderson, and Ross is more of an outside shot as they all need Top 8 or better performances this weekend to pass Tenjum, assuming he helps their cause by missing Day 2 or Top 64. Though asking for Top 4 finishes and help from Tenjum is a lot, previous Invitationals have shown the unthinkable can happen. Plus, Scherer, Anderson, and Ross have all proven they are more than capable of delivering at Invitationals with wins for each player and two in Ross's case.
New Standard and Modern spotlight
On top of the Season One Points Race, the Columbus Invitational benefits from having two fresh formats to make watching the action unfold even better. #SCGBALT showcased the first Standard event with Shadows over Innistrad and the Invitational takes place just a week later. Can the field adjust to the power of the Human-based aggro decks, W/B Midrange builds, and the Collected Company brews?
The #SCGINVI will also offer the first glimpses of Modern without an overwhelming amount of Eldrazi and the inclusion of Ancestral Vision and Sword of the Meek. The Modern Classic results from #SCGBALT looks like a healthy format with room to grow. Will the combination of Thopter Foundry and Sword of the Meek take over or will the usual suspects like Burn, Affinity, and Infect keep the new deck honest?
Coverage begins at 11:30am ET on Friday with a pregame show hosted by Cedric Phillips, Patrick Sullivan, Matthias Hunt, and Ryan Overturf. Watch the action all weekend long at twitch.tv/scglive and see who gets to punch their ticket to the 2016 Players' Championship!