With Core Set 2019 changing up Standard and the recent update to the Legacy Banned List, this weekend's Team Constructed Open in Worcester is a must-watch event!
Standard will be at its largest before rotation in October and Core Set 2019 brings a handful of new Planeswalkers and Elder Dragons. Meanwhile, in Legacy, Deathrite Shaman and Gitaxian Probe are long gone, leaving the format wide open with the departure of the dominant Grixis Delver. Modern is still healthy and diverse, slipping past the Banned and Restricted announcement, making all three formats incredibly watchable.
With the decks and games bringing plenty of excitement, let's get hyped over some teams to watch as well!
Noah Walker – Mike Sigrist – Dylan Donegan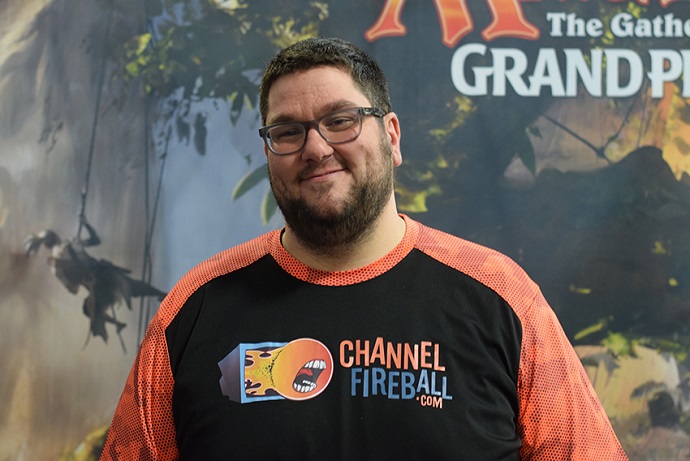 Former Player of the Year Mike Sigrist chooses to sit between multiple Open champions Noah Walker and Dylan Donegan. Sigrist, the Pro Tour Magic Origins runner-up, takes the Modern seat and makes his Team Open debut alongside Walker and Donegan, who took down the Baltimore Team Constructed Open in November of 2017 with Oliver Tiu. Walker will remain in the Legacy seat, but he is in new territory now that Grixis Delver is no more after the banning of Deathrite Shaman and Gitaxian Probe. Donegan will tackle the new Standard format with the addition of Core Set 2019.
Jody Keith – Collins Mullen – Todd Stevens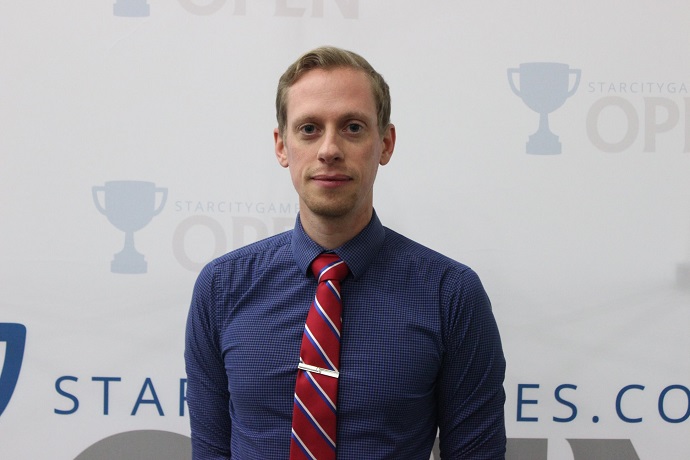 Since winning the Atlanta Team Constructed Open in 2017 with Tom Ross, Jody Keith and Todd Stevens have combined forces for most of the Team Constructed events on the SCG Tour. Collins Mullen has been the most consistent addition to Keith and Stevens, with the trio notching two Top 8s in separate Baltimore events. Keith, the Lands specialist, is back in the Legacy seat, while Stevens is giving up Modern responsibilities to Mullen and taking on Standard this weekend.
Dan Jessup – Frank Skarren – Andrew Jessup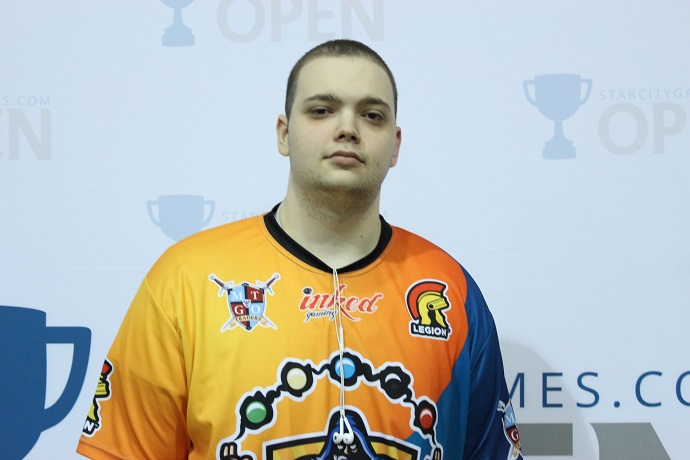 The Jessups are back, filling out the all-Team MGG squad with Frank Skarren. The brothers have two Team Constructed Open Top 8s together and will be slotting Dan into the Legacy seat and Andrew in Standard. Andrew has shown a prowess with Week 1 Standard over the years, winning two Standard Opens on those weekends, often finding one of the strongest decks in the format off the bat. Skarren, the two-time Limited Grand Prix champion, will be tasked with Modern, the only format not shifting from bans or a heavy influx of new cards in proportion to its size.
Bob Huang – Zan Syed – Julian John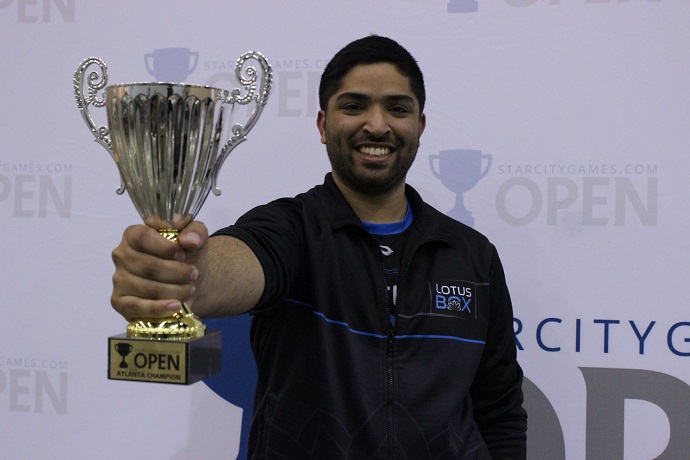 Few players have advocated for the banning of Deathrite Shaman more than Bob Huang while simultaneously playing and winning with Grixis Delver. Huang got his wish and then some, as Gitaxian Probe also got axed, forcing him to find a new deck for Worcester. Huang joins recent Atlanta Open champ Zan Syed on Modern and previous Team Constructed Open champ Julian John on Standard, the seat he played with Kevin King and Jonathan Rosum in Dallas earlier this year.
Luke Purcell – Benjamin Nikolich – Jonathan Rosum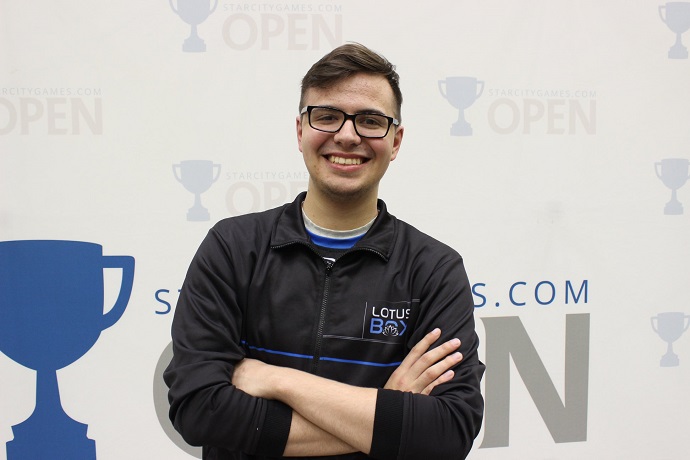 Team Jeskai Control consists of 2018 Open winners Benjamin Nikolich and Jonathan Rosum teaming up with Grand Prix Seattle (Legacy) Top 8er Luke Purcell. Nikolich and Rosum are no strangers to Jeskai Control in Modern, with Nikolich's win in Columbus earlier this year on the back of the deck. Rosum moves over to Standard, where the pressure is on him to find a U/W-based control deck to fit the theme. Purcell is a longtime Miracles player and used the deck to put up his GP Top 8 in April.
Jadine Klomparens – Aaron Barich – Jacob Bard
The latest Invitational champion is back with usual squadmates, Jadine Klomparens and Jacob Bard. Aaron Barich is fresh off a $20,000 payday from the Season One Invitational and will anchor the team in the Modern seat, the format he sliced through the Top 8 of in the June Invitational. "Jundine" will most likely be ditching Bloodbraid Elf, taking on the Legacy slot and sleeving up Nimble Mongoose and friends. That leaves Bard to figure out new Standard.
James Rynkiewicz – Pieter Tubergen – Paul Muller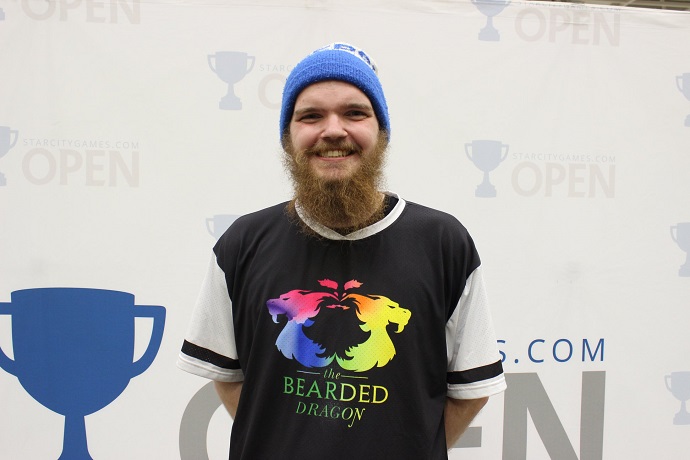 Three Open winners from the Northeast come together, with Affinity specialist Pieter Tubergen joining up with James Rynkiewicz and Paul Muller. Rynkiewicz is a longtime Eternal player with four Legacy Top 8s and a win all the way back in Boston of 2010. Muller, known for Lands in Legacy and Storm in Modern, will give up his pet decks for the unknown Standard format. No matter where Affinity is positioned in Modern, Tubergen has stood by the deck, though he does have a Classic Top 8 with Grixis Death's Shadow to his name.
Harlan Firer – Brandon Dollaway – Kevin Jones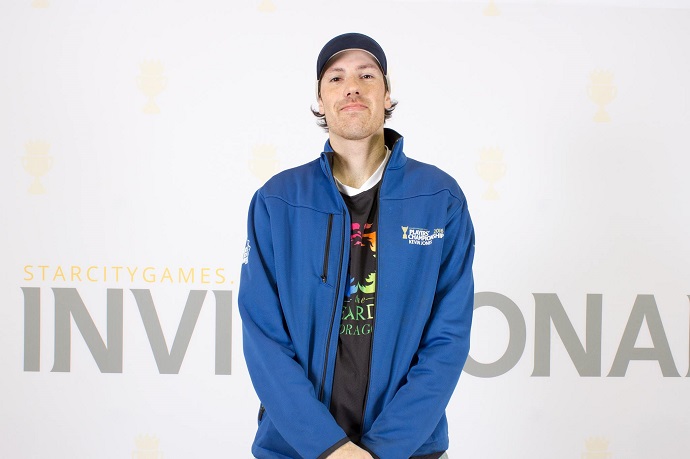 Up-and-coming SCG Tour player Brandon Dollaway is the latest to choose to sit between Kevin Jones and Harlan Firer for at least fifteen rounds. Firer and Jones are no strangers to success on the circuit, but the lovable jokers are also known for unpredictability in deck selection and entertainment. Both beat to their own drum and are capable of bringing anything to the table in their usual formats of Legacy and Standard, respectively. Dollaway, the No. 25 player on the SCG Tour rankings, has two Open Top 8s and a Modern Classic Top 8 in the past year.
Zac Elsik – Kazu Negri – Ben Ragan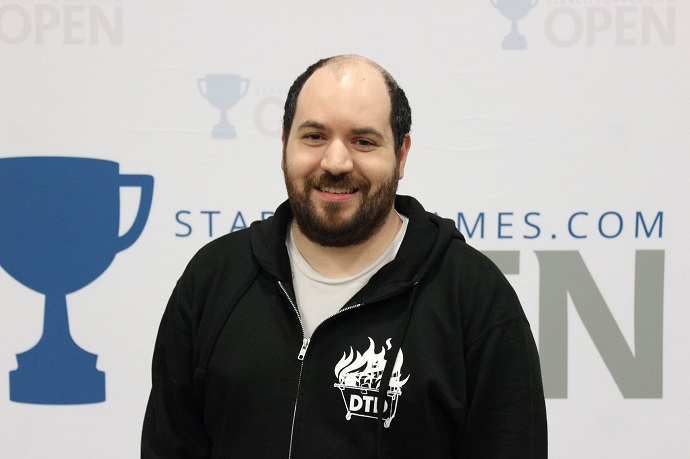 Grand Prix champion and Season One Invitational runner-up Zac Elsik joins No. 16 Kazu Negri and No. 24 Ben Ragan this weekend. Notable brewer and combo enthusiast Elsik will be putting down Ironworks to play Legacy, where he has a previous Team Constructed Open Top 8 with Mono-Red Prison. Negri has been stacking up consistent results with Jeskai Control in Modern (even though his Open win in 2017 came with Storm), while Ragan moves to Standard after much success in Modern with Affinity and Counters Company.
Oliver Tomajko – Mario Martinez – Max McVety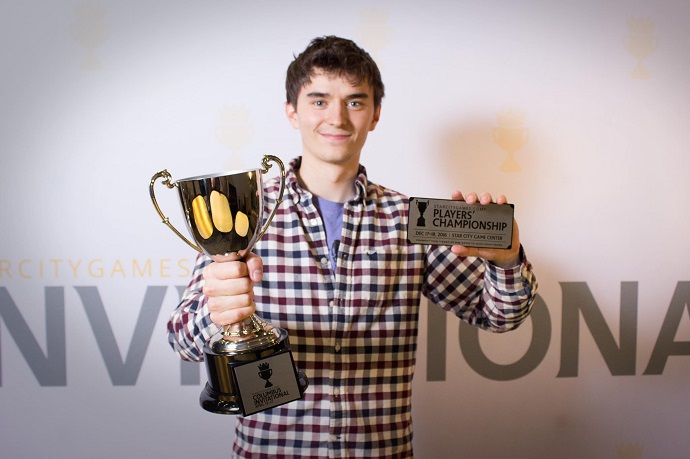 Former Invitational and National champions join force in this squad of youngsters. Max McVety, the Clue token himself and elder of the group, takes on Standard, while 2017 U.S. Nationals winner Oliver Tomajko handles Legacy, for the first time without Grixis Delver available to him. Mario Martinez, a previous teammate with Tomajko, takes the middle Modern seat on the weekend.
Odin Enzmann – Dylan Hand – Austin Collins
Dylan Hand is one of the fastest players to tally five two-day Open Top 8s and is playing with a previous Team Open squadmate and two-time Invitational Top 8er Austin Collins. Hand's success has come across all formats, though most of it is in Modern, including making Top 8 of three Opens in a row last season, two of which with Humans. Odin Enzmann was the Legacy player for one of Hand's previous Team Constructed Open Top 8s and is back in that role. Collins, the fifteen-year-old with back-to-back Invitational Top 4 finishes, will be on Standard.
Paolo Cesari – Eli Kassis – Ted Felicetti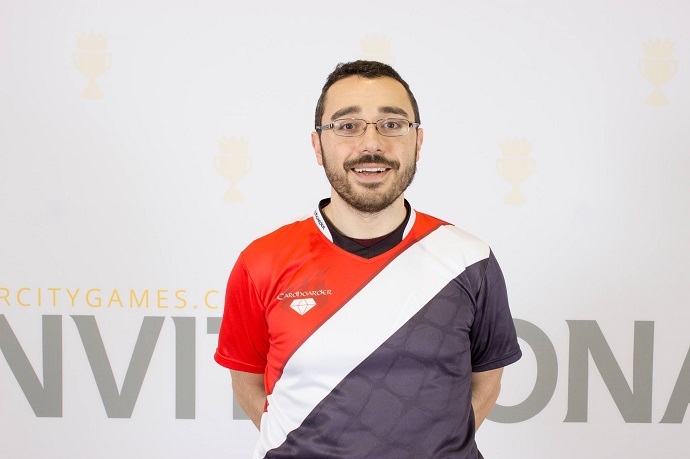 2017 Season Two Invitational champion Eli Kassis headlines a team along with Paolo Cesari and Ted Felicetti. Kassis capped off a successful 2017 with the Invitational win in the same year of a Legacy Open title, but he has been focused on Modern and Ironworks as of late. He'll be in the middle seat and looking to continue the success he had at Grand Prix Las Vegas this summer with the deck. Four-time Open Top 8er Felicetti is in the Standard spot, the format where his Open win back in Richmond of 2016 came. Cesari is their Legacy representative.
Gerard Fabiano – Pete Ingram – Zack Hall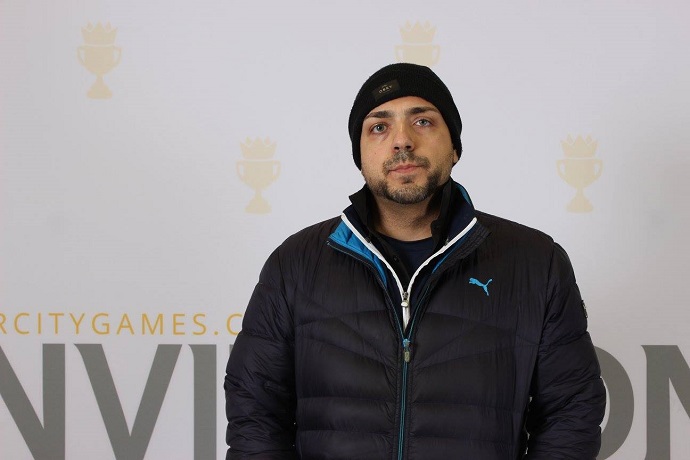 Probably the oldest team in terms of experience is unsurprisingly led by three-time GP and five-time Open champ Gerard Fabiano. Fabiano is on Legacy this weekend and joined by Pete Ingram on Modern and Zack Hall on Standard. Ingram picked up a Modern Open win in Indianapolis in 2016 with Jeskai Control before moving on to an internship with Wizards of the Coast. Hall is another veteran of the game with his first big finish coming in the form of a Grand Prix Top 8 in Vancouver back in 2008.
Zachary Koch – Clay Spicklemire – Kris McCord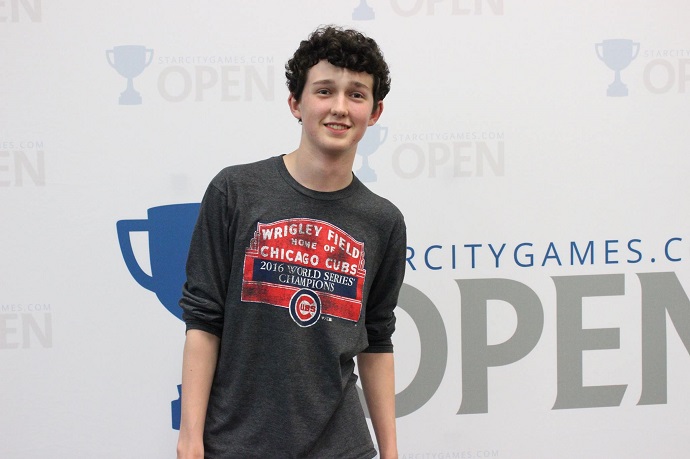 Grand Prix Columbus 2016 and Louisville Team Open 2017 champion Clay Spicklemire headlines a sleeper squad this weekend. While Spicklemire, staying in his Team Constructed Open-winning Modern seat, has the marquee wins, his teammates are strong players in their own right. Zachary Koch is a Legacy specialist with multiple Classic wins and a pair of Legacy Open Top 8s. Kris McCord has been grinding the Grand Prix circuit lately, but also has a Standard Open Top 8 to his name.