After Mother Nature's Fated Intervention this past weekend that forced the cancelation of #SCGNJ, the SCG Open Series has regrouped and will be hitting the Gateway to the West this weekend for #SCGSTL. With a weekend off from Open Series action, we can be sure many will turn up in the Midwest this weekend to battle it out in Born of the Gods Standard. And what better site to return to action than the city where the Open Series all began? With a history of Open Series grinders taking home trophies from St. Louis like Andrew Shrout, Matt Hoey, Caleb Durward, and Chris Andersen, you can bank on a great weekend of Magic.
Eyes will be on the Standard metagame after glimpses of innovation at #SCGNASH with decks like Brian Braun-Duin and Chris VanMeter's Bant Walkers and Brad Nelson's R/W Burn making pretty big waves in the format back on February 8. Other fringe decks like Bant Midrange with Ephara, God of the Polis and a spicy Jund Aggro deck featuring Pain Seer were among the top tables in the Music City, so Standard definitely has room to grow despite the event being taken down by Mono-Blue Devotion.
Let's take a quick look at the #SCGPC leaderboard heading into #SCGSTL.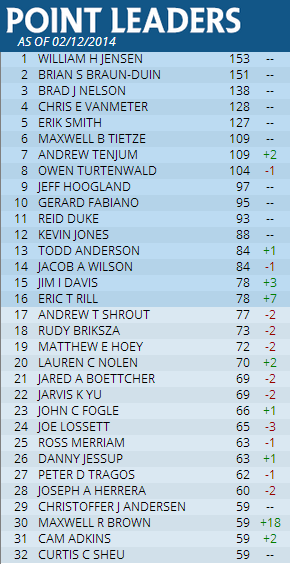 While there was no Open Series this past weekend, that didn't stop many players from grinding out some Open Points by playing in various Invitational Qualifiers across the country. While a handful of the big names like William Jensen, Brad Nelson, Brian Braun-Duin, Owen Turtenwald, Reid Duke, Todd Anderson, and Jacob Wilson will be playing on the biggest stage in Valencia this weekend, many other Open Series notables will be playing in St. Louis.
Now let's look at this weekend's festivities!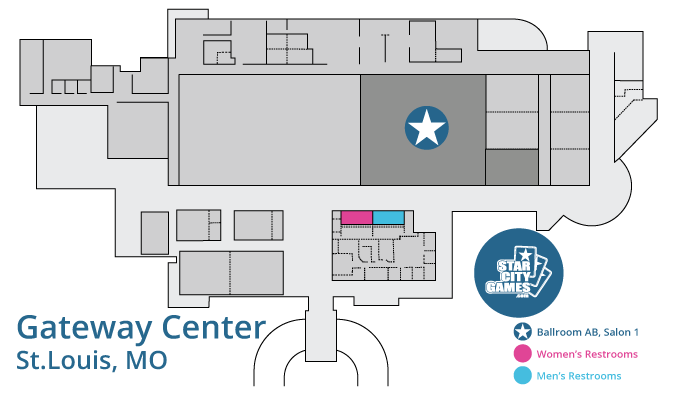 Our home for the weekend will be the spacious Gateway Center located eleven miles from downtown St. Louis at the crossroads of Collinsville, Illinois directly east of Horseshoe Lake. The Open Series will take place in Ballroom AB in the heart of the Gateway Center. Food options are plentiful, with a couple of choices within walking distance from the venue like Porter's Steakhouse and Bandana's BBQ.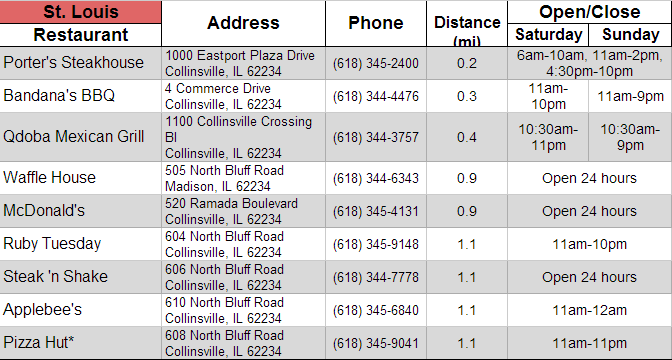 What would an Open Series weekend be without special guest artists and alterists? Here are the three you can meet in St. Louis!
Magic artist rk post has done some truly iconic pieces, such as Arbor Elf, Avatar of Woe (regular and PT promo foil), Concentrate (Planechase 2012), Faerie Macabre, Ichorid, Morphling, Sakashima the Impostor, Simic Sky Swallower, and Torchling.
Artist Clint Cearley, trained in traditional media, now works as a freelance digital artist with such companies as Wizards of the Coast for their game Magic: The Gathering. You can find his art featured on these popular cards: Curse of Death's Hold, Geist-Honored Monk, Grapeshot (Modern Masters), Intangible Virtue, Notion Thief, Putrefy (Izzet v. Golgari), Sever the Bloodline, Syncopate (Return to Ravnica), and Vampire Outcasts.
Lindsay Burley will be selling and creating her unique brand of 3-D cards and tokens, painted alters, and custom playmats! Check out her work on her website, and then stop by and check out these awesome cards!
And if all of that wasn't enough, we're proud to have @SCGLive on hand providing the best Magic content on the planet, with Cedric Phillips and Patrick Sullivan returning to the booth this weekend to call all of the action. Join Cedric and Patrick along with the rest of the @SCGLive crew on Twitch starting at 11:30 EST on Saturday.
See you in St. Louis!