Season One on the SCG Tour chugs along this weekend with a return to Modern after a pair of Team Constructed events. Though Modern is changing with the unbanning of Jace, the Mind Sculptor and Bloodbraid Elf, this will be the last weekend of the current format as we know it. Indianapolis is always a huge stop on the SCG Tour, so let's look forward to a packed house for one last Modern event without the two banned cards.
Modern Metagame
It's arguable that Modern has never been as diverse as it is now. Following Pro Tour Rivals of Ixalan and Grand Prix Toronto, the fields are wide open and the Top 8s had almost no overlap. The metagames for the latest two premier-level events follow the trends of the Modern Opens and Modern seats from the Team Opens in 2018. Death's Shadow, Humans, Affinity, Burn, Tron, and U/W or Jeskai Control all showed up in numbers and each made a Top 8 appearance with the exception of Tron. The one archetype that has better representation at the Open level is Scapeshift, with most players favoring big mana decks at the PT and GP opting for Tron strategies.
While the top decks have shown up as expected, the winning decks of late prove that the format can be targeted and exploited. Lantern Control and Hexproof took down the Pro Tour and Grand Prix, respectively, and Dredge was the winning Modern deck from the Team Open in Philadelphia a few weeks ago. Humans did a lot of winning as well, with Jonathan Rosum piloting it for the win at the Team Open in Dallas and Ross Merriam winning the Modern Classic in Philadelphia – all of which is more impressive when the deck didn't even exist six months ago.
Players to Watch
Benjamin Nikolich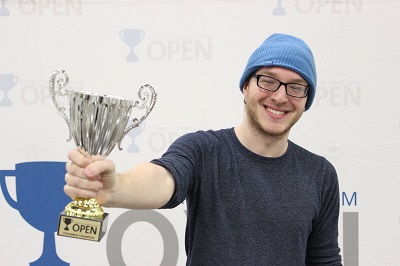 Benjamin Nikolich's continued results with Jeskai Control proved the deck was a real player in Modern, using the deck to put up multiple Top 8 finishes. He capped them all with a win in Columbus to start 2018, taking down Kevin Jones in a 74-card Jeskai Control mirror. Nikolich comes into SCG Indianapolis as No. 3 on the SCG Tour leaderboard and has one more event to show the power of Jeskai before the addition of Jace, the Mind Sculptor. While the deck will clearly benefit from the iconic card, some fear it could be too good and lead to a slanted metagame to target the blue control and midrange decks.
Zan Syed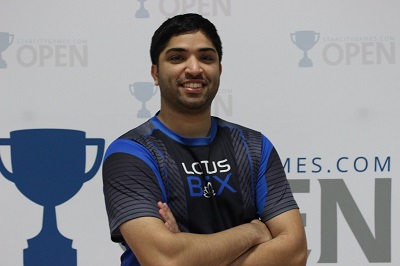 Zan Syed is a player to watch after putting in tons of reps with Humans – a deck put on the map by his Lotus Box teammate, Collins Mullen, at the Cincinnati Open last October. His familiarity with the deck was such that Dylan Donegan, a proven force with Grixis Death's Shadow, let Syed play Modern in the Team Open in Philadelphia, where they made the Top 8 alongside Noah Walker. Not only did Syed perform in Philly, but he made Top 16 at Grand Prix Toronto last weekend, losing an incredibly tight Game 3 of his win-and-in to eventual champion Dan Ward.
Ross Merriam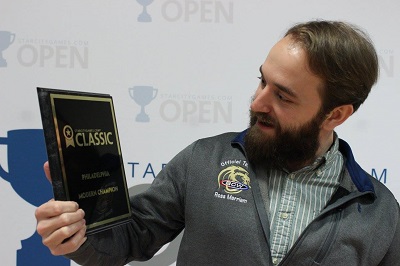 Ross Merriam has had great success in Modern Opens, making Top 8 in four of the ten he's entered. Though three of those Top 8s came with Dredge, including a win in Syracuse in 2016, Merriam has branched out to decks like Elves and, most recently, Humans. In fact, Merriam won the latest Modern Classic in Philadelphia with Humans, where he made some cuts to fit in a couple of copies of Thraben Inspector. Merriam has a history with creature decks, particularly those with Cavern of Souls, which makes him a threat to watch when sleeving up one of the top decks in the format.
Food
Indianapolis is a great SCG Tour stop for food. Whether you want awesome dinner options like The Weber Grill and St. Elmo's or convenient lunch choices like Noodles and Company and Chipotle, you'll do very well eating in Indy. On top of it all being delicious, it's all quite close to the convention center as well.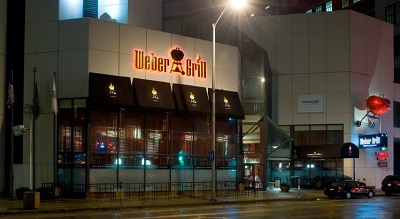 When I get hyped for events in Indy, this is the reason why. While two other restaurants often get the buzz when talking about Indianapolis, The Weber Grill is the true headliner. I learned about this place on my first trip to Indy as a player at the recommendation of some lifelong locals and it did not disappoint. Described as "more than a steakhouse and BBQ," The Weber Grill does everything right. Start off with some of their amazing pretzel rolls with cheese and butter before studying the menu for your entree. My personal favorites include the barbecue platter with ribs and brisket, the bone-in smoked pork chop, and the grilled Black Angus meatloaf.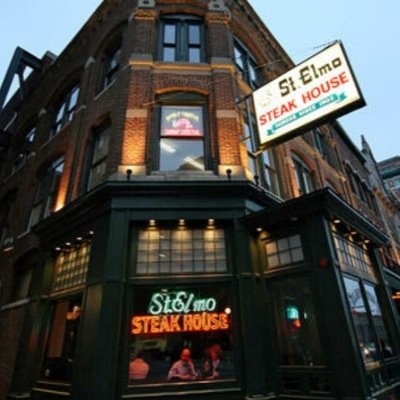 Shrimp. Cocktail. That's the name of the game at St. Elmo's, but if you aren't into shrimp, they have you covered. The historic steak house has a robust menu, but comes at a price. Their steaks are fantastic, so if you're looking for a great piece of meat, this is the place. Enjoy the dining experience, and did I mention their Shrimp Cocktail?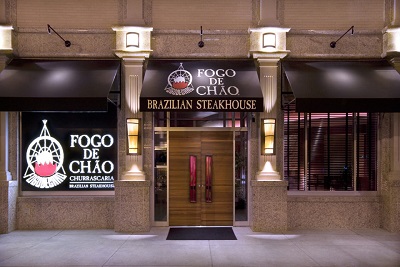 Brazilian style steakhouses, or churrascarias, have garnered quite the reputation among Magic players. If you want to eat until you hate yourself, Fogo de Chao is the place to be. Nonstop steak, chicken, pork, and lamb is at your disposal in a great setting for groups. Fogo de Chao is a meal wrapped up in an experience, so plan to be there for a while and try as many options as you can. I tend to favor the parmesan pork, bacon-wrapped filet and New York strip, and the beef rib. Don't get suckered into the salad bar or sides; keep your coaster on green and eat until they make you leave.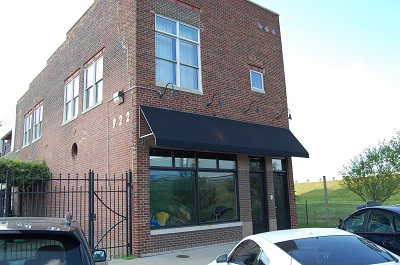 SCG Tour regular and Indy local Robert Vaughan gave me the next two recommendations, both of which caught my eye after checking out the menus. First up, Black Market, a modern farmhouse with a rotating menu that covers all the bases with entrees like roasted chicken, slow roasted red trout, fried pork chop, Welsh rabbit, and much more. The lunch menu offers more sandwiches and lighter options, and their drink and dessert menu have me looking forward to trying out a local's favorite spot in the city.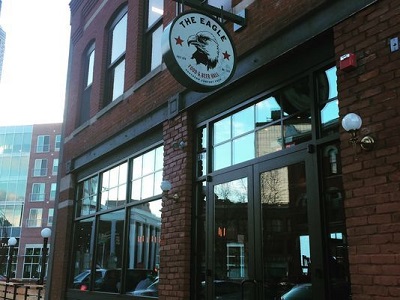 A Southern comfort style restaurant with, as Rob calls it, "OP fried chicken." It doesn't take much more than fried chicken to grab my interest, especially if it is lauded in such terms. Of course, you can also get your chicken on a sandwich, if that's your preference, but I'm eyeballing an eight-piece meal of dark meat and can't wait to try their spicy hot honey.
Coverage
As usual, live coverage of #SCGINDY starts at 10:30am ET on twitch.tv/SCGTour with Round 1. I'll be joined this weekend with Matthias Hunt and Ryan Overturf calling all the action. Day 2 begins at 10am on Sunday, starting with Round 10 of the Swiss.