Team Constructed is back in action this weekend as the SCG Tour heads to Cincinnati! The last Team Open in Philadelphia was taken down by William Lo, Lucas Michaels, and Jeremy Henry. Modern is different now following the unbans, so it will be the first Team Open with Bloodbraid Elf and Jace, the Mind Sculptor running around Modern matches.
Team Constructed Metagame
The three main Constructed formats will be on display this weekend, but Modern will still be the spotlight format following the recent unbannings. This will be the third big event with Jace and Bloodbraid Elf, and if the Dallas Open and Grand Prix Phoenix have shown anything, the format is still wide open and ready for brewing. Jund, Five-Color Humans, and U/R Gifts Storm are still popular and performing well, but decks like B/R Hollow One, R/G Eldrazi, G/R Land Destruction, Tron, and many other strategies are proving successful.
Standard is in a great spot and with almost no major events to speak of, SCG Cincinnati will be able to show off some sweet matches. The metagame continues to revolve around The Scarab God decks, aggressive decks, token strategies, and even combo decks, so get ready to finally see some non-Energy-heavy matches of Standard. Meanwhile, Legacy continues to be focused on fair Deathrite Shaman decks and decks that beat those. Prepare to see Grixis Delver, Lands, Storm, Sneak and Show, and Four-Color Control attempt to slay the brews and rogue strategies Legacy often brings out in full force.
Teams to Watch
Todd Anderson – Brian Braun-Duin – Brad Nelson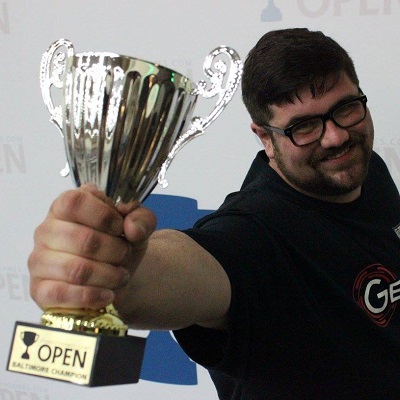 A Magic World Champion, Invitational Champions, GP Champions, and a combined ten (!) SCG Tour Open wins pad the stats of this Roanoke-based team. Headlined by the No. 14 and No. 17 players in the world, Brad Nelson and Brian Braun-Duin, this is a team-up with Todd Anderson, filling the Standard, Modern, and Legacy seats, respectively. While Nelson's and BBD's teams haven't managed to make Day 2 in their first two Team Opens, they still look to be one of the teams to beat this weekend.
Jarvis Yu – Reid Duke – Chris Pikula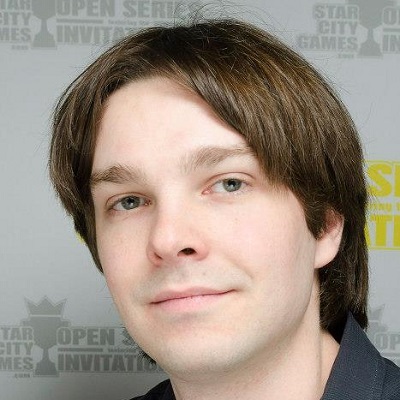 Reid Duke, the No. 2 player in the world, anchors a team of Legacy Grand Prix champion Jarvis Yu and the Meddling Mage himself, Chris Pikula. With three Pro Tour Top 8s, six GP wins, an Invitational win, and many more accolades, Duke is the most decorated player in the event and will be taking care of Modern for his team. Pikula, with three PT Top 8s as well, will be the only player in attendance with a card bearing his image. Pikula won't be able to play his own card, however, as the Meddling Mage will be handling Standard duties, leaving Legacy to Lands aficionado Yu.
Tannon Grace – Ross Merriam – Brennan DeCandio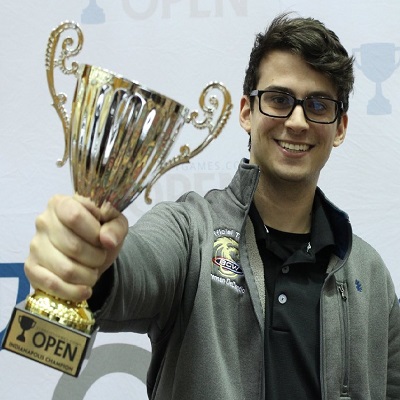 Team BCW sports the inseparable Brennan DeCandio and Tannon Grace, this time with Ross Merriam filling the Modern seat. DeCandio and Grace are coming off a runner-up finish in Philadelphia alongside Caleb Durward in January. DeCandio, the three-time Open winner, is back in his Standard comfort zone, while Grace, one of four players on the SCG Tour with three Team Top 8s, is taking care of Legacy. Merriam, a four-time Open winner in his own right, will be tasked with solving the always evolving Modern format.
Dylan Donegan – Jonathan Rosum – Zan Syed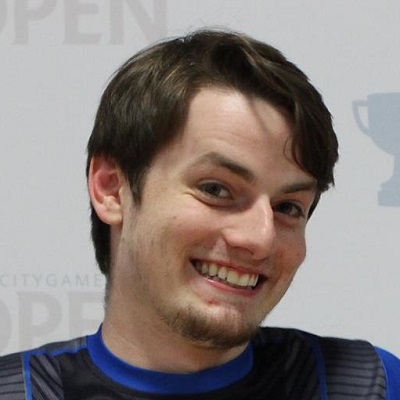 Lotus Box pairs two players with Team Open wins already under their belt, Dylan Donegan and Jonathan Rosum, with Zan Syed, who has two Team Open Top 8s of his own. Donegan, who has proven his flexibility with three Team Open Top 8s (one playing each format), will be playing Legacy, while Rosum plays Modern and Syed plays Standard. All three players have been putting up individual results as of late as well, so look out for Team Lotus Box.
Clay Spicklemire – Andrew Elenbogen – Max McVety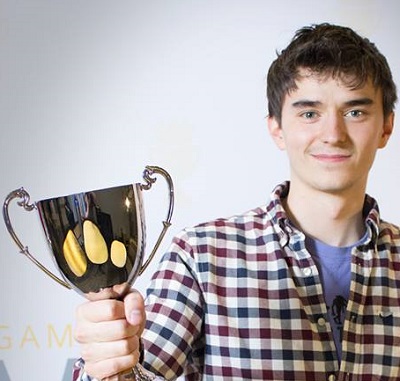 The team of hyperlinear strategies unites a GP champion with an Invitational winner and an Affinity specialist. Clay Spicklemire, the Legacy Grand Prix winner and Team Open winner from 2017, slots in for Legacy, while the Clue Token (Max McVety) takes over in Standard. Andrew Elenbogen never stops winning in Modern with Affinity, so it's a safe bet he'll have plenty of time to help his teammates this weekend.
Ralph Betesh – Ryan Hare – Alex Bianchi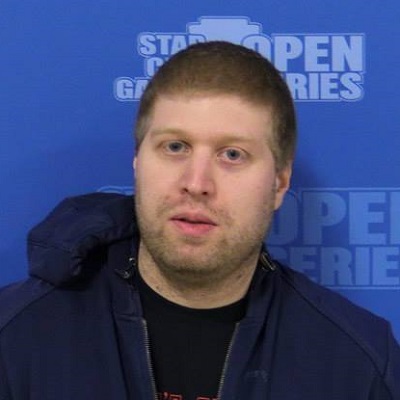 The only team with three different Grand Prix champions flies under the radar but must be watched. GP Detroit 2016 winner and Lands specialist Ralph Betesh plays Legacy, while GP Pittsburgh 2017 winner Ryan Hare handles Modern, and GP Pittsburgh 2015 winner Alex Bianchi plays Standard. Comically, the two Modern GP winners are playing Legacy and Standard as the Standard GP winner plays Modern.
Caleb Scherer – Becky Adlman – Paul Muller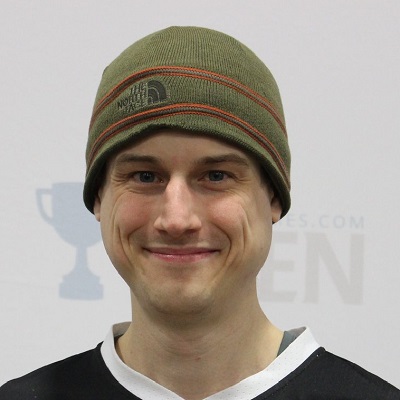 This "combo decks only" squad has two of the top-performing Storm pilots flanking a Scapeshift enthusiast. Caleb Scherer and Paul Muller have littered their names in recent Modern results with Storm, though Scherer (the actual Storm counter, thanks to his Invitational win) will play the archetype in Legacy as Muller handles Standard this weekend. Becky Adlman has carved out her own spot on the SCG Tour, putting up three Open/Classic Top 8s with Scapeshift since August of 2017.
Emma Handy – Jadine Klomparens – Jake Humprhies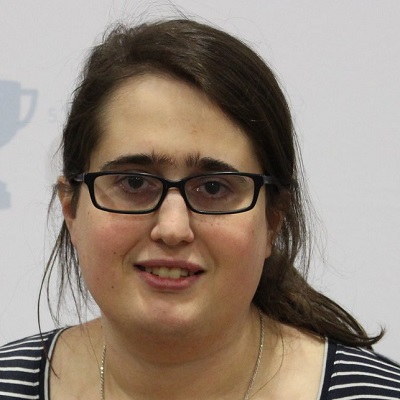 Jadine "Jundine" Klomparens is coming off her Modern Open Top 8 in Dallas with Jund and anchors the team of Emma Handy and Jake Humphries. With Klomparens most likely sticking with Bloodbraid Elf and Co. in the middle seat, Handy will take on Legacy, showing off her prowess of decks like Elves, Belcher, and U/R Delver with recent deep runs in Classics. Humphries will be their Standard champion for the weekend.
Harlan Firer – Todd Stevens – Kevin Jones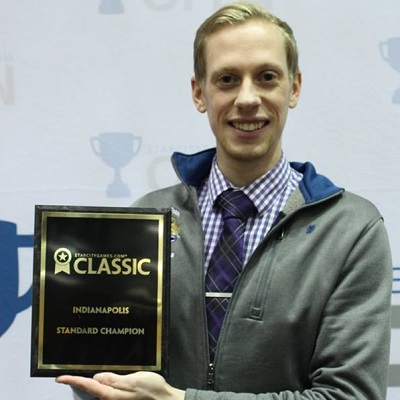 No team has more range than the grouping of Open winners Kevin Jones, Todd Stevens, and Harlan Firer. This squad could easily not show up to the event, fail to have their decks built for the event, or win the whole thing. Though Stevens absolutely dominated Modern in 2017, 2018 hasn't been as easy for him, but that won't stop him from having the pleasure of sitting between Jones and Firer. Jones will battle Standard as Firer has the responsibility of resolving Brainstorm.
Kyle Boggemes – Stu Parnes – Brian DeMars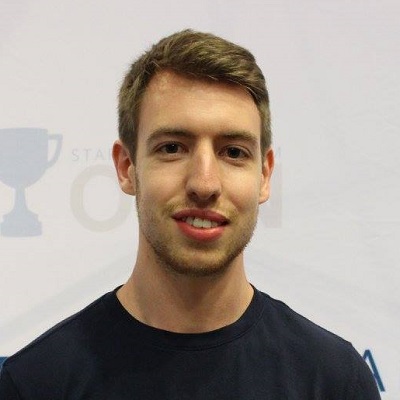 A team of players from the Michigan-based RIW Hobbies with plenty of Pro Tour experience brings Kyle Boggemes, Stu Parnes, and Brian DeMars together. Boggemes, the Pro Tour San Diego runner-up, takes on Legacy for the team, with his Modern testing partner Parnes in the middle seat. Open winner DeMars will be playing Standard.
Food
Notably, this is the first time the SCG Tour has gone to Cincinnati proper, as most shows are in Sharonville. With the new location downtown, there are way more options for food than at our usual venue – and they are all walkable!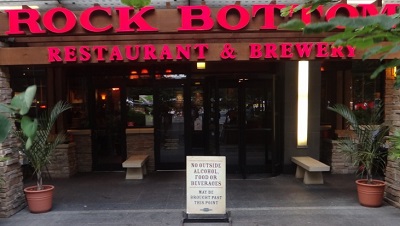 A classic restaurant and brewery, Rock Bottom has great food and beer options for lunch and dinner. As it's just a few blocks from the event site, I expect many players will be unwinding after the tournament at Rock Bottom, talking over great plays and bad beats over a beer made on-site. My go-to options for dinner are the Bacon Chicken Mac 'N Cheese and the Mango Habanero Chicken.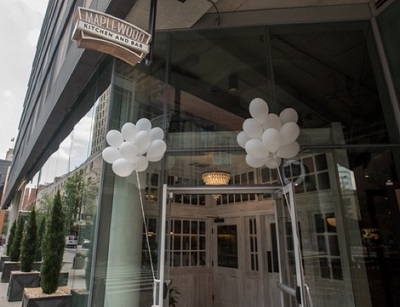 Just a block from the Duke Energy Center, Maplewood offers West Coast-style cuisine, focused on healthy options and local ingredients. Maplewood comes recommended by an old friend of mine who loves downtown Cincinnati more than anyone else I know. On top of the amazing brunch offerings, the burgers are pretty great as well.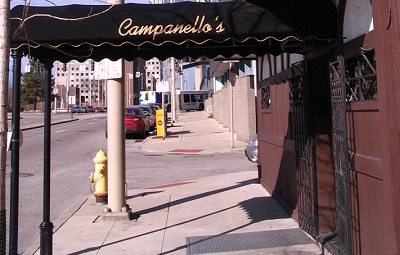 Classic Italian at a longtime Cincinnati mainstay, Campanello's is another great option in walking distance from the venue. It has strong lunch and dinner menus, offering traditional Italian fare. For pasta, give the Mostaccioli with Italian Sausage a try. And don't forget to get some gelato!
Skyline Chili / Gold Star Chili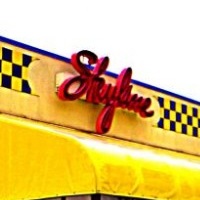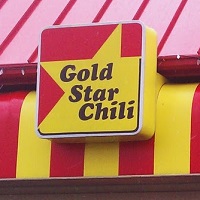 I grew up in the area, so Skyline and Gold Star were regular parts of my diet. If you're not from this region, you may have never had the pleasure of eating Cincinnati-style chili. Outsiders either love it or hate it, so you have been warned. I recommend some cheese conies or the three-way (chili, spaghetti, and cheese). Locals have their favorite of the two options, but for me, it's always Skyline time.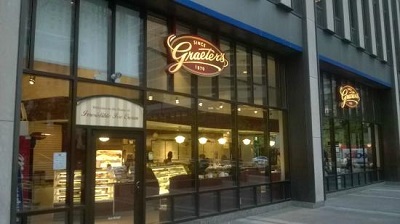 When you absolutely must get some dessert, Graeter's is just…great. Ice cream, cakes, shakes, they have it all. I'm partial to their malts, but you can't go wrong with any of the options.
Coverage
Live coverage of #SCGCIN starts at 10:30am ET on Twitch.tv/SCGTour with Round 1. I'll be joined this weekend with Matthias Hunt and Ryan Overturf calling all the action. Day 2 begins at 10am on Sunday, starting with Round 10 of the Swiss.