Forty Open Series weekends, including four Invitationals, two States weekends, and countless IQs all culminate this weekend as the 2014 StarCityGames.com
Open Series wraps up with the Players' Championship in Roanoke, VA.
Sixteen players come to the Star City Game Center to battle it out for their share of $50,000 this weekend, with $20,000 going to first place. Four
Invitational winners, four season points leaders, and eight of the highest Open Series points earners have been determined. They will meet Saturday and
Sunday in a unique, every-match-matters tournament, to cap a fantastic year of Open Series action.
Some players have been preparing for months, while others didn't confirm their spot until this past weekend in Seattle. The metagame will be unique as
players face down two days of Standard and Legacy, where each player knows their opposition. All eyes will be on the Open Series regulars and whether or
not they stick with what got them here or if they change it up to surprise their opponents.
We've got the only back-to-back Invitational winner in Open Series history, Pro Tour mainstays, three multiple-Grand Prix winners, Standard
metagame-solving deck designers, Legacy stalwarts, popular Magic streamers, up-and-coming young bucks, and more all lined up for a great weekend of
coverage provided by Cedric Phillips, Patrick Sullivan, Matthias Hunt, and the rest of the SCGLive crew. Let's learn a little more about the players before
all the action begins Saturday at 10 a.m. ET.
Invitational winners: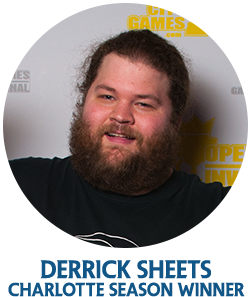 Sheets entered the Season One Invitational under the radar by winning the only IQ he played in that was conveniently not operated in his store, Game On
Chattanooga. The PTQ end boss from days of old destroyed the Legacy portion of the event with Esper Deathblade and came out on top of a Top 8 including Tom
Ross, Joe Lossett, and a crop of up-and-coming Open Series players. Sheets hasn't played much since, but is primed to go for the Players' Championship,
Swan Song token and all.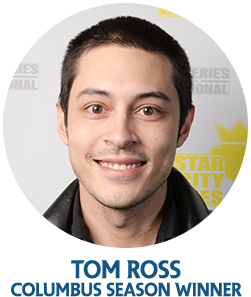 Ross, playing his usual Infect in Legacy and Boss Sligh in Standard, obliterated the Season Two Invitational in a purely Tom "The Boss" Ross fashion. The
Standard Top 8 blazed by as Ross's Boss Sligh deck went under Brad Nelson, Alex Bertoncini, and Ben Friedman on the way to the trophy. Ross basically
double qualified for the Players' Championship by winning the Season Three Invitational in New Jersey as well, earning him a Vampire token to go with his
Poison counter from Season Two.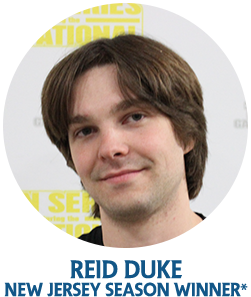 While Duke didn't win the Season Three Invitational, he fell to an already qualified player in Ross in the finals to secure his spot in the Players'
Championship. Duke snuck into the Top 8 at 12-4 and made the most of it, piloting Miracles to the finals before falling to Ross. Duke is no stranger to
Invitational Top 8s, with four to his name and a win in Los Angeles in 2012. The Platinum level pro is coming off a World Championship appearance in Nice,
France.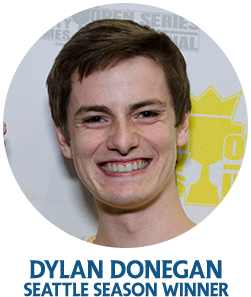 The senior in high school missed class this past Friday to fly to Seattle for the Season Four Invitational, hunting for a Top 4 finish to secure his spot
in the Players' Championship. Donegan did that and more by winning the whole thing, dropping only two matches on the weekend. Donegan took Jeskai Tokens to
a 7-1 record in Standard and matched that with U/R Delver in Legacy. After his Invitational win, Donegan took a redeye back to Cary, NC where he had exams
waiting for him Monday morning.
Season Points Winners: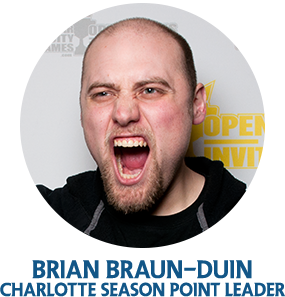 Braun-Duin was the model Open Series grinder and leads the Open Series in matches played with more than 1,000. He trailed William "Huey" Jensen early on in
Season One, but surged ahead toward the end of the Season and put his lead out of reach after an 8-0 Day 1 at the Season One Invitational. BBD has 16 Open
Series Top 8s, including four Invitational Top 8s, and is coming off his second Grand Prix win at GP New Jersey in November.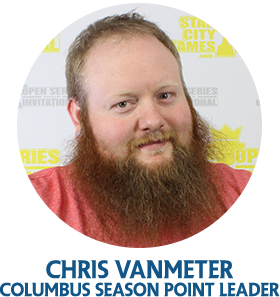 VanMeter pieced together one of the strongest seasons in Open Series history in Season Two, chaining together a States win and three straight Open Top 8s
with stops in Somerset, Indianapolis, and Providence. VanMeter notched seven of his 16 Open Series Top 8s this year, including a Standard Open win at the
Season Three Invitational, allowing him to shave his beard after a year-long challenge he set for himself. The win in New Jersey marked his third Open
title, leading to a much-needed shave.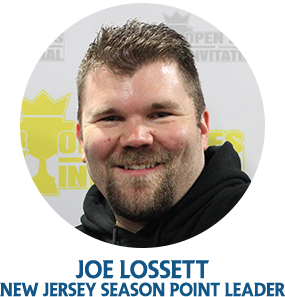 The only West Coast-based player to make the Players' Championship did his work in Season Three with Top 8s in Las Vegas and Dallas, all following his
Season One Invitational Top 8. The Miracles master in Legacy put in work in Standard by picking up U/W Control, allowing himself to grind out games in both
formats. Lossett, an avid streamer on Twitch under oarsman79, had six Open Series Top 8s this year and was a win away from making the elimination rounds of
the Season Four Invitational last week in Seattle.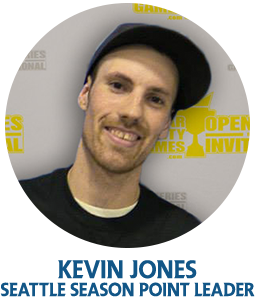 Nicknamed the "IQ master" by his friends, Jones grinded the IQ circuit with 16 Top 8s and six wins in varying levels of the in-store programs. On top of
his work in smaller events, Jones won the first Standard Open with Khans of Tarkir legal by piloting the initial build of Jeskai Aggro to a trophy finish.
His Season Four also included a Top 8 in the Richmond Standard Open with an adjusted build of Jeskai Aggro. Jones also found time to win the Legacy
Championships at Eternal Weekend in Philadelphia with U/R Delver.
At-Large Point Leaders: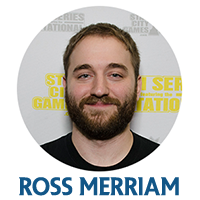 Merriam knew he was live for an at-large berth to the Players' Championship midway through the year, but his near back-to-back Open wins in Providence
pushed him over the top as a favorite to qualify. He started the weekend in June off with a Standard Open win with Mono-Blue Devotion and followed it up by
Top 8'ing the Legacy Open with Elves, his signature Eternal deck. Merriam made it to the finals and took a quick one-game lead, but David Shiels rattled
off two straight with Death and Taxes to stop Merriam one game short of matching Gerry Thompsons's record.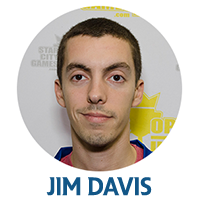 Davis is coming off a Top-4 finish in the Season Four Invitational where he played U/W Control in Standard and Storm in Legacy. The Long Island, NY grinder
took U/W Control in the previous Standard format to a Top 4 in Providence where he fell to Merriam. His Invitational and Open Top 8 joins his robust IQ
resume that paved his way to the Players' Championship. Davis also picked up Storm for the Invitational after dabbling with Burn in Legacy for a chunk of
the year.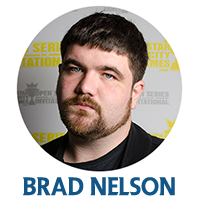 Nelson floated around the Top 32 on the #SCGPC leaderboard for most of the year until a finals appearance in the Atlanta Legacy Open set him up to make a
run for the Players' Championship. Nelson set his sights on the end of the year tournament and rattled off Top 8s in Columbus, Richmond, and Portland to
close out the year to solidify his spot. Nelson totaled six Open Series Top 8s on the year, including the Season Two Invitational.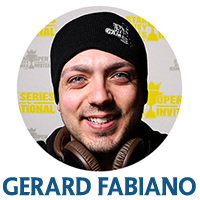 The player with the most Planeswalker points in the United States lived up to his name by hitting IQs and making three Open Top 8s this year. Fabiano's
Standard Open win in Worcester marked his third trophy on the Open Series, joining a Legacy Open title and a Team Sealed win. With his spot in the Players'
Championship clinched, Fabiano opted to skip the Season Four Invitational and play Grand Prix Baltimore. The choice was a good one as he went on to win his
third Grand Prix and second on the year.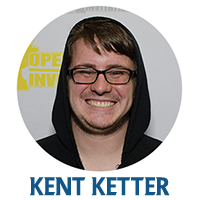 Ketter absolutely crushed the start of the year with three Open Series Top 8s and a ninth-place finish at the Season One Invitational. He continued to
build on his early bulk of points with consistent work on the Open Series and Midwest IQs to lead him to the Players' Championship. Ketter locked up his
invite after a 7-1 Day at the Season Four Invitational playing Mardu Midrange and Sultai Delver. Ketter's average finish in Invitationals this year is
29th, only missing out on cashing once in New Jersey.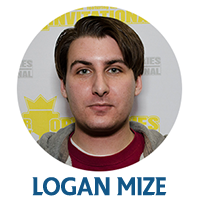 One of two players from Tampa, FL making the Players' Championship, Mize crushed the IQ circuit in Florida with 22 Top 8s and seven wins across IQ
variants, including the Modern Premier IQ win in Atlanta at the end of November. Mize also Top 8'ed the Season Two Invitational with Mono-Blue Devotion in
Standard and Omni-Tell in Legacy. Mize fell short twice this year when he lost two Open Top 8 win-and-ins to his travel partner and Players' Championship
competitor, Steve Mann.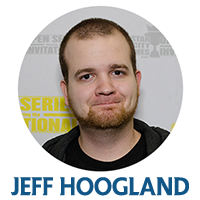 The notable brewer clinched his spot in the Players' Championship by making Day 2 of the Season Four Invitational, giving him just enough points to be
safe. With that locked up, Hoogland Top 8'ed the Standard Open in Seattle, joining his Standard Open Top 8 in Cincinnati in May. Hoogland also made the Top
8 of Spring and Autumn States, managing to win Indiana States to support his climb up the leaderboard.
The last player in had the hardest sweat of all. Mann missed Day 2 of the Season Four Invitational, losing the power to control his own destiny and had to
watch as Donegan made a run toward the Top 8. If Donegan made Top 4 and didn't win the whole thing, Mann would be squeezed out. Mann was finally able to
breathe when Donegan won the finals 3-1, and no one was happier than the Pro Tour Gatecrash Top 8er. Mann definitely did his part to put himself in
position, making 8 Open Series Top 8s this year, the most of any player on the circuit.