Jared Boettcher is already qualified for Worlds and the Super Sunday Series on top of earning the Rookie of the Year award at Pro Tour Magic 2015. With two
invite-only tournaments locked up for the 22-year-old from Latham, NY, Boettcher has his sights set on punching his ticket for another year-end event, the
StarCityGames.com Players' Championship.
Boettcher might be a rookie on the pro level, but don't let his Pokemon beanie and jovial demeanor suggest otherwise. He handles success and interviews
like a veteran college basketball coach. He plays down his achievements, takes everything one game at a time, and doesn't get ahead of himself. A ninth and
tenth-place finish in his first two Pro Tours along with a couple Grand Prix Top 8s might lead a young player to get a big head but not Boettcher. His
reserved speech is calm and collected, never rushing into anything. There is always more to work on and more matches to play.
Boettcher's work on the Open Series this year has him primed for a berth to the Players' Championship in December, especially after his performance in
Syracuse this past weekend. After winning the Standard Open Sunday morning, Boettcher played his way into the Top 8 of the Legacy Open that evening. He
fell short of matching Gerry Thompson's record of winning both Opens in the same weekend after bowing out in the semifinals, but he did earn 30 Open Series
points to launch him up the Season Three points leaderboard.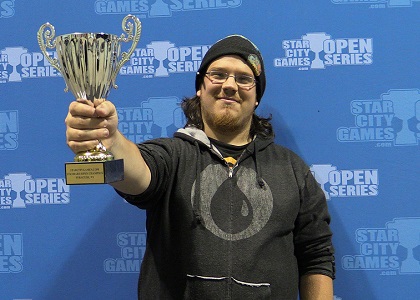 Jared Boettcher poses with his trophy for winning the #SCGNY Standard Open.

"I have my eye on the Players' Championship because it'd be great to be qualified for a 16-person quality tournament," Boettcher said. "But I have just
been taking it one event at a time. I don't want to lose sight of playing the best Magic which inevitably should get me there on its own, rather than
focusing on making a Top 8 at each event.
With the Open in Washington, DC next weekend and the Season Three Invitational in Somerset, NJ the following weekend, Boettcher is live for catching Joe
Lossett and the points lead for the season to earn a spot in the Players' Championship. If he doesn't qualify this season, he sits in ninth place on the
Season Four leaderboard that culminates with the Seattle Invitational in December, making him incredibly live for one of eight at-large berths to the
Players' Champion that are awarded to the highest points earners at the end of the year.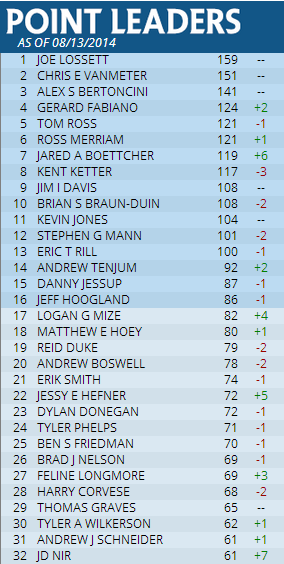 His play in Syracuse gave him his second Open Series win, going along with his Legacy win in Providence in November of 2013, and his ninth Top 8 since his
first in July of 2013 in Worcester. Boettcher is the hottest player on the Open Series this year with two of his six Open Series Top 8s this year coming
from the Season One and Season Two Invitationals. His first big win on the Open Series came from a Classic win in Springfield, MA in May of 2013 that
opened the flood gates for his success.
"What started the fire was winning the Classic and getting second in a PTQ right after that while gradually seeing my results get better and better over
time," Boettcher said. "I've always enjoyed the Open Series and was going to Opens when they were just 5Ks. I have seen every change SCG has done to the
tournaments and levels."
The spark for his fire ignited when he was five. His dad taught him how to play and Boettcher still remembers building decks with Craw Wurm and similar
cards that caught his eye. He turned his focus to playing the game more seriously around Lorwyn block and began going to tournaments with his friends when
he started college. He started testing and traveling with notable New York-area grinders like Bryan Gottlieb, Dan Jordan, and Scott Collett, who would help
shape him into a seasoned Legacy player.
Testing with his friends and playing at Jupiter Games prepared Boettcher well for Legacy and fueled his second-place finish at Grand Prix Washington DC in
November of 2013 with Sneak and Show, losing to Owen Turtenwald in the finals. A week later, Boettcher won the Providence Legacy Open with the same deck
that Gottlieb recommended for him. Since the Providence win, Boettcher has shown his range in Legacy by playing and Top 8ing five other Open Series events
with five different decks. Boettcher piloted R/W Painter and Grixis Painter in the Invitationals while reaching the elimination rounds of three other
Legacy Opens with U/W/R Stoneblade, 4-Color Delver, and U/W/R Delver most recently in Syracuse.
"In Legacy, I wanted to broaden myself and try a bunch of different decks to try to find one deck I could play all the time, because Legacy is all about
knowing the format and being able to outplay your opponent in small situations to give you an edge later," Boettcher said. "I played a good amount of
Legacy before the GP, basically whatever I could borrow. Once my friend told me about Sneak and Show I really enjoyed it and played it more, not only
because it got me second in the GP, but because it was powerful, doing unfair things, and still had Force of Will backup."
While Boettcher hasn't decided on one Legacy deck yet, he is happy with his results from Syracuse. The U/W/R Delver deck allows him to play midrange and
aggro, letting him shift his focus depending on the board state and still giving him the Force of Will backup he enjoyed so much from Sneak and Show.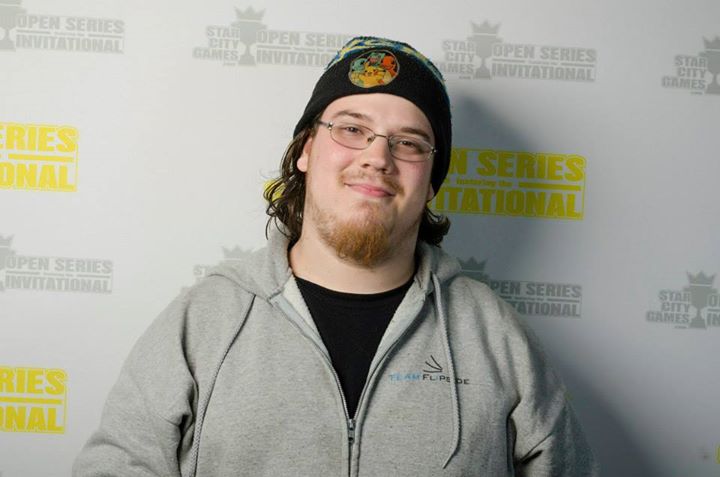 Boettcher poses for his Season Two Invitational Top 8 photo.

And Boettcher has shown his willingness to play a variety of types of decks in other formats as well. While he has played black devotion strategies in
Standard this season, ranging from splashing White in the Season One Invitational to splashing Red for the Season Two Invitational to splashing Blue for
his win in Syracuse. He played Ad Nauseam combo in Modern for Pro Tour Born of the Gods and U/W Heroic in Theros Block Constructed at Pro Tour Journey into
Nyx. His Classic win came with B/W/R Zombies in Standard in a time when Jund Midrange and U/W/R Flash reigned supreme.
By being open to a variety of decks and styles, Boettcher is able to constantly shift with the metagame, while still playing the strongest deck possible.
His slight shifts in Mono-Black Devotion has highlighted his ability to stick with the best deck but also stay ahead of the curve with minor tweaks to give
him the edge. Last week in Syracuse, Boettcher built Mono-Black Devotion with Blue for sideboard cards like Negate and Notion Thief to attack the midrange
and control decks that came off strong performances at Pro Tour Magic 2015.
Boettcher's switch to Ad Nauseam from U/W/R Control the week before the Pro Tour in Valencia is another great example of being flexible and taking
advantage of an expected metagame. While talking with Michael Bonde at Grand Prix Paris, a Legacy event in which Boettcher finished 36th with Esper
Deathblade, Bonde showed him the combo deck that was an evolution from the extended deck that Thomas Enevoldson played at Pro Tour Amsterdam in September
of 2010.
"I was hanging out with Michael that Sunday and he said he had the most insane Modern deck, and I didn't believe him – so we tested it against my U/W/R
list I was on, and it was crushing me," Boettcher said. "I showed it to Bryan and said we should tweak it because it was off the radar; he tried it out,
tuned it, and we went from there."
Where they went was to the best combined Constructed record for a deck on the weekend. They were the only two players to sleeve up Ad Nauseam and Gottlieb
went 8-1-1 with it to finish in 49th place while Boettcher went 7-2-1 with it to finish ninth in his first Pro Tour.
His second Pro Tour, in Atlanta, was equally special for Boettcher. This time his dad made the drive down from New York with him and watched his son chase
his dream. Boettcher started Day 1 7-1, with his only loss coming in the draft. While he finished just outside of the Top 8 for a second time in two tries,
experiencing it with his dad meant a lot to him.
"My dad doesn't play anymore, but it is great knowing he supports me and loves watching me live a dream that he really inspired in me at such a young age,"
Boettcher said. "He will watch all the streams whenever I am on, and I'll look at my phone after the match and see all kinds of text messages from him. It
means a lot."
Boettcher's schedule going forward has him playing in the Washington, DC Open next weekend and the Season Three Invitational after that. Going from there,
he is undecided on what trips he is making. While he knows he will be playing in Worlds in France the first week of December, he has plenty of goals still
to chase, including getting a shot to play in the Players' Championship in Roanoke, VA at the end of the year.
"I definitely want to stay on the train for the next few years and hopefully Top 8 a few Pro Tours along the way," Boettcher said. "But I also want to stay
playing the best Magic I possibly can while also doing well at Worlds and qualifying for the SCG Players' Championship. I'm just going to stay focused,
stay on top of the metagame, keep improving, and take it one match at a time."