Creatures (2)
Lands (23) Here's the deck I ran at the PTQ. It's a little modified from the version I presented last week, with the exclusion of Repeal and the addition of Memory Lapse. I was expecting a touch more control, since a lot of people were buying Cryptic Commands from my FNM shop the night before, and I really wanted a 4th counter in the deck since one of the ideal plays against an opposing control deck is to tutor up four counters with your second Gifts. Memory Lapse is perfect since it fits into the plan of thwarting whatever your opponent plays on their turn with cheap Blue permission, to buy time to set up the lands.
Repeal was pretty annoying. I'd draw it a lot and never be able to get the card draw out of it because there are a lot of attractive permanents that are saccable right now. And it's not like Repeal was going to do a lot in the Teeg battle anyway, so I added Memory Lapse to bring the count up to twelve, which sounded like a neat round number.
Lonely Sandbar is another super-annoying card. In the 2-300 games I've played with UG Tron I've never Gifts for it, which makes it essentially an Island that comes into play tapped. There is also a high chance that it's the only Blue source in your hand, awkward to say the least. There's just no reason whatsoever to play it. Sure, you can protect Loam with it, but you'd much rather they nuke your Loam than the Mindslaver most of the time.
The sideboard isn't correct, as I wanted to play a 4th Goyf but I could only manage to find two before the PTQ started, and thankfully I had my Foil Goyf on tap from a draft several months ago. I was only going to run 1 Venser, but seeing as I'm Goyfless, he makes a fine substitution.
Round 1 – James Nikzad playing R/G Quirion Aggro
James is a good buddy of mine, and I'm very familiar with the deck he's playing. It's a virtual copy of a list that my buddy Mandee Peralta won PTQ Lubbock with a couple weeks ago. The site shows that Scott Young won, but Mandee is the actual winner, and made a pretty sick deck for the metagame. We did some testing at FNM the previous night, and I won a good portion of the games, but his curve is super aggressive and has Molten Rains to set me back once he gets a few beaters down.
Creatures (20)
Lands (21) Game 1
He was on the play and led off with a Mogg Fanatic, while all I had was a fetch land on my first turn. A second turn Quirion Dryad was poised to cause some problems when a Molten Rain followed it on the next turn and I didn't have any permission. On his next turn another Molten Rain and a Reckless Charge came out, and I scooped em' up.
Sideboard: +2 Triskelion, +3 Tarmogoyf, +1 Moment's Peace, +2 Venser, -1 Remand, -3 Memory Lapse, -1 Tormod's Crypt, -1 Sundering Titan, -2 Gifts Ungiven
I wanted to keep Spell Burst and Merchant Scroll, since a lot of the time I can stall the game out at a low life total and Spell Burst stops any of those topdecked burn spells. I wouldn't normally bring Venser in, but Quirion Dryad could become quite problematic if he gets a Lava Dart with Reckless Charge draw.
0-1
Game 2
I got a nice opening hand with lots of Blue cards. I used Condescend on his Grim Lavamancer and let Quirion Dryad resolve so I could find more land with Thirst for Knowledge. He used two Reckless Charge on Mogg Fanatic and Quirion Dryad on his next turn, so I had to burn a Moment's Peace instead of playing Gifts. All he had was Countryside Crusher on his next turn, so it gave me an opening to Gifts for my missing Tron Piece, Slaver, Academy Ruins, and Moment's Peace. I already had the Loam in my hand so the next few turns was spent developing my mana while using Moment's Peace to stop incoming damage.
1-1
Game 3
James had one of those aforementioned Dryad plus Reckless Charge plus Lava Dart draws, but fortunately I bought enough time with Venser. He had some mana issues and kept playing into my Remands by playing Countryside Crusher over and over again. In the meantime Goyf n' Venser were busy attacking his head, and he was taking damage from Barbarian Ring every time he cast a Crusher. I was able to put him in a pretty bad position by the time the Crusher hit play, which was just Goyf chump food.
2-1
1-0 (2-1)
Bad Beats for James Wise
When we were done, a completely different James — Wise, to be exact – came up to me and told me a pretty brutal story…
Apparently, the guy that James Wise was playing against missed a Crusher trigger. When checked, he had a Rift Bolt in his hand along with two other lands. The judge ruled, because he technically could have drawn a land, that the trigger be put on the stack right now… and he proceeded to make Crusher an 8/8 after going on a five-land tear. This put James, sitting at 11 life, in a pretty awkward chump-blocking position that eventually did him in.
I'm honestly not sure what to think of this ruling. Clearly, if you were James you would feel horrible and cheated, and if you were the other guy you'd blame it on the judge. But what does it feel like to be the judge who made this ruling? Is he wrong? Right? Comments in the forums please…
Round 2 – Marvin Thomas playing Dredge
Marvin, or Trey as we call him at the Type 4 games hosted by Kevin Chronic, is a long time friend of mine who has been one of those off-and-on guys for the past eight or so years. He hasn't really played in the past few months and is super rusty. He also picked up the deck for the first time earlier this morning.
Game 1
Turn 1 Imp: discarding Golgari Grave-Troll , turn 2 Breakthrough, turn 3 Cephalid Coliseum.
0-1
Sideboarding: +2 Tormod's Crypt, +1 Moment's Peace, +2 Triskelion, -1 Sundering Titan, -3 Memory Lapse, -1 Spell Burst
I didn't wanna board in Goyf to avoid getting clunky draws. One of the goals against dredge with this deck is to set up a Crypt lock using Academy Ruins and Engineered Explosives to take care of Zombies. Unless they have two Pithing Needles or a turn 2 kill, it's very hard for them to beat me from testing, and Goyf doesn't add to the game plan.
Game 2
Trey made a pretty big blunder by playing turn 1 Breakthrough, which I happily let resolve even though I was bluffing Condescend/Remand with a turn 1 Mox. He might have been trying to bait out a counter to resolve a Putrid Imp or something, but either way he was only able to Dredge once per turn for the rest of the game and I got a pretty quick Crypt lock online.
1-1
Game 3
He made a turn 1 Imp and pitched Golgari Grave-Troll, but didn't have much to follow up. I used Remand and Condescend to stop his Breathrough and Careful Study, which bought me enough time to get a Gifts for Explosives, Loam, Ruins, Crypt. He had a Needle for the Ruins, but Explosives took care of it and the Putrid Imp.
2-1
2-0 (4-2)
Round 3 – Hunter Burton playing Enduring Ideal
Hunter is a buddy of mine from Dallas. An accomplished PTQ player, Hunter has attended several Pro Tours and Grand Prixes in the past couple of years and established himself in the Texas elite. He was probably the best player in the room at that moment, since he still has an itch to play and win right now, unlike myself.
Game 1
I won the die roll, while he mulliganed to five, and we both made mana for a few turns while I used Remand on his Lotus Bloom. He got a Boseiju out, so I used Gifts to get Loam, Ruins, Tron Piece, Ghost Quarter. After killing his Boseiju with Quarter, the Bloom came in for a second time and I let it resolve, then used Engineered Explosives to kill it during his upkeep. He responded with an Orim's Chant, which I Remanded to cycle a card that was about to be dead. He replayed it with his three white from Lotus Bloom, and mana burned for one.
The he sacced all his lands and used his Pentad Prism to raw dog a Form of the Dragon, something I was totally unprepared for. Had I known he was on the Form plan I would have included a Mindslaver in my Gifts, an error that eventually cost me the game.
0-1
Sideboarding: +2 Venser, +3 Stifle, -3 Moment's Peace, -1 Triskelion, -1 Engineered Explosives
Game 2
My opening hand had two Stifle in it, along with a Chrome Mox and Thirst for Knowledge and a Memory Lapse to top it off. I was on the play so I just led out with my Island, since it was pretty unlikely that he had any relevant turn 1 plays to warrant the Chrome Mox. He played a fetch land, which met a Stifle, and suspended a Lotus Bloom. Two turns later, he tried using another fetch land so I continued with my mana denial plan and Stifled it, and had a Remand ready for his Lotus Bloom.
His mana screw gave me enough time to get the Slaver lock going.
1-1
Game 3
This was a pretty awkward game. After I mulliganed, the beginning was much slower than the previous, with both of us just making land, and me Remanding his Pentad Prism a couple of times since I had Memory Lapse and double Venser backup. Eventually he got a Boseiju out and I had no answer to Enduring Ideal. I had the math worked out in my head already, so I wasn't very worried, while holding double Venser. His first choice was naturally Dovescape, followed by a Form of the Dragon, which is where I made my move. On his end of turn I used my Gifts to make 4 fliers. On his next turn he went for Solitary Confinement to stop any damage from fliers. I used Venser in his end step, bouncing Form of the Dragon, then attacked with my fliers and Venser on the following turn… and with damage on the stack, I bounced his Confinement with my second Venser to kill him.
2-1
3-0 (6-3)
Round 4 – Keyafar Saleh playing Dredge
Keya is a buddy of mine who just moved to SA from Houston to attend Trinity University. He stops by FNM every so often when he's not busy being a broke college student with no Magical ambition, but he does have a Constructed State Championship to his name from a couple of years ago. Freaking bizarre that all four rounds I've played someone I know reasonably well, considering it was a 124 person tournament.
Game 1
I kept a one-land hand on a mulligan to six while on the draw because I had two Signets and Gifts in my hand. Luckily he gets a turn 2 kill by using Careful Study and Breakthrough in the same turn, so I didn't have to worry about drawing another land. He also rubbed a handful of salt in my wounds by using a Therapy on my two Signets.
0-1
Sideboarding: +2 Tormod's Crypt, +1 Moment's Peace, +2 Triskelion, -1 Sundering Titan, -3 Memory Lapse, -1 Spell Burst
Same sideboard as before… however, Keya is a much more practiced opponent than Tre, so I can't expect mistakes like turn 1 Breakthrough.
Game 2
Keya had basically the same draw this game. No joke… maybe better. In fact, the only thing I put in my notes for this game is "whooped my ass."
0-2
3-1 (6-5)
Round 5 – Robert Kerr playing RG Quirion Aggro
Robert is a young mage who I mentored last summer and has been getting better and better every day since. Again, another person I know… a little freaky when it happens like that. Perhaps it's a sign from the Gods that this will be my day. Perhaps I was destined to win this day playing someone I knew every round. That blue envelope would look golden on mum's fridge.
Game 1
For the third game in a row my opponent had the nuts draw. This time using TWO Lava Darts and Reckless Charge in the same turn to bring his Dryad to some exponential figure. I did get a chance to see a Blood Crypt this game, which meant that he is either packing Terminate, Therapy, Duress, or Extirpate.
Sideboard: +2 Triskelion, +3 Tarmogoyf, +1 Moment's Peace, +2 Venser, -1 Remand, -3 Memory Lapse, -1 Tormod's Crypt, -1 Sundering Titan, -2 Gifts Ungiven
0-1
Game 2
A turn 1 Chrome Mox with Remand and Thirst in my hand meant that I wouldn't be running out of gas any time soon. He went for a Molten Rain and Countryside Crusher, both of which met a Condescend that dug me into a pair of Tarmogoyfs. He tried racing the Goyfs with a Goyf of his own with Reckless Charge, but Moment's Peace put the race heavily in my favor, and a fresh Triskelion off the top gave me Goyf advantage while also killing his Grim Lavamancer. After a few turns of attacking I used Venser to bounce his last blocker and finished him off.
1-1
He went back to his sideboard this game, most likely for Terminate to combat Trikes n' Goyfs.
Game 3
After mulliganing to five I had a promising hand with Simic Signet, Gifts, and some Tron lands. Unfortunately he picked this game to draw his triple Kird Ape + LD hand, and I was stuck on three mana the entire game while he sent the ape squad at me.
1-2
3-2 (7-7)
DROP!
Five rounds, three different decks, all of them pretty hairy matchups for me. I'm not happy with a 50% win percentage, but given the circumstances I don't think it's too bad. Not having the 4th Goyf hurt me in both the RG matchups, but the 2nd Venser stone cold won me a game from an otherwise completely unwinnable position. The RG deck especially seems almost perfect against my Repeal-less list. I guess that's what I get for expecting a heavier control field. I still really like the addition of Memory Lapse, but if Dredge and RG aggro become more popular I can't see Tron being even remotely viable.
I also just noticed that I didn't win a single game 1 the entire day, meaning all seven of my wins came from the sideboard, with five of my seven losses came preboarded. That fact alone boils my blood a bit, but what should I do about it? Add Goyf to the maindeck? Bleh, that seems awful. Although Goyf has yet to be put in the maindeck of a big mana Extended deck, so who knows. Maybe that's his next move. Regardless, this is the deck you should play at your next PTQ/GP:
Creatures (20)
Lands (21) I would actually like to get Blood Moon into the maindeck since its value is off the charts right now.
I don't really have much to say about this deck, other than I think it's the best deck right now. Dryad is just so sick with Lava Dart, which also gives you Goyf advantage. I'm not sure how good Magma Jet is… I might rather have something like Shard Volley, since you've already got the weenie creatures in check with Incinerate and Lava Dart. Or perhaps Rift Bolt as an early sorcery for Goyf.
I'm also extremely sad that I probably won't be able to attend Grand Prix: Philly. It's pretty stupid how things keep coming up whenever I try and get away and play some cards for a weekend. There are a few reasons, but mainly I'd rather go to SXSW and have a Magic-free music-filled weekend. I'm getting a little burnt out of Magic right now, and a weekend off is just what the doctor ordered. I also don't exactly have a plane ticket, since the person that I gave money to in order to buy it said he forgot. I might actually try doing the last minute shenanigans at the airport on Friday morning. Which is basically going up to each airline and asking them if they have any flights to the Philly area that have empty seats, then tell them I only have around $100 to spend on the trip there.
I've heard of a few people that made this trick work – Billy Moreno and Van Lunen – but it takes such huge balls to run it. I mean, what happens when I get to Philly and they don't have any flights back with empty seats? I suppose I could take an extended in the NE area, but I honestly don't have as much time to spare as I did in the past. I've got a prospering used shelving business to take care of, and whenever I'm gone for more than a weekend the orders pile up and financial mayhem ensues.
Sanchez Gallery (for paddycakes3000)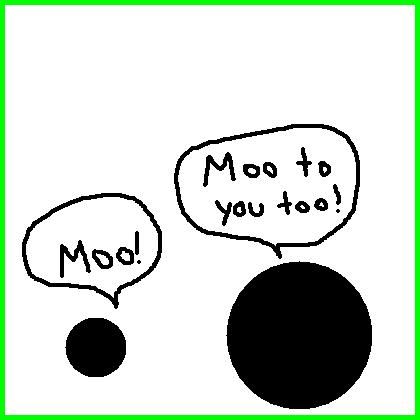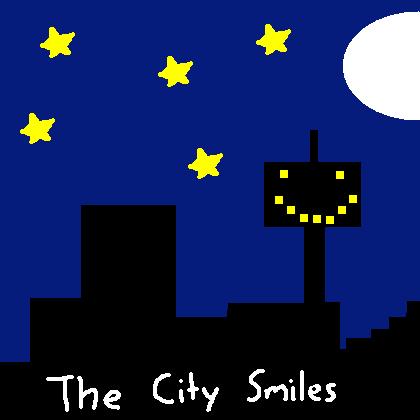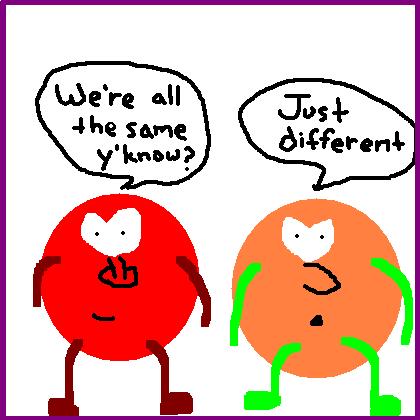 And now big brother is gonna bring me back down,
Kyle
…
Top 5 Picks
1) Everything Means Nothing To Me – Elliott Smith
2) Out In Space – Travis
3) 2 Brothers From The Gutter (feat. Diamond D) – Percee P
4) Fahrenheit Fair Enough – Telefon Tel Aviv
5) A Distorted Reality Is A Necessity To Be Free – Elliott Smith