Wizards of the Coast (WotC) has announced a new Secret Lair drop — Zendikar Revisited.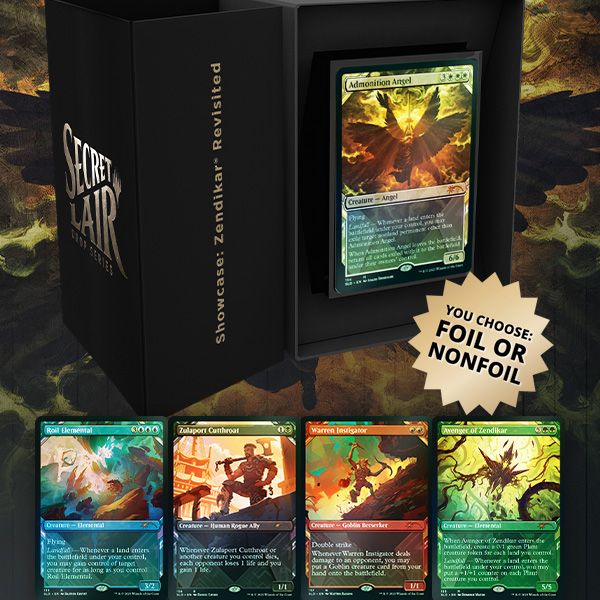 Zendikar Revisited contains five fan-favorite reprints from Zendikar sets across Magic history— Admonition Angel, Roil Elemental, Zulaport Cutthroat, Warren Instigator, and Avenger of Zendikar — each with beautiful new art and Landfall frame.
New with this Drop, fans will also have the option to select a foil version for $39.99 or a non-foil version, priced at $29.99. Both Drops are scheduled to be available for only 24 hours beginning September 25.