Wizards of the Coast (WotC) has announced that Store Championships are coming to WPN locations starting December 4 and 5.
The Store Championships are the first local events larger than Friday Night Magics to be sponsored by WotC since the start of the COVID-19 pandemic, and will feature a variety of formats, including Standard, Modern, Pioneer, and Draft.
Any player who participates in one of these events will get an Arbor Elf promo card just for playing, while those who make the Top 8 will receive a Collected Company promo card. For the winners, they will take home a promo Wurmcoil Engine. Additionally, for WPN Premium locations, both the Top 8 and winner's promo will have the store's name printed on the card.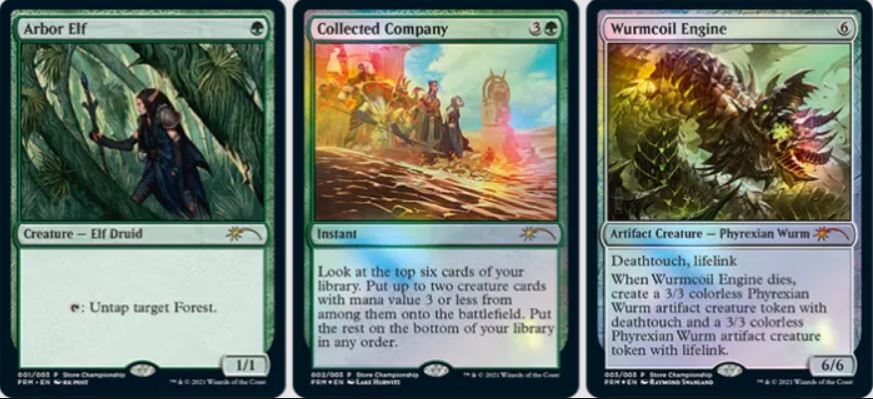 Read the original article from Wizards of the Coast.