The fashion brand SuperGroupies is collaborating with Wizards of the Coast to produce Magic: the Gathering-themed watches and crossbody bags.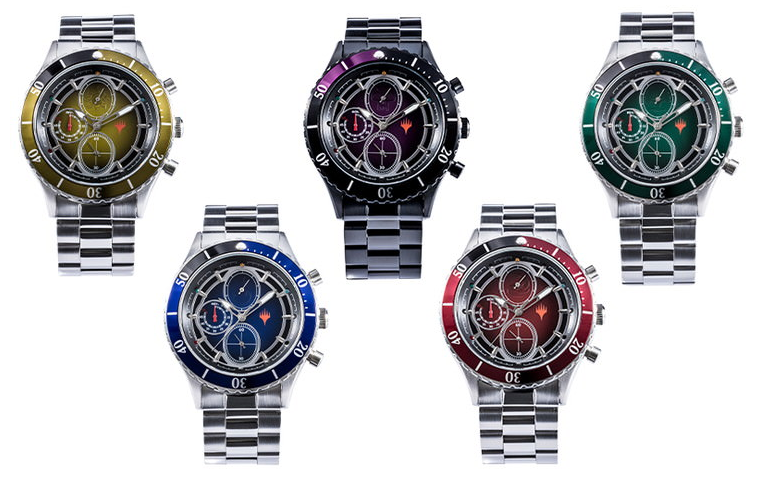 SuperGroupies offers clothing and accessories inspired by anime and games and for the first time is making Magic-themed gear. The brand is producing watches and bags with six different options for each. The first option is a general Magic offering featuring the planeswalker symbol and the other five display one of the five colors of mana.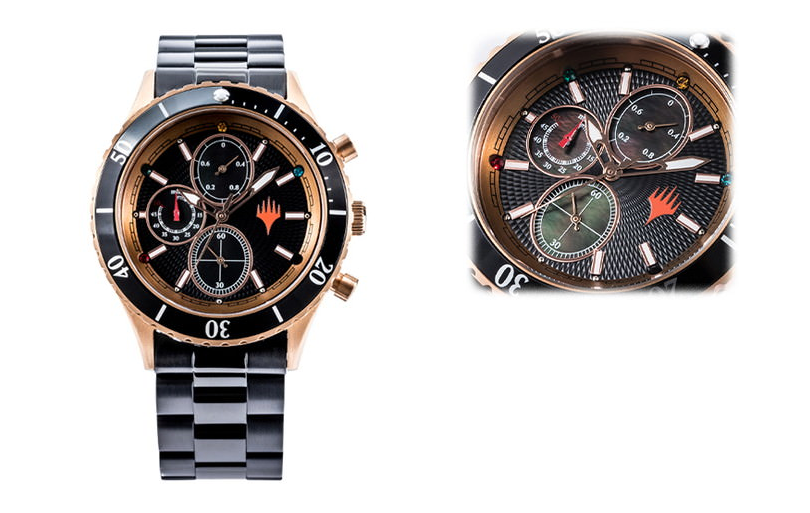 The Planeswalker watch comes in black with a prominent orange planeswalker symbol on the face, while the mana color watches match their given color while also including the mana symbol in the top subdial. The three subdials include a 1/10 of a second chronograph counter, a 60-minute totalizer, and a chronograph second hand. Notably, the 60-minute totalizer has the 50-minute marker in red for those hosting Magic tournaments.
The watches sell for 23,800 Japanese Yen, which roughly translates to $225, plus tax.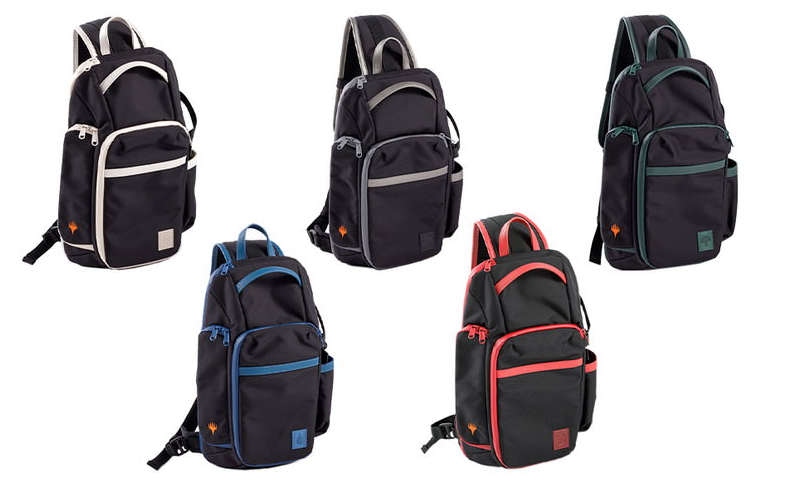 The crossbody bags are water resistant and come with plenty of compartments to hold all the necessary accessories for playing Magic. The main compartment is divided into sections for holding decks and are adjustable and removable. The crossbody bags sell for 13,800 Japanese Yen or roughly $130, plus tax.
The watches and bags went up for preorder on October 5 and will be available until October 26. Expected delivery time will be around the end of February.
See all the watches and backpacks and order them here.