A tumblr post from an account named The MTG Spoiler Throwaway Account appears to have found the name of a future Magic set called Kamigawa: Neon Dynasty.
The blog post, which was shared on Twitter today by @stillcary, shows four domain names on a public domain registry called WHOIS, referring to kamigawaneondynasty.com and kamigawaneondynasty.net. The domains are registered by Network Solutions, LLC — a registrar that has been used by Wizards of the Coast (WotC) before for other sets.

When kamigawaneondynasty.com is searched for on WHOIS, the results show a page confirming the above information, including the creation date of October 12, 2020.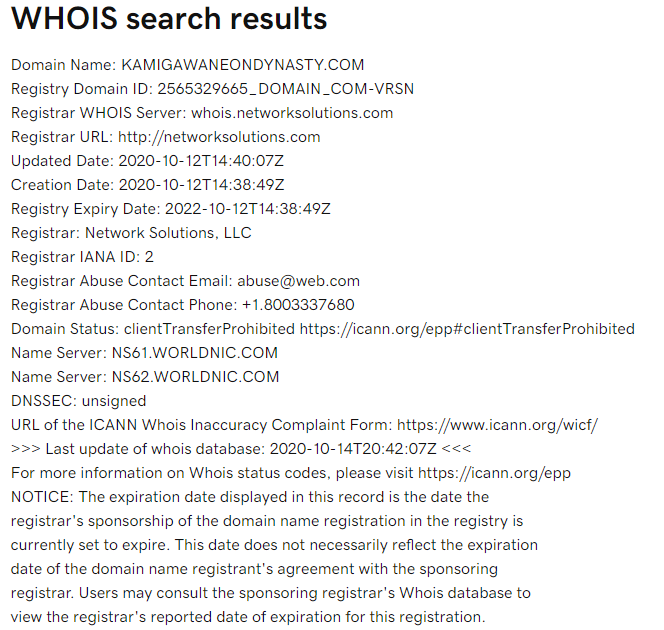 Visiting the website brings up an under construction page with a Network Solutions logo.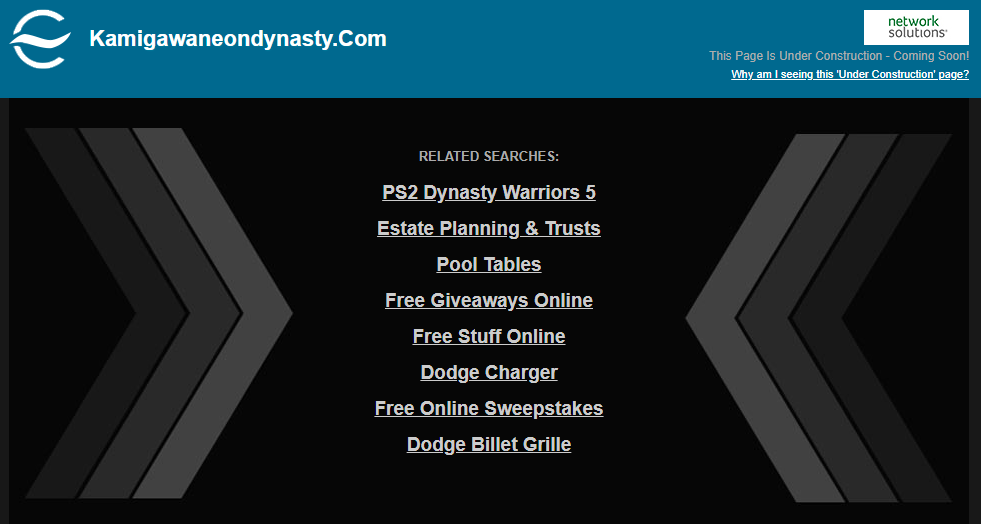 The name Kamigawa: Neon Dynasty rings a bell because a public survey contained images of concept art for planeswalkers along with lore mentioning they were from a futuristic Japanese-inspired world. A question in the survey asked for thoughts on potential names for a Magic set that takes place in futuristic Kamigawa, a cyberpunk Japan-inspired plane. The survey is no longer accessible, but screen shots from it were posted on August 6 by an imgur user named spaceyjdjames.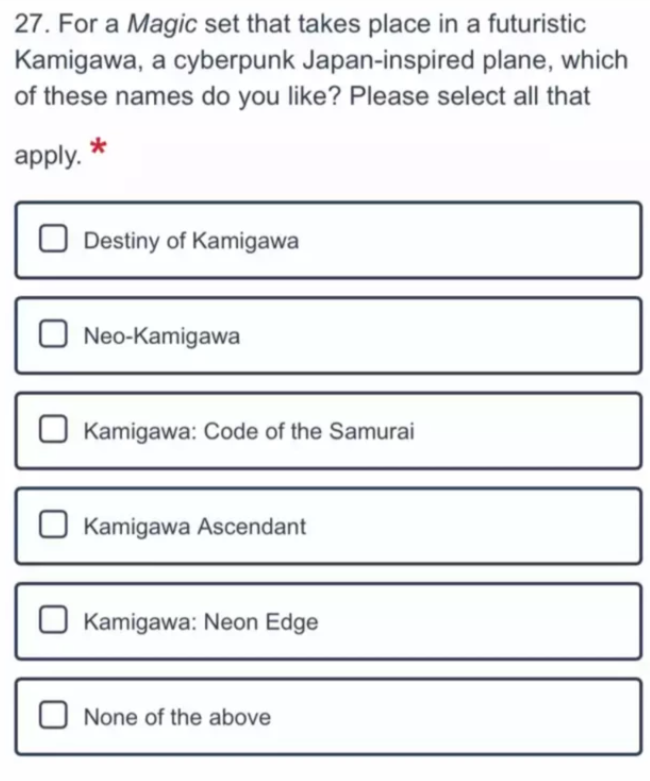 Reddit threads from November and August discuss the survey and some of the contents from it. This thread from today discusses the findings from @stillcary. While WotC already announced the upcoming sets for 2021, Kamigawa: Neon Dynasty could potentially be coming as early as 2022.