All five original Phyrexian Praetors from New Phyrexia are getting the Phyrexian language treatment in a Secret Lair drop as part of the All-Natural, Totally Refreshing Superdrop.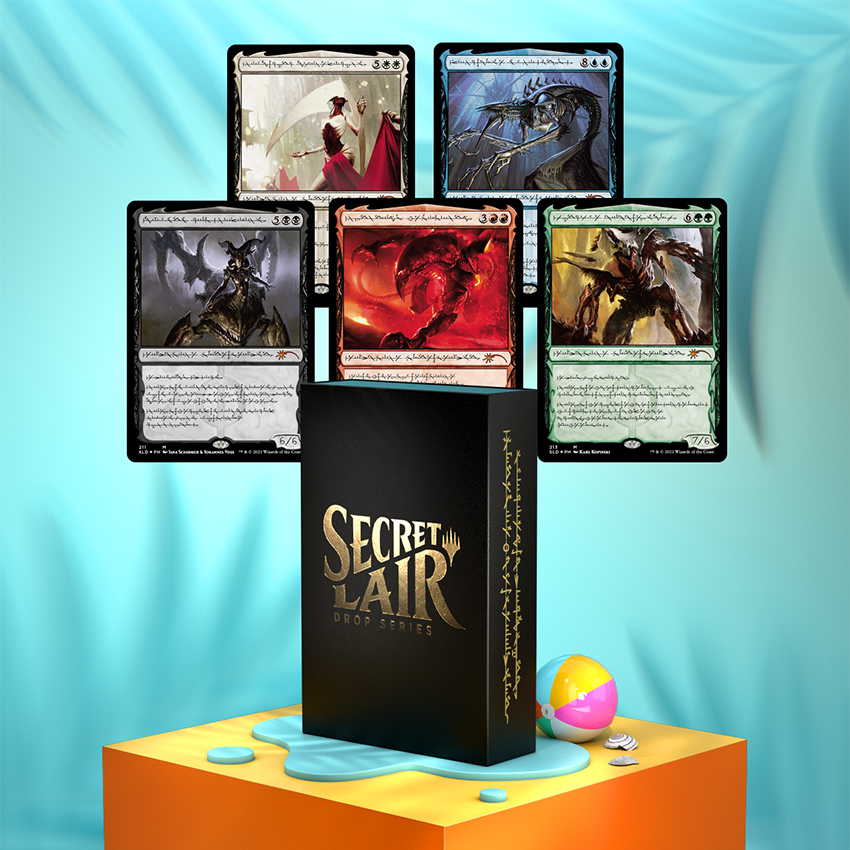 The Phyrexian Praetors: Compleat Edition includes: Elesh Norn, Grand Cenobite; Jin-Gitaxias, Core Augur; Sheoldred, Whispering One; Urabrask the Hidden; and Vorinclex, Voice of Hunger in their native language.
Phyrexian Praetors: Compleat Edition is available in foil and nonfoil editions. The foil drop costs $39.99 and the nonfoil drop costs $29.99. The drop can be ordered on June 21 separately or as part of a package with the entire Superdrop. Check out the Secret Lair site for pricing and ordering information on all the drops.